Click Here for More Articles on Shutdown Streaming
PHOTOS/VIDEO: Aisha Jackson, Kennedy Caughell and More Perform in Virtual Concert Benefiting ASTEP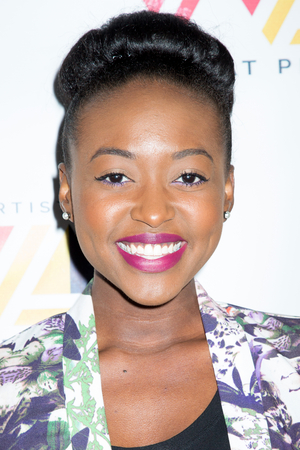 ContemporaryMusicalTheatre.com produced a 60-minute virtual concert on Thursday, April 30, which featured live performances by Broadway performers and songwriters alike as a benefit for Artists Striving to End Poverty (ASTEP).
Hosted by Laura Josepher and David Sisco, the concert featured songs by Rick Bassett & Jessica Fleitman (THE AVERAGE-SIZED MERMAID), Alanya Bridge (IN BETWEEN), Carl Danielsen (BRINGING FIRE), Tom Gualtieri & David Sisco ("Draw the Circle Wide"), Tor Hyams & Lisa St. Lou (STEALING TIME), Janine McGuire & Arri Simon (BORDERS), Andy Monroe (THE KID), Adam Overett (POPESICAL), Will Reynolds (RADIOACTIVE), Curtis Rhodes & Leslie Becker (A PROPER PLACE), Katya Stanislavskaya (GOING SOUTH), Michael Wartofsky (THE MAN IN MY HEAD), and Clay Zambo (GREENBRIER GHOST).
Performers included: Ally Bonino (PREGNANCY PACT), Kennedy Caughell (GREAT COMET), Tor Hyams & Lisa St. Lou, Aisha Jackson (FROZEN), Lizzie Klemperer (SCHOOL OF ROCK), Andy Monroe, Bex Odorisio (THE VISITOR), Aaron Phillips (AMERICAN MORNING), Adam Overett (THE LIGHT IN THE PIAZZA), David Sisco, Katya Stanislavskaya, Will Reynolds (DADDY LONG LEGS), and Clazy Zambo.
Check out photos and video from the concert below! Watch the full concert on ContemporaryMusicalTheatre's YouTube Channel HERE.
Registration for the concert was free but donations to support Artists Striving to End Poverty were suggested. ASTEP was conceived by Broadway Musical Director Mary-Mitchell Campbell who by to talked about her organization during the concert. Donations can be made by clicking here.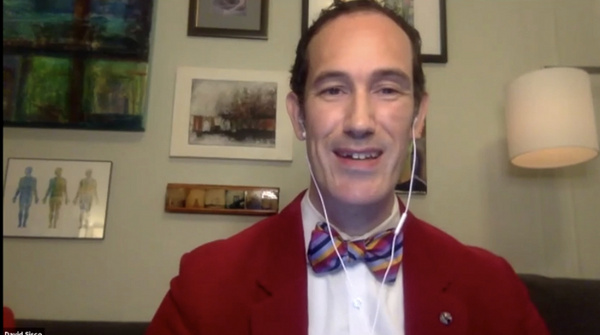 David Sisco

Laura Josepher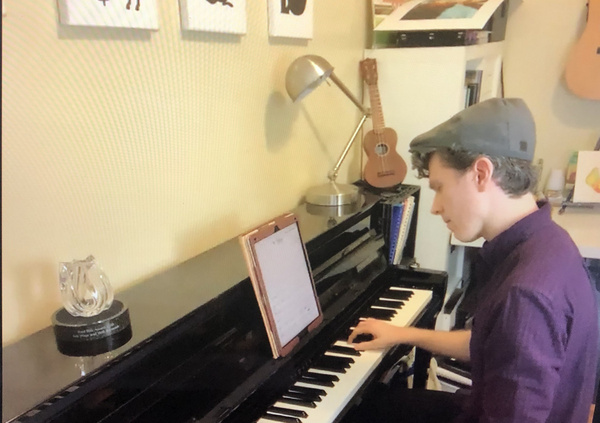 Will Reynolds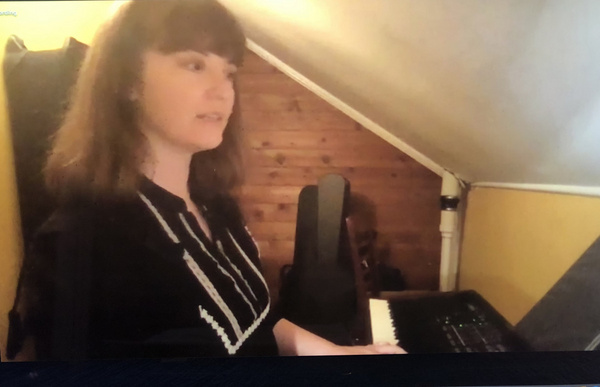 Katya Stanislavskaya

Bex Odorisio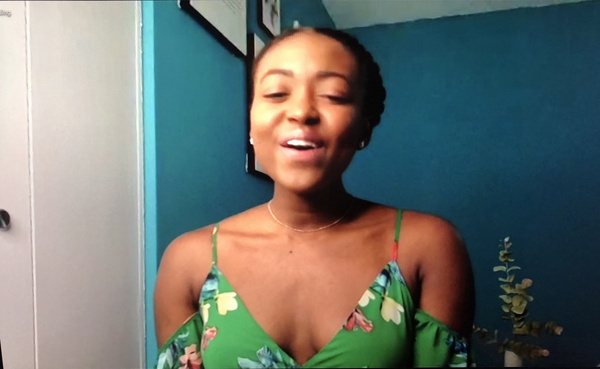 Aisha Jackson

Aaron Phillips

David Sisco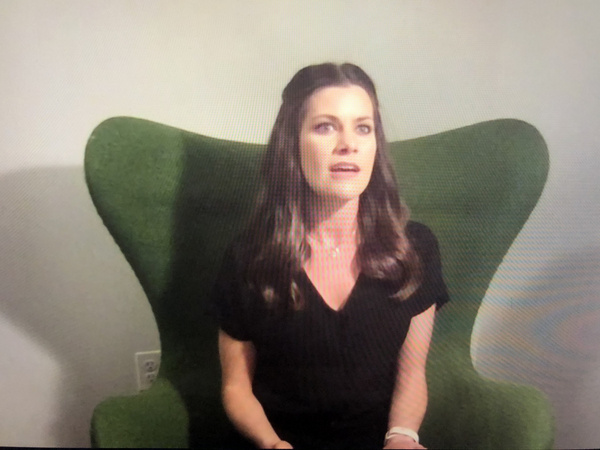 Lizzie Klemperer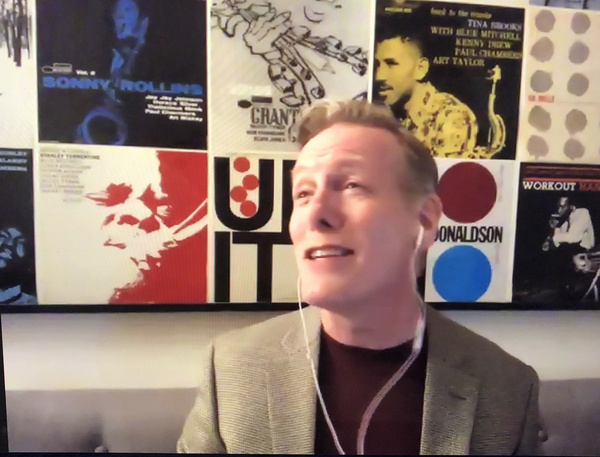 Andy Monroe

Ally Bonino

Clay Zambo

Adam Overett

Lisa St. Lou

Kennedy Caughell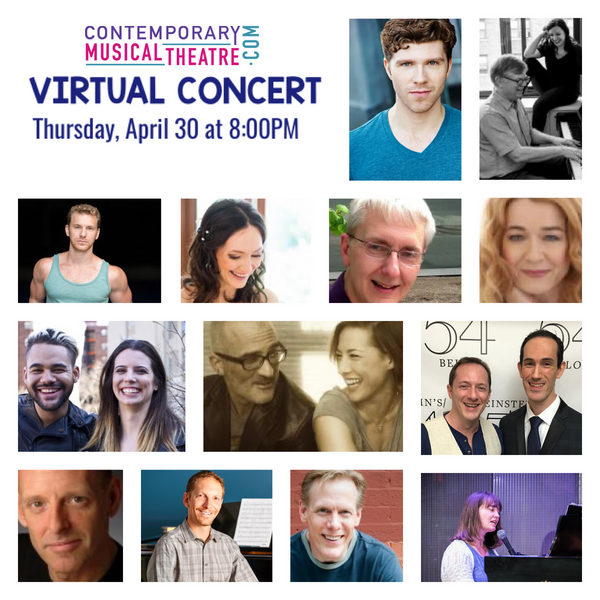 Virtual Concert flyer (writers)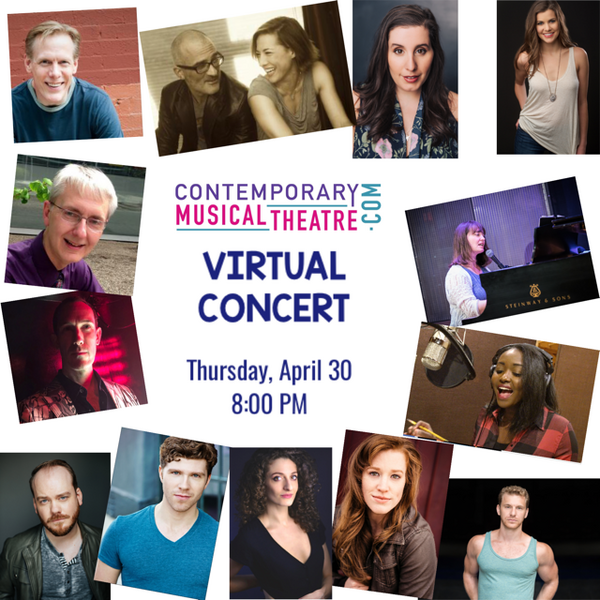 Virtual Concert (performers)
Related Articles
More Hot Stories For You
Patti LuPone Wants to Narrate Mary Trump's New Book For Randy Rainbow to Lip-Sync
Could we be getting a new Randy Rainbow/Patti LuPone collaboration? We sure hope so!...

QUIZ: Attend the Winter's Ball to Find Out Which Hamilton Star Will Be Your Date!
We're going back to 1780 for A Winter's Ball (you know, where the Schuyler Sisters are the envy of all?) for our latest Hamilton quiz!...

VIDEO: On This Day, July 9- Lin-Manuel Miranda, Phillipa Soo, Ariana DeBose, and Leslie Odom, Jr. Say Goodbye to HAMILTON
On this day in 2016, original Hamilton cast members, Leslie Odom Jr., Phillipa Soo, and Ariana DeBose along with the musical's star and composer, Lin-...

VIDEO: Listen to Act 1 of HAMILTON, Acted Out by The Muppets
Voice actor and comedian Ricky Downes III has recorded all of Act I of Hamilton... in the voices of all The Muppets!...

Broadway League Approves 15-Second COVID-19 Test For Actors and Crew; League President 'Cautiously Optimistic' About Early 2021 Return
Broadway League President Charlotte St. Martin told the New York Post that for the first time, she feels 'cautiously optimistic' about Broadway being ...

BROADWAY AT HOME on PBS Continues With GREAT PERFORMANCES: SHE LOVES ME & More
Beginning July 24, GREAT PERFORMANCES will continue to keep the performing arts alive with Broadway at Home, broadcasting a theatrical favorite every ...