Click Here for More Articles on STUDENT CENTER - HIGH SCHOOL EDITION

New York Conservatory For Dramatic Arts Awards 'Your Start In The Arts' High School Drama Grant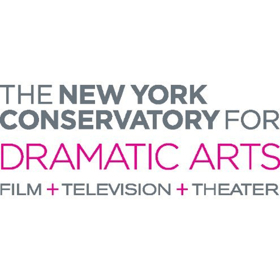 The New York Conservatory for Dramatic Arts (NYCDA) today announced the recipients of its first annual "Your Start in the Arts" grant awards. The New York Conservatory's grant program honors and supports secondary high school educators in drama and theater who have inspired students to follow their passion for the art of storytelling through acting.
"We are thrilled to announce the recipients of The New York Conservatory's first 'Your Start in the Arts' grant awards," said Richard Omar, president and artistic director at The New York Conservatory for Dramatic Arts. "We created the grant to honor outstanding high school teachers and drama departments making a difference for students pursuing their passion for the dramatic arts. We are grateful to be a part of enabling each school as they continue to grow and nurture their drama students and department goals."
"There is a critical need for funding theater and the performing arts in secondary schools as financial support for these programs is dwindling or being eliminated altogether. Selecting the grant recipients was a very difficult process, as this need was echoed throughout the nearly one thousand submissions we received from high school students across the county. We were extremely moved and inspired by the students' stories, so much so that we decided to double our grant funding in 2019," continued Omar.
The New York Conservatory's Your Start in the Arts 2018 grant winners are:
Ayden Grifton High School, Ayden, NC: The Your Start in the Arts grant will be used to support and refine the school's 2019 spring production of "You're a Good Man Charlie Brown," as well as help lay a solid foundation for future productions at Ayden Grifton.
Bayshore High School, Bayshore, NY: The school will be using the Your Start in the Arts grant invest in new stage lighting to reach their goal of replacing their faulty and outdated lighting system.
Booker T. Washington Magnet High School, Montgomery, AL: Due to a fire that destroyed a portion of the school's campus, BTW Magnet High School is currently in a temporary facility without needed performance spaces. The Your Start in the Arts grant will allow the school to purchase a software system that gives their drama productions the flexibility to move from venue to venue.
La Habra Theater Guild, La Habra, CA: Each year, the school provides an opportunity for thousands of local elementary school students to come and see their professional-quality productions during the school day. The Your Start in the Arts grant will allow for transportation and access to their shows.
Timpview High School, Provo, UT: The school will be using the grant to purchase greatly needed new lavaliers and stock costumes.
Given the tremendous response of demonstrated need from the inaugural grant program, The New York Conservatory has expanded its 'Your Start in the Arts' award opportunities for 2019 to be awarded to ten schools. Full details about opportunities to participate will be announced in Fall of 2019. To learn more, please visit https://www.nycda.edu/your-start-in-the-arts/. Full grant and participation rules can be found here https://www.nycda.edu/start-arts-grant-contest-full-rules/.
Featured This Week on Stage Door
Shoutouts, Classes, and More from Your Favorite Broadway Stars
Related Articles
More Hot Stories For You
NYTW Gala To Celebrate 25th Anniversary Of RENT Featuring Original Cast Members Anthony Rapp, Adam Pascal, Idina Menzel, and More!
Today marks the 25th Anniversary of RENT's first performance at New York Theatre Workshop. The NYTW has announced that its 2021 Annual Gala will celeb...

Final Lineup Announced For SAVE BIRDLAND: A Celebration Of Music, History, And Community
The fundraising campaign for Birdland Jazz Club will conclude on January 24th with a free streaming concert titled Save Birdland: A Celebration of Mus...

VIDEO: Broadway Jumps on the BRIDGERTON Musical Bandwagon
The new Netflix series Bridgerton has been gaining popularity since its premiere in December of 2020. Part of that popularity comes from the clever mi...

VIDEO: Chita Rivera, Bebe Neuwirth, and More Perform 'All That Jazz' During SAVE BIRDLAND Fundraiser
Notables from President Bill Clinton and Whoopi Goldberg to musicians Wynton Marsalis and Sting joined together on Sunday, Jan 24th to "Save Birdland"...

VIDEO: On This Day, January 24- Happy Birthday, Daveed Diggs!
For his performance in Hamilton, Daveed won the 2016 Tony Award for Best Featured Actor in a Musical, as well as a 2016 Grammy Award for the cast albu...

RENT Original Cast and Crew Members Reflect on the Show's Premiere and Losing Jonathan Larson, 25 Years Ago Today
On January 25, 1996, Rent premiered at the New York Theatre Workshop. Earlier that morning, the show's writer and creator, Jonathan Larson, died of an...