New Musical Based On The Song 'All Star' By Smash Mouth To Have Industry Reading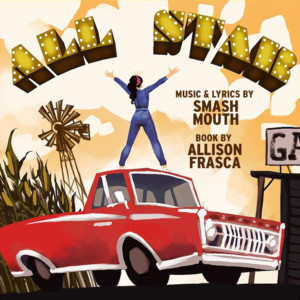 A small town. A spunky dreamer. You'll never know if you don't go.
You've never seen a musical quite like this one.
Featuring a score comprised exclusively of the song All Star by Smash Mouth, "All Star: The Best Broadway Musical" features all the comedy and absurdity you'd expect, and all the heart and genuine emotion you won't.
With a heartfelt and gripping original story by Allison Frasca, and presented in coordination with Smash Mouth, you're not going to want to miss this shooting star at the start of its journey.
Presentations are on Thursday, October 11, at 2:00pm and 6:30pm, and will be held at the Davenport Theatre Loft (354 W 54 St). A small reception will follow each presentation. Interested industry members should email allstarmusicalrsvp@gmail.com to attend.