NY Public Library for the Performing Arts Technical Assistant Steve Massa on The Mystery of The Girls in 509
BroadwayWorld continues our exclusive content series, in collaboration with The New York Public Library for the Performing Arts, which delves into the library's unparalleled archives, and resources. Below, check out a piece by Steve Massa, Library Technical Assistant III on: The Mystery of "The Girls in 509."
---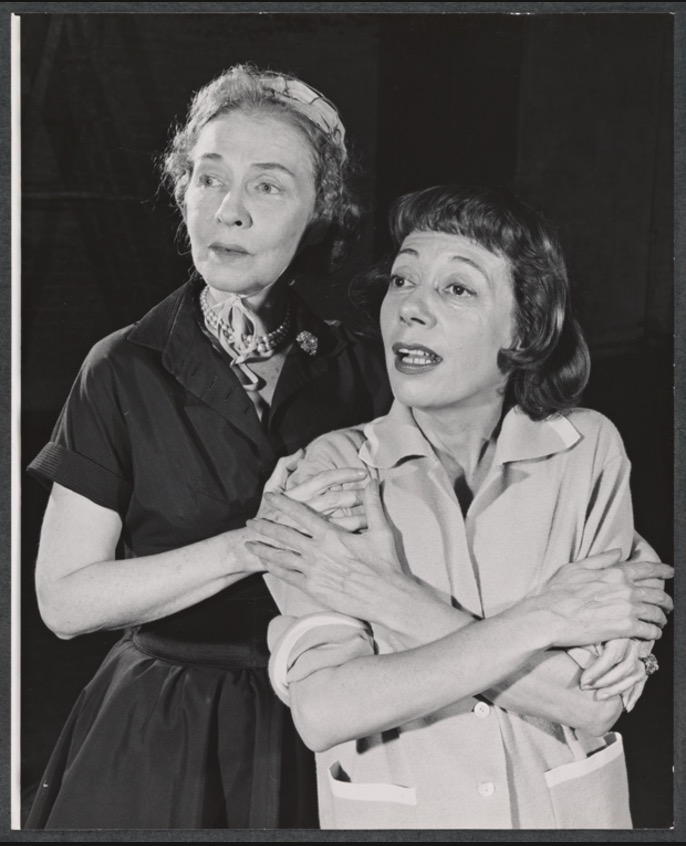 While researching my upcoming book, Slapstick Divas: The Women of Silent Comedy (out this July), I was looking through NYPL material on Dorothy Gish. The Gish name is familiar today because of her older sister Lillian, who was the heroine of D.W. Griffith films like Broken Blossoms (1919) and Way Down East (1920), as well as classics such as The Wind (1928) and The Night of the Hunter (1955). Dorothy was a movie star in her own right and her forte was comedy. From 1916 to the end of the silent era she starred in comedies that were created for her and tailored to her talents. She was a popular and box office favorite, but almost 99 percent of her films have been lost, which has led to her career been completely overwhelmed by Lillian's legacy.
The Billy Rose Theatre Division has a wide array of materials on all stages of Dorothy's career. In addition to the Lillian Gish Papers (a combination of Lillian and Dorothy's photos, correspondence, scripts and ephemera) other items include clippings, programs reviews, and photographs from our general collection.
When sound came to films, the Gish sisters were less than thrilled with the New Medium. Having come from the stage they returned to it, and Dorothy was very busy working non-stop in New York productions. The best-known of her numerous shows were Mornings at Seven, Life with Father, and The Magnificent Yankee. The collection has numerous materials documenting her stage appearances, but there are also remnants of something that didn't quite happen.
Looking on the NYPL Digital Gallery I found a dozen photos of Dorothy in rehearsals for a play called The Girls in 509. They immediately grabbed my attention as she is teamed with comedian Imogene Coca, who was fresh from her hot television show Your Show of Shows with Sid Caesar, and in a couple of shots the pair is flanked by Howard Teichman, who was the playwright of the 1950's hits The Solid Gold Cadillac and Miss Lonelyhearts. With all these people involved, it looked like a prestigious production, but I couldn't find any trace of Dorothy in the production - not listed in any programs or reviews.
Digging deeper I found that in the 1950s Dorothy's health began a decline and her ability to work dwindled. She became unable to remember dialogue. As she often appeared on stage with her sister Lillian in plays like The Chalk Garden, Lillian was able to cue her and help her along, but on her own it became impossible. Rehearsals had gone well for The Girls in 509 until it was time to "go off book," and Dorothy couldn't remember her lines. She withdrew from the production and was replaced by Peggy Wood for what turned out to be only a three-month run.
Dorothy was eventually diagnosed as suffering from what is now known as Alzheimer's Disease, and was moved to a sanitarium in Rapollo, Italy where she died in 1968. While much of her work has been lost to the ravages of time, the twelve photos in the Digital Gallery are a reminder of a performance that almost was.
Photo courtesy of the New York Public Library for the Performing Arts