Mamie Parris, Bobby Conte Thornton & Heather Botts Will Lead Staged Reading of AUSTEN'S PRIDE Musical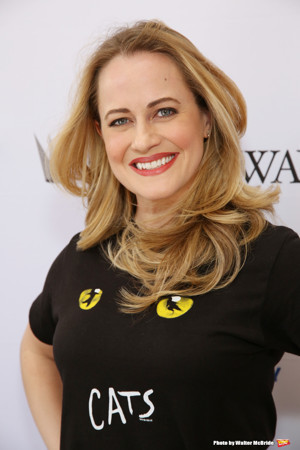 Producers R. Erin Craig, Daniel Wallace and Trish Whitehurst just announced the new musical AUSTEN'S PRIDE will receive a staged reading presentation on Friday, October 19 at 1:30pm and Monday, October 22 at 12:00pm.
AUSTEN'S PRIDE features a book, music and lyrics by Lindsay Warren Baker and Amanda Jacobs; music supervision by Kevin Stites; music direction and dance arrangements by Greg Jarrett; choreography by Andrew Palermo; and direction by Igor Goldin.
The company will feature Mamie Parris (School of Rock) as Jane Austen, Bobby Conte Thornton (A Bronx Tale) as Fitzwilliam Darcy, and Heather Botts (My Fair Lady) as Elizabeth Bennet, in a cast of 18 that includes Delphi Borich, Karl Josef Co, Kaitlyn Davidson, Samantha Cho Grossman, Jacob Haren, Victoria Huston-Elem, Javier Ignacio, Nehal Joshi, Greg Maheu, Kevyn Morrow, Manna Nichols, Justin Prescott, Brittany Santos, , Marguerite Willbanks, Dre Woods
Inquires can be made by emailing AustensPride@LaVieProductions.com. For more information, please visit www.AustensPrideAMusical.com
Imagine being able to step into the mind of one of the world's greatest Authors as she completes her masterpiece... AUSTEN'S PRIDE springs to life as Jane Austen transforms her rough draft into a beloved classic. As the characters of Pride and Prejudice come to life around her, Austen learns to see both the story and herself in a new light.
AUSTEN'S PRIDE previously held a developmental lab in New York City with The 5th Avenue Theatre in 2017; was included in the Finger Lakes Musical Theatre Festival in Rochester, NY in 2016; and presented at La Mirada Theatre for the Performing Arts in April 2015.
AUSTEN'S PRIDE includes General Management by 321 Theatrical Management, Casting by Wojcik/Seay Casting and Stage Management by Jen Ash.
Photo Credit: Walter McBride / WM Photos