Majestic, Marquis and St. James Theatres to Dim for Alan Wasser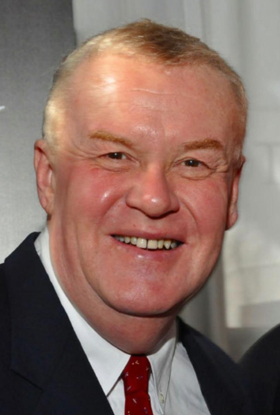 The Broadway community mourns the loss of veteran General Manager, Producer and 2017 Tony Honors for Excellence in Theatre recipient Alan Wasser, who passed away on April 14, 2019 at age 70. To commemorate his life and work, the Committee of Theatre Owners will dim the lights of the Majestic, Marquis and St. James Theatres in New York for one minute on Monday, May 20 at exactly 6:45pm. Each of the theatres dimming lights in his memory was significant to Mr. Wasser's career.
"Alan Wasser - in his work on Cameron Mackintosh's global hits - innovated ways to produce theatre at a higher level and a greater scale than had ever been possible before. But, foremost, he was loved for his generosity and 22 years ago I became one of the many Alan welcomed to Broadway with counsel and friendship," said Thomas Schumacher, Chairman of The Broadway League. "He was an extraordinary theatrical manager and an even better friend."
"General Manager, Producer, Executive Producer and Composer were just a few of the titles that Alan Held and where he excelled. Nothing we say can begin to reflect on his importance to our industry. He was a member of the Broadway League for 30 years and served as a Board and Executive Committee member from 1990-2013. As a member of the Strategic Planning Committee in 2004-2005 he ushered the adoption of the new Governance Structure and helped develop a Strategic Plan that is the foundation for many of the current successful initiatives at the League. He was also such an engaged member of the Labor Committee for years. His dedication and committed leadership helped the League to become the organization it is today. In short, Alan made a difference," said Charlotte St. Martin, President of The Broadway League.
Some of Mr. Wasser's Broadway credits include: It Shoulda Been You (2015); Gigi (2015 revival); Side Show (2014 revival); Disgraced(2014); On the Town (2014 revival); Les Misérables (2014 revival); Kinky Boots (2013); Lysistrata Jones (2011); Private Lives (2011 revival); Follies (2011 revival); Spider-Man: Turn Off The Dark (2011); Baby It's You! (2011); How to Succeed in Business Without Really Trying (2011 revival); Promises, Promises (2010); Million Dollar Quartet (2010); The Miracle Worker (2010 revival); Oleanna (2009); Cry-Baby (2008) Mary Poppins (2006); Les Misérables (2006 revival); Grey Gardens (2006); A Chorus Line (2006 revival); Chitty Chitty Bang Bang (2005); Oklahoma! (2002 revival); Sweet Smell of Success (2002); Seussical (2000); Miss Saigon (1991); The Phantom of the Opera (1988); Les Misérables (1987); A Little Family Business (1982); Sugar Babies (1979); Tartuffe (1977 revival); The Importance of Being Earnest (1977 revival); Pal Joey (1976 revival); and Death of a Salesman (1975 revival).
Mr. Wasser was the founder and chairman of Alan Wasser Associates, specializing in theatrical general management, tour booking, and tour marketing. In 1985 he was appointed general manager of productions for The John F. Kennedy Center for the Performing Arts. He also general managed all three Les Misérables and The Phantom of the Opera touring productions, and two touring productions of Miss Saigon, among many others. He went on to form Foresight Theatrical LLC, which offers executive producing, general managing, booking, press, and other theatrical resources for stage productions. Foresight Theatrical was the General Manager for the Tony Awards® from 2009-2012. He was also a longtime member of the Executive Committee at The Broadway League and served on the board of Playwrights Horizons.
Related Articles
More Hot Stories For You
QUIZ: Can You Guess the Hamilton Character from These Blurry Images?
These Hamilton pictures are a bit blurry... can you figure out which characters they are?...

Actors' Equity Has Rejected Walt Disney World's Virus Safety Plan For Performers
Deadline has reported that Actors' Equity has rejected Walt Disney World's reopening safety plan for workers due to the fact that the proposal does no...

Ramin Karimloo, Rachel Tucker, Rachel John, and Cedric Neal Will Lead Virtual Production of SONGS FOR A NEW WORLD
A virtual production will be streamed of Jason Robert Brown's Songs For A New World, filmed entirely in isolation. Séimí Campbell directs Rachel John ...

Spotlight on HAMILTON: Catching Up with Christopher Jackson
History may have its eyes on Hamilton, but today, we have our eyes on the history of its stars. Below take a deep dive into the career of the general ...

Oliver Dowden Meets With Andrew Lloyd Webber at the London Palladium to Test Safety Measures
Oliver Dowden, Secretary of State for Digital, Culture, Media and Sport, has shared photos on Twitter of a meeting that recently took place between hi...

HAMILTON Cast Album Returns to #1 Spot on the iTunes Chart
The Hamilton Original Broadway Cast Recording has returned to the #1 spot on iTunes' Top Albums chart, ahead of the musical's premiere on Disney+ tomo...