Maestro Anton Coppola To Receive The Michel Maurel Award for Lifetime Achievement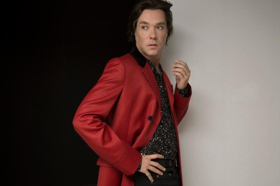 The Martina Arroyo Foundation's 14th Annual Gala, a celebration of Prelude to Performance, Role Class and Outreach Programs, will be held on Monday, October 29, 2018 beginning 6:30pm in the Grand Salon of the JW Marriott Essex House,160 Central Park South, NYC.
The gala will honor Simon Estes, Metropolitan Opera Bass-Baritone; Rufus Wainwright, Singer, Songwriter and Composer; and Maestro Anton Coppola, Conductor and Composer will be presented with The Michel Maurel Award for Lifetime Achievement.
Dinner will be held at 7:30pm with award presentations and a silent auction, followed by dessert and a special performance by Prelude to PerformanceYoung Artists. The event is black tie optional.
The mission of the Martina Arroyo Foundation is to prepare and counsel young singers in the interpretation of complete operatic roles for public performance. The Foundation guides each singer in the preparation of an entire operatic role through a formal educational process that includes the background of the drama, the historical perspective, the psychological motivation of each character, and language proficiency.
For tickets for the Gala or more information about the work of the Foundation,please call (212) 315-9190, e-mail info@martinaarroyofdn.org, or visitwww.martinaarroyofdn.org.
Gala Chair: Dr. Garry Spector
Benefit Committee: Dr. Joan Taub Ades, Martina Arroyo, Beatrice M. Disman, Richard Debs and Barbara Knowles, Ellen Godfrey, Judith M. Hoffman, Kenneth F. Koen, Robert Lombardo, Liliane A. and Hervé C. Offredo, Ernst Rieser, Murray S. Rosenthal, Leonard Rubin, Garry and Susan L. Spector, Ruth Steinberg, Janet Stovin, Elizabeth Tunick
Gala Committee: Martina Arroyo, Ellen Godfrey, Judith M. Hoffman, Shawn Milnes, Ernst Rieser, Murray Rosenthal, Edward Sadovnik, Deborah Thomas Shull, Deborah Surdi
HONOREES
Internationally renowned opera star Simon Estes enjoys the ecstatic praise of music lovers around the globe. On April 19, 1965, he made his operatic debut with the Deutsche Opera as Ramfis in Aida. He has performed with 84 of the major international opera companies including the Metropolitan Opera, La Scala Milan, the Paris Opera and Royal Opera House Covent Garden to name just a few. In high demand as a recitalist and orchestral soloist, he has appeared regularly with 115 orchestras, including the Berlin Philharmonic, Boston Symphony, Chicago Symphony, Los Angeles Philharmonic, New York Philharmonic, Philadelphia Orchestra and the Vienna Philharmonic.
He appeared triumphantly for six successive years at the Bayreuth Festival in the title role in Wagner's The Flying Dutchman His debut there marked the first appearance of any black male artist at this shrine to Richard Wagner.
Aside from his landmark appearances at Bayreuth, many other historic musical events have marked Mr. Estes' career. He sang at the White House for Presidents Lyndon B. Johnson, George Bush, Sr., and at the inaugural concert of the Kennedy Center which was attended by President Richard Nixon. Mr. Estes holds the unique honor of having been the only singer to sing for both the 25th and 50th Anniversary of the United Nations. He sang as a part of the opening of the Olympic Games in Munich, Germany in 1972. In July 1986, he performed in New York with the Boston Pops as part of the Statue of Liberty centennial celebration.
Over his fifty year career, Simon has performed with notable conductors and singers too numerous to count and has been the recipient of innumerable honors and awards for his long and outstanding career. Simon received the Gold Medal of Gran Teatre del Liceu in Barcelona, Spain. The award states "in recognition of his brilliant artistic career and achievements worldwide with performances of the most significant operatic characters and innumerable recordings and countless performances of starring roles which were done with the utmost professionalism and artistic sensitivity".
Rufus Wainwright, one of the great male vocalists, composers, and songwriters of his generation, has released eight studio albums, three DVDs, and three live albums. He has collaborated with artists ranging from Elton John, David Byrne, Robbie Williams Mark Ronson, Joni Mitchell to Burt Bacharach. His album "Rufus Does Judy" recorded at Carnegie Hall in 2006 was nominated for a Grammy.
His acclaimed first opera, Prima Donna, premiered at the Manchester International Festival in July 2009 and has since been presented in London, Toronto, New York, Hungary and Germany. In 2015, Deutsche Grammaphon released a studio recording of the opera recorded with the BBC Symphony Orchestra.
Wainwright celebrated the 400th anniversary of Shakespeare's death with the release of his latest album Take All My Loves: 9 Shakespeare Sonnets on Deutsche Grammophon worldwide in Spring 2016.
The Canadian Opera Company commissioned Wainwright's second operaHadrian, about the Roman emperor and his lover Antinous, which premiered on October 13th, 2018 in Toronto.
Wainwright will revisit his first two studio albums, Rufus Wainwright andPoses, in celebration of the 20th Anniversary of Rufus Wainwright on an international tour in Fall 2018 and Spring 2019.
Conductor Anton Coppola is known for his wide range and versatility in the field of music. Included in his extensive experiences are the world premieres of the operas, Lizzie Borden, Deseret, St. Francis of Assisi, Of Mice and Menas well as numerous Broadway musicals.
After four years of service as an Army bandmaster in World War II, he followed this with several years as a conductor at Radio City Music Hall. For over fifteen years he was the director of both the symphony and opera departments at the Manhattan School of Music, where he initiated the conducting program. With a master's degree in composition, he includes among his works, various chamber pieces, a comic opera, a violin concert and a symphony. His tragic opera, Sacco and Vanzetti, was enthusiastically acclaimed at its premiere in Tampa Florida in 2001. The EMI recording of the all Puccini arias with l'Orchestra Sinfonica di Milano and featuring the celebrated Rumanian soprano, Angela Gheorghiu, won high praise for its distinctive interpretations.
Among his other activities are his conducting of the film scores of Godfather IIIand Dracula, at the invitation of his nephew, Francis Ford Coppola. In addition to a lifetime achievement award from the Puccini Foundation, he is the recipient of honorary Doctorates from the University of Tampa, the University of Quinnipiac and the Manhattan School of Music.
Anton Coppola and his wife, Almerinda Drago, a former ballerina, are the parents of a son, Bruno and a daughter, Lucia.