Leslie Odom, Jr., Anthony Rapp, Alice Ripley, HADESTOWN and More to Perform at New York Theatre Workshop's 2019 Gala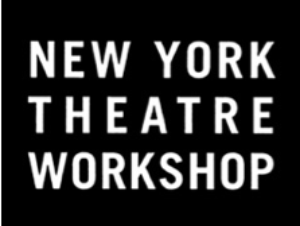 New York Theatre Workshop's 2019 Gala will celebrate 40 Years of New York Theatre Workshop and honor Founding Trustee Stephen Graham.
The evening is also set to feature performances from Leslie Odom, Jr. (Hamilton); Alice Ripley (Next to Normal); Anthony Rapp (RENT), Daphne Rubin-Vega (RENT), Amber Gray (Hadestown); Nathaly Lopez (What's It All About); Cristina Monet ("Disco Clone") plus members of the original casts of RENT; Bright Lights, Big City; What's It All About; Hadestown and more.
The evening's program will be directed by Andrew Neisler (Clown Bar) and feature musical direction by Brian Usifer (Frozen). The live auction will be conducted by Robbie Gordy.
New York Theatre Workshop is celebrating 40 years of bringing the work of visionary artists to adventurous audiences. Each season, from its home in New York's East Village, NYTW presents four new productions, over 80 readings and numerous workshop productions for over 45,000 audience members. NYTW supports artists in all stages of their careers by maintaining a series of workshop programs, including work-in-progress readings, summer residencies and artist fellowships.
Since its founding, NYTW has produced over 100 new, fully staged works, including Jonathan Larson's RENT; Tony Kushner's Slavs! and Homebody/Kabul; Doug Wright's Quills; Claudia Shear's Blown Sideways Through Life and Dirty Blonde; Paul Rudnick's The Most Fabulous Story Ever Told and Valhalla; Martha Clarke's Vienna: Lusthaus; Caryl Churchill's Mad Forest, Far Away, A Number and Love and Information; Jessica Blank and Erik Jensen's Aftermath; Glen Hansard, Markéta Irglová and Enda Walsh's Once; Rick Elice's Peter and the Starcatcher; David Bowie and Enda Walsh's Lazarus; Anaïs Mitchell's Hadestown; and seven acclaimed productions directed by Ivo van Hove. NYTW's productions have received a Pulitzer Prize, seventeen Tony Awards and assorted Obie, Drama Desk and Lucille Lortel Awards.
Stephen Graham founded New York Theatre Workshop in 1979 with a vision to support and encourage outstanding new playwrights and directors outside the commercial arena, and to develop inventive new works for the theatre. In addition to his formative and ongoing work with NYTW, Mr. Graham is a Bard Center Fellow and professor of literature, and Chairperson Emeritus of the 52nd Street Project.
The NYTW Annual Gala raises nearly 10% of the Off-Broadway company's annual budget. Funds raised at this one-night only event help NYTW to mount five world class productions each season and to share them with more than 40,000 audience members. Proceeds also support NYTW's Artist Workshop activities through which nearly 2,000 artists develop more than 80 projects each year and their Education Initiatives including Learning Workshop, Mind the Gap, and Public Programs that serve over 1,600 students of all ages.
Tickets starting at $1,250 and tables starting at $12,500 can be purchased at www.nytw.org, via e-mail at BreannaF@nytw.org, or by calling (212) 780-9037. Please note that the schedule for the evening is subject to change. The Gala will be chaired by Anne Kreamer & Kurt Andersen, Karyn & Charles Bendit, Jodi & Alden Edmonds, Kelly & André Hunter, Celia & Henry McGee, and Brenda Mainer & Bob Wetzel.
Currently in performances at New York Theatre Workshop is the world premiere of Slave Play by Jeremy O. Harris (Daddy), directed by two-time Obie Award winner Robert O'Hara (Bootycandy). Slave Play will open December 9 for a run through December 30, 2018. NYTW's first production of the 2018/19 season, What the Constitution Means to Me, written and performed by two-time Obie Award winner Heidi Schreck (Grand Concourse, "I Love Dick") and directed by Obie Award winner Oliver Butler (The Amateurs, The Light Years), extended for a third time and began performances at the Greenwich House Theater (27 Barrow Street) on November 27 for a run through December 30, 2018.
For More Information About NYTW: www.nytw.org.
Related Articles

More Hot Stories For You