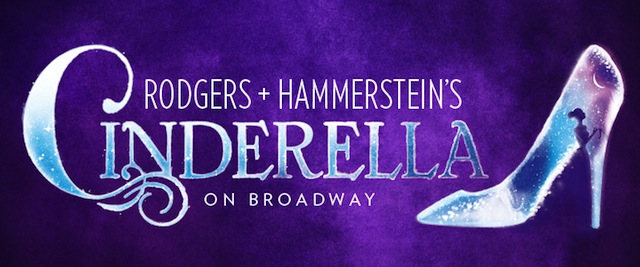 Click Here for More Articles on CINDERELLA THE MUSICAL
Keke Palmer Will Make Broadway Debut in Rodgers + Hammerstein's CINDERELLA this Fall
Producers of the Tony Award winning musical Rodgers + Hammerstein's CINDERELLA, Robyn Goodman, Jill Furman and Stephen Kocis, announce that actress, talk show host and recording artist Keke Palmer will make her Broadway debut by stepping into the title role on September 9, 2014, thus making history as the first African-American Cinderella on Broadway. Actors Equity honored CINDERELLA with their award "Extraordinary Excellence in Diversity on Broadway" in 2013.
About Ms. Palmer, producer Robyn Goodman states, "We are excited to have this multi-talented young actress/singer join our happy Cinderella family. She grew up in the Chicago acting community and definitely has musical theater in her blood."
About stepping into the musical's iconic glass slippers, Ms. Palmer notes, "I have an infinite amount of gratitude to show, I am thankful to be able to do this and excited for the discipline it will bring."
At age 21, Ms. Palmer is the youngest actress to portray CINDERELLA on Broadway, having established herself as one of the fastest rising stars of her generation. Her talents span film, television, and music alike, recently making TV history for being the youngest person to ever have her own talk show. "Just Keke" premiered in June on BET and covers topics ranging from pop culture and social issues to relationships, fashion and celebrity interviews.
Currently starring in the horror/thriller Animal, Keke can also be seen alongside Michael Sheen in the second season of Showtime's Emmy-nominated series "Masters of Sex." She starred opposite Cicely Tyson, Blair Underwood and Vanessa Williams in Lifetime's "A Trip to Bountiful," which was recently nominated for an Emmy Award.
Her credits also include, Akeelah and the Bee, Ice Age: Continental Drift, Joyful Noise, Shrink, The Longshots, The Cleaner, Nickelodeon's "True Jackson, VP," "90210," "Cold Case," "Law & Order: SVU," "ER," the DirecTV miniseries "Full Circle" and Lifetime's TLC biopic "CrazySexyCool: The TLC Story."
In addition to her acting, Keke has been hard at work in the music studio recording her next album. Keke also believes in giving back to the community, representing The Boys & Girls Club of America, Saving Our Daughters and WYMCA.
Ms. Palmer is represented by Laron Entertainment, Anonymous Content and WME.
Now in its second year on Broadway and celebrating its 600th performance this Saturday August 9, CINDERELLA continues to play to large and enthusiastic audiences at the Broadway Theatre (1681 Broadway).
Currently appearing in CINDERELLA are Paige Faure as Cinderella, Joe Carroll as Prince Topher, Nancy Opel as Madame, Victoria Clark as the Fairy Godmother, Ann Harada as stepsister Charlotte, Stephanie Gibson as stepsister Gabrielle, Peter Bartlett as Sebastian, Prince Topher's mentor and Lord Chancellor, Todd Buonopane as the rebel Jean-Michel and Phumzile Sojola as Lord Pinkleton.
CINDERELLA has music by Richard Rodgers, lyrics by Oscar Hammerstein II, a new book by Douglas Carter Beane and original book by Oscar Hammerstein II. The musical is directed by Mark Brokaw. Josh Rhodes is choreographer. Music adaptation, supervision and arrangements are by David Chase. Orchestrations are by Danny Troob. Constantine Kitsopoulos is currently music director and conductor.
With its fresh, new take on the beloved tale of a young woman who is transformed from a chambermaid into a princess, this hilarious and romantic CINDERELLA combines the story's classic elements - glass slippers, pumpkin, a beautiful ball and more - with some surprise twists. More than just a pretty face with the right shoe size, the CINDERELLA of the Rodgers & Hammerstein musical now on Broadway is a surprisingly contemporary figure living in a fairytale setting: a spirited young woman with savvy and soul, eager to develop a world view, she doesn't let her rags or her gowns trip her up in her quest for kindness, compassion and forgiveness. She not only fights for her own dreams, but makes the prince, who falls in love with her, open his eyes to the world around him and realize his dreams, too.
This spring, CINDERELLA added Thursday matinees to its schedule, joining two other Broadway shows - MAMMA MIA! and PHANTOM OF THE OPERA - in a new initiative that offers alternative curtain times to theatergoers.
CINDERELLA performs Tuesdays at 7 pm; Wednesdays at 2 pm; Thursdays at 2 pm and 7:30 pm; Fridays at 8 pm; Saturdays at 2 and 8 pm and Sundays at 3 pm.
CINDERELLA is produced by Robyn Goodman, Jill Furman, Stephen Kocis, Edward Walson, Venetian Glass Productions, The Araca Group, Luigi Caiola & Rose Caiola, Roy Furman, Walt Grossman, Peter May/Sanford Robertson, Glass Slipper Productions/Eric Schmidt, Ted Liebowitz/James Spry, Blanket Fort Productions and is produced in association with Center Theatre Group. Charles Salameno is associate producer.
Tickets to Rodgers + Hammerstein's CINDERELLA are on sale through Telecharge and can be purchased by calling 212-239-6200, online at www.telecharge.com. Tickets are also on sale at the Broadway Theater (1681 Broadway at 53rd Street).