John Tiffany and More Selected for 2017 Queen's New Year's Honors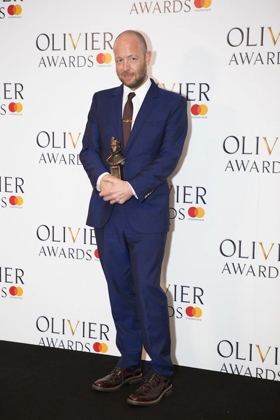 The Queen's list of 2017 New Year honorees has been announced. Among those being honored are director John Tiffany, actor Hugh Laurie, and Rosemary Squire, co-owner and joint chief executive of The Ambassador Theatre Group.
Of the honor, Squire said, "I am absolutely delighted to receive this great honour which I take as tribute to the creativity and resourcefulness of theatre in this country. I hope that what I've been able to achieve will convince young entrepreneurs just starting out that they can succeed in this industry - and that it can be a fascinating and rewarding journey."
Tiffany, who staged the upcoming Broadway transfer of Harry Potter and the Cursed Child, was made an Officer of the Order of the British Empire for his services to drama.
Matt Henry, who won an Olivier Award for his performance as Lola in Kinky Boots was also made a Member of the Order of the British Empire for his services to musical theatre.
Other honorees include: author Michael Morpurgo, actor Julia McKenzie, actor Susan Hampshire, playwright Peter Nichols, playwright John Godber, theatre producer Jane Claire, arts administrators Martin Green and Veronica Wadley, casting director Pippa Ailion, artistic director Adrian Jackson, broadcaster and author Melvyn Bragg, and author and historian Antonia Fraser.
The honors list is determined by nine committees set up by the Cabinet Office. A small number of the honours are in the Queen's personal gift,