Click Here for More Articles on NEW YORK CITY
ICE to Play National Sawdust, Prototype Fest and More This Spring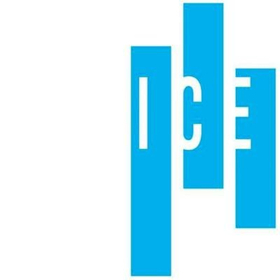 The International Contemporary Ensemble (ICE) announces their spring 2018 season in the New York area, all following the theme of celebrating composer relationships, both past and future.
On Sunday, January 21, 2018 at 8pm, ICE continues its residency at Brooklyn's National Sawdust, performing a concert of world premieres by Okkyung Lee, Nicole Mitchell, and Lu Wang. Featured ICE musicians include bassoonist Rebekah Heller, guitarist Daniel Lippel, saxophonist Ryan Muncy, clarinetist Joshua Rubin, pianist Cory Smythe, flutist Alice Teyssier, and harpist Nuiko Wadden. The program will feature Okkyung Lee's ha-yeom, Nicole Mitchell's Inescapable Spiral, and Lu Wang's Ryan and Dan.
On January 10,12, 13, 18, 19, and 20, 2018 at 7:30pm at the Baruch Performing Arts Center, the Prototype Festival will present ICE in the world premiere performances of Mikael Karlsson's opera The Echo Drift, with libretto by Elle Kunnos de Voss & Kathryn Walat. Commissioned, developed and produced by Beth Morrison Projects, HERE, and American Opera Projects, The Echo Drift was originally developed by Karlsson and Kunnos de Voss in a full-length workshop presented by the Embassy of Sweden in Washington DC in 2014, and follows convicted murderer Walker Loats, who is trapped in a tiny, timeless prison cell. Using the visual world of animation, The Echo Drift unravels a cycle of deceit, temptation, seduction, and fantastical perception featuring a live chamber ensemble, electronics, and a six-channel surround sound system.
From January 24 to February 3, ICE reprises Pulitzer Prize-winner David Lang's the whisper opera in 13 performances at NYU Skirball. With direction and design by Jim Findlay, the whisper opera features sopranos Tony Arnold and Alice Teyssier and ICE musicians Kivie Cahn-Lipman (cello), Claire Chase (flute), Ross Karre (percussion), Joshua Rubin (clarinet). The small audience and musicians are enclosed in an intimate onstage set, as the opera, performed almost entirely in whispers, explores the question: "What if a piece were so quiet and so personal to the performers that you needed to be right next them or you would hear almost nothing?" the whisper opera was premiered at Lincoln Center's 2013 Mostly Mozart Festival, and since toured across the US and Europe.
On Thursday, March 1, 2018 at 8pm, ICE returns to the Miller Theatre for a Composer Portrait celebrating young Irish composer Ann Cleare. ICE musicians perform some of Cleare's most striking works in an ensemble led by Steven Schick, including the square of yellow light that is your window, inspired by fellow Irish artist Oscar Wilde; Dorchadas; eyam iv for contrabass flute and ensemble; and a world premiere of a new work for voice, bassoon, viola, cello, bass.
Continuing their season theme of composer relationships, on Thursday, March 22, 2018 at 7pm, ICE publicly addresses the famous Harvard Norton Lectures by Leonard Bernstein, given in 1973, in Bernstein's Unanswered Questions at the Bruno Walter Auditorium at the New York Public Library. Originally titled The Unanswered Question, in reference to Charles Ives's immortal orchestral work, the extremely opinionated and charismatic lectures became a flashpoint for music historians, composers, performers, and audiences. Forty-five years later, and on the occasion of the Bernstein centennial, ICE attempts to bring the perspective of hindsight to Bernstein's achievement. Structured as a dialogue with musical performances, this event allows ICE to use its new-music expertise to gain a modern point of view on the questions that Bernstein so eloquently raised.
---
Program Information
World Premieres by Okkyung Lee, Nicole Mitchell, & Lu Wang
Sunday, January 21, 2018 at 8pm
National Sawdust | 80 N 6th St | Brooklyn, NY
Tickets: $29 in advance, $34 at the door.
Link: nationalsawdust.org/event/ice-presents-the-music-of-nicole-mitchell-lu-wang-okkyung-lee-and-more
Performers:
Rebekah Heller, bassoon
Daniel Lippel, guitar
Ryan Muncy, saxophone
Joshua Rubin, clarinet
Cory Smythe, piano
Alice Teyssier, flute
Nuiko Wadden, harp
Prototype Festival: World Premiere of The Echo Drift by Mikael Karlsson
January 10,12, 13, 18, 19, and 20, 2018 at 7:30pm
Baruch Performing Arts Center | 55 Lexington Ave. | New York, NY
Tickets: General $30. Premium Reserved Seating $75.
Link: prototypefestival.org/show/the-echo-drift/#
Billing:
Music by Mikael Karlsson
Libretto by Elle Kunnos de Voss & Kathryn Walat
Directed by Mallory Catlett
Conducted by Nicholas DeMaison
Environment Design by Elle Kunnos de Voss
Projection Design by Simon Harding
Lighting Design by Christopher Kuhl
Animations by Dara Hamidi (with drawings by Elle Kunnos de Voss)
Orchestration by Mikael Karlsson & Michael P. Atkinson
Performers:
International Contemporary Ensemble (ICE)
Aaron Likness, piano
Blythe Gaissert
, mezzo-soprano
John Kelly
, singer
David Lang's the whisper opera
January 24, 25, 26, 27, 30, 31, February 1, 2, 3, 2018 at 7:30pm and January 27, 28, February 3, 4 at 3pm
NYU Skirball | 566 LaGuardia Pl | NYC
Tickets: $75
Link: nyuskirball.org/events/ice-whisper-opera/#tickets
Performers:
Tony Arnold and Alice Teyssier, sopranos
Kivie Cahn-Lipman, cello
Claire Chase, flute
Ross Karre, percussion
Joshua Rubin, clarinet
Ann Cleare Composer Portrait
Thursday, March 1, 2018 at 8pm
Miller Theatre | 2960 Broadway | New York, NY
Tickets: $20-30
Link: www.millertheatre.com/events/ann-cleare
Performers:
Claire Chase, solo flute
Alice Teyssier, solo voice
Jacob Greenberg, piano
Rebekah Heller, bassoon
Ross Karre, percussion
Katinka Kleijn, cello
Daniel Lippel, guitar
Levy Lorenzo, electronics
Michael Lormand, trombone
Campbell MacDonald, clarinet
Ryan Muncy, saxophone
Randy Zigler, bass
Bernstein's Unanswered Questions
Thursday, March 22, 2018 at 7pm
Bruno Walter Auditorium at the New York Public Library | 111 Amsterdam Ave. | New York, NY
Tickets: Free
Link: www.nypl.org/events/programs/lpa
---
The International Contemporary Ensemble (ICE) is an artist collective committed to transforming the way music is created and experienced. As performer, curator, and educator, ICE explores how new music intersects with communities across the world. The ensemble's 35 members are featured as soloists, chamber musicians, commissioners, and collaborators with the foremost musical artists of our time. Works by emerging composers have anchored ICE's programming since its founding in 2001, and the group's recordings and digital platforms highlight the many voices that weave music's present.
A recipient of the American Music Center's Trailblazer Award and the Chamber Music America/ASCAP Award for Adventurous Programming, ICE was also named the 2014 Musical America Ensemble of the Year. The group currently serves as artists-in-residence at Lincoln Center for the Performing Arts' Mostly Mozart Festival, and previously led a five-year residency at the Museum of Contemporary Art Chicago. ICE has been featured at the Ojai Music Festival since 2015, and has appeared at festivals abroad such as Acht Brücken Cologne and Musica nova Helsinki. Other recent performance stages include the Park Avenue Armory, The Stone, ice floes at Greenland's Diskotek Sessions, and boats on the Amazon River.
New initiatives include OpenICE, made possible with lead funding from The Andrew W. Mellon Foundation, which offers free concerts and related programming wherever ICE performs, and enables a working process with composers to unfold in public settings. DigitICE catalogues the ensemble's performances in a free online streaming video library. ICE's First Page program is a commissioning consortium that fosters close collaborations between performers, composers, and listeners as new music is developed. EntICE, a side-by-side youth program, places ICE musicians within youth orchestras as they premiere new commissioned works together. Inaugural EntICE partners include Youth Orchestra Los Angeles and The People's Music School in Chicago. Yamaha Artist Services New York is the exclusive piano provider for ICE. Read more at iceorg.org.
Related Articles
More Hot Stories For You
VIDEO: Josh Gad Recaps AVENGERS: ENDGAME as Olaf
After promising his followers to recap the latest Avenger film as Olaf once 1500 registered to vote or verify their registration, Josh Gad has deliver...

Broadway Performers, Ballet Dancers, Industry Vets & More Discuss the Impact of the Shutdown of Live Entertainment
Broadway performers, industry veterans and more are discussing the ways in which the extended shutdown of live entertainment is going to affect Broadw...

VIDEO: Lin-Manuel Miranda, Mandy Gonzalez & More From HAMILTON Sing Out the Importance of Voting
In honor of National Voter Registration Day, Lin-Manuel Miranda, Mandy Gonzalez, Miguel Cervantes and more from the cast of Hamilton (and the video's ...

COME FROM AWAY to Play to a Socially-Distanced Audience of 50 Tonight in Sweden
Come From Away is set to play to a socially-distanced crowd in Sweden tonight! David Hein, who co-wrote the show with his writing partner and wife, Ir...

VIDEO: Andrew Lloyd Webber Reveals Details of His Experience With the COVID-19 Vaccine Oxford Trial
Andrew Lloyd Webber recently discussed his experience receiving an experimental COVID-19 vaccine as part of the Oxford trial, on Good Morning Britain....

Glenn Close, Laura Linney, Patti LuPone and More Set For ANGELS IN AMERICA Benefit Performance
An all-star livestream benefit performance of scenes from Angels in America will be presented in support of amfAR's Fund to Fight COVID-19. ...