GREEN ACRES Musical Officially Takes Aim for Broadway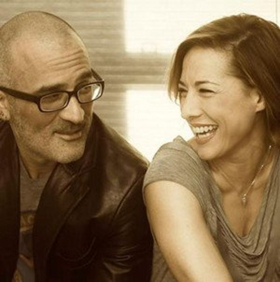 Producers Pam Laudenslager and Colleen Lober have just announced the launch of Center Stage Capital, Inc., a new entertainment company that will present a portfolio of productions including the world premiere of Green Acres the Musical; Mother Eve's Secret Garden of Sensual Sisterhood; Empyrea and In the Room.
Center Stage Capital, Inc. will feature an innovative new disruptive business model for funding by allowing the investor to engage directly in a portfolio of four original theatrical productions. This will mitigate risk through diversification and could reduce the risk inherent in investing in theater via the traditional model of investing in individual productions.
Center Stage Capital, Inc. Chairperson and CEO Pam Laudenslager is a two-time Tony and Drama Desk Award winning producer. She has served as a White House campaign advance representative, Director of Avon Products, SVP Estee Lauder and publisher of American Benefactor Magazine. President and Chief Operating Officer Colleen Lober has worked in theater for over thirty years for many theatrical producers and productions including fifteen years at Disney Theatrical Productions.
CFO Guy Lawrence served as EVP of Tishman Realty Corporation and CFO of Morgan Stanley's real estate subsidiaries. He is the Managing Director of Ross & Lawrence Public Relations, Inc., and an active theatrical investor. Vice President of Operations Bill Hussey is a seasoned finance professional with twenty years' experience in the entertainment field including twelve years with Disney Theatrical Productions.
Produced by Pam Laudenslager, Colleen Lober and Richard Chapman, Green Acres The Musical is a fast- paced, contemporary story that features the best in comedy, music and dance. This is the spirited musical comedy love story of Oliver and Lisa Douglas. He is a high-powered, Manhattan attorney and she is an aspiring fashion designer and, together, they are living "the good life" in New York City. Faced with the overwhelming pressure to run his family's law firm and live up to his father's reputation, Oliver longs for the simple life, but New York and all that it has to offer is Lisa's perfect world. What happens when two people in love find themselves wanting opposite lives sends us on a journey that is both hilarious and filled with heart. This uproarious new take on the iconic television show is Broadway bound and of course will feature the legendary Green Acres theme song.
---
Mother Eve's Secret Garden of Sensual Sisterhood is an Off-Broadway bound, award-winning rock musical comedy about a self-help guru, her students and the lengths they'll go to find happiness. A con artist reinvents herself as a charismatic and eccentric self-help guru named Mother Eve. As her unconventional methods start to transform her students for the better, things get more and more complicated for her...how long can she keep her shady past a secret? And is it a scam if it actually works? The show is a loving send up of the self-help movement and celebrates individuality and the power of positive thinking with edgy humor, killer rock music, and a big heart. You are invited to join Mother Eve as she leads six women on a life changing adventure of self-discovery to unlock their true potential for happiness, satisfaction, and love. Divinely and with Gusto!
Enter the theater and become immersed in Empyrea. A sensory experience of the ages. This visually stunning show will transport audiences to a world of music, dance and breathtaking physical feats. In the 22nd century, Earth has been completely ravaged. With the destruction of natural resources, water is "gold". Class division is rampant. An annual competition is hosted by the barren city of Empyrea every year to discern the most daring ruthless athlete. This year's contestants include Anna, the esteemed daughter of Empyrea's leader and the noble but unknown Logan, in it for the ultimate prize: water. Throughout the competition, government secrets are revealed, and lives are changed forever as Logan and Anna transform from foes to unstoppable allies when they discover the truth. Parkour, acrobatics, martial arts; set to heart pounding music. Empyrea is a thrilling story of human strength in the face of adversary. Empyrea will be staged in a tent with 360-degree projections and a multilevel set that runs through and over the audience with the central action taking place on a thrust stage.
In the initial development phase is the musical In the Room, telling the story of the life and career of Pulitzer Prize Winner, David Hume Kennerly's photojournalist's eyewitness view of the historical landscape defined by key events through his lens and photos over five decades. David has covered many Presidents as well as Heads of State, movie stars, athletes and fashion icons.