Forestburgh Playhouse Announces Summer Concert Series Featuring Alice Ripley, Kate Baldwin, and More!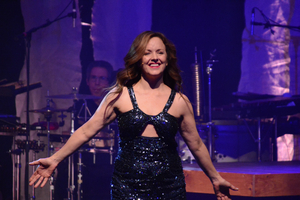 Forestburgh Playhouse has announced its Forestburgh Under the Stars events for summer 2020.
The Seventy Five and Thrive Broadway Concert Cabaret Series is a series of benefit concert events benefiting the Forestburgh Playhouse and hosted by the Forestburgh Tavern.
Tent Seating: $75/ticket
Lawn Seating: $45/ticket
All events begin at 7:30pm
The lineup is as follows:
An Evening Of Broadway With Tom Hewitt And Edward Staudenmayer - Jul 25, 2020
An Evening With Kate Baldwin And Lewis Cleale - Aug 1, 2020
An Intimate Evening Of Soulful Music With Morgan James - Aug 8, 2020
Christina Bianco: Me, Myself & Everyone Else - Aug 21, 2020
Alice Ripley: Ripley's Reflections - Aug 22, 2020
The Catskills Summer Series features Playhouse and Tavern fan favorites.
Tent Seating: $30/ ticket
Lawn Seating: $20/ticket
All events begin at 7:30pm
The lineup is as follows:
Slam Allen: Live In The Garden! - Jul 17, 2020
Jonathan Charles Fox: Born In A Trunk - Jul 31, 2020
Far Beyond Gone - Aug 7, 2020
Viva Paige Turner! - Aug 28, 2020
Learn more, purchase tickets, and read about the theatre's safety guidelines, at https://www.fbplayhouse.org/forestburgh-under-the-stars-summer-season-2020.
Related Articles
More Hot Stories For You