Click Here for More Articles on ON THE TOWN
Exclusive Photo Coverage: ON THE TOWN Stars Perform at Nathan's Fourth of July Hot Dog Eating Contest!
We couldn't think of a better way to celebrate today than joining the cast of On The Town to celebrate Independence Day at Nathan's Famous Fourth of July International Hot Dog Eating Contest with a special performance. On The Town stars Clyde Alves, Jay Armstrong Johnson, and Tony Yazbeck performed the famous opening number "New York, New York", posed with fans (and hot dogs) and more...
ON THE TOWN, the classic musical comedy love letter to New York City, will return to Broadway this fall in a new production directed by John Rando (Tony Award® for Urinetown) and choreographed by Joshua Bergasse. On The Town will begin previews on Saturday, September 20, 2014 and officially open on Thursday, October 16, 2014 at Broadway's Lyric Theatre (213 W 42nd St, New York, NY 10036). Tickets for the new Broadway revival of On The Town are on sale now.
Photos by Linda Lenzi (follow her on Twitter @LenziLinda)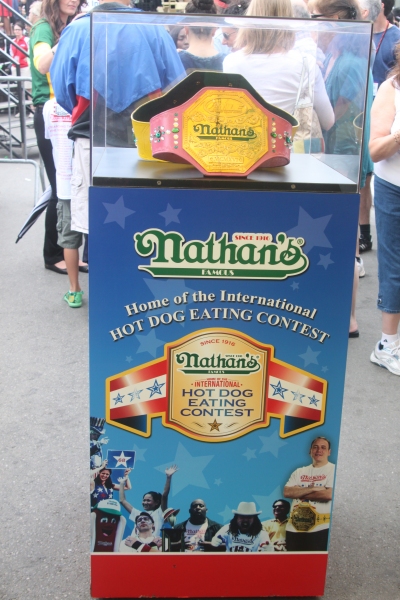 Welcome to the 2014 Coney Island Hot Dog Eating Contest: The Woman's Winners Belt

Welcome to the 2014 Coney Island Hot Dog Eating Contest:The Man's Winners Belt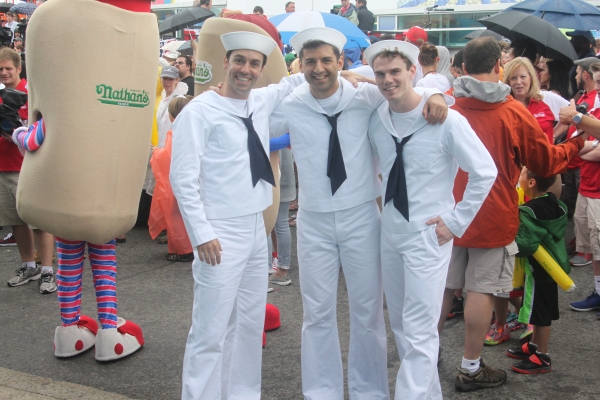 Clyde Alves, Tony Yazbeck and Jay Armstrong Johnson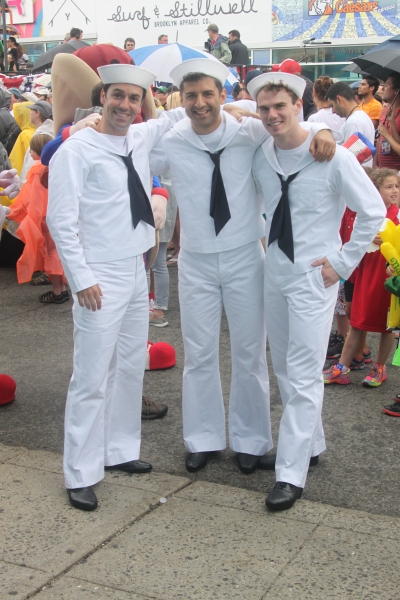 Clyde Alves, Tony Yazbeck and Jay Armstrong Johnson

Tony Yazbeck

Clyde Alves

Jay Armstrong Johnson

Clyde Alves, Tony Yazbeck and Jay Armstrong Johnson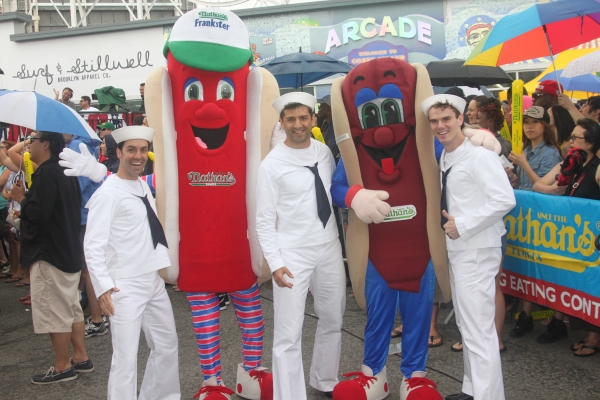 Clyde Alves, Tony Yazbeck and Jay Armstrong Johnson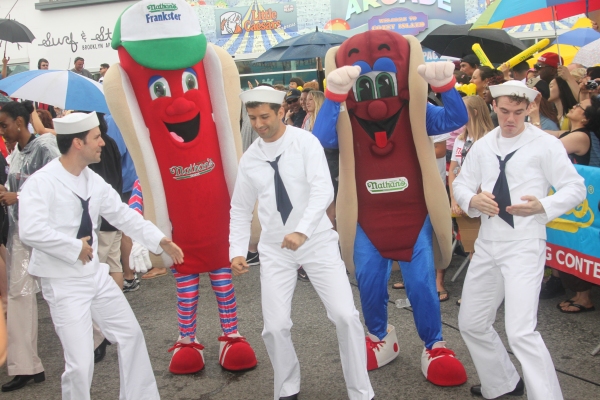 Clyde Alves, Tony Yazbeck and Jay Armstrong Johnson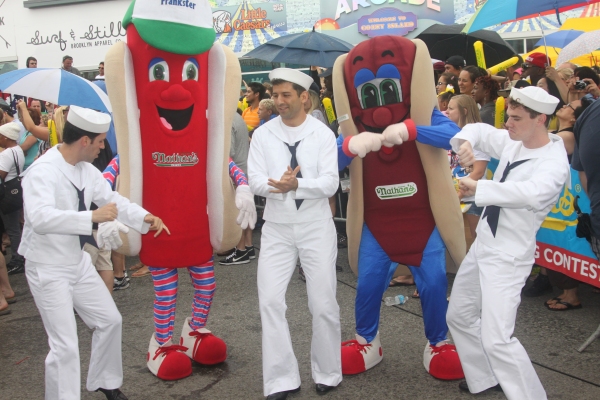 Clyde Alves, Tony Yazbeck and Jay Armstrong Johnson

Clyde Alves, Tony Yazbeck and Jay Armstrong Johnson

Clyde Alves, Tony Yazbeck and Jay Armstrong Johnson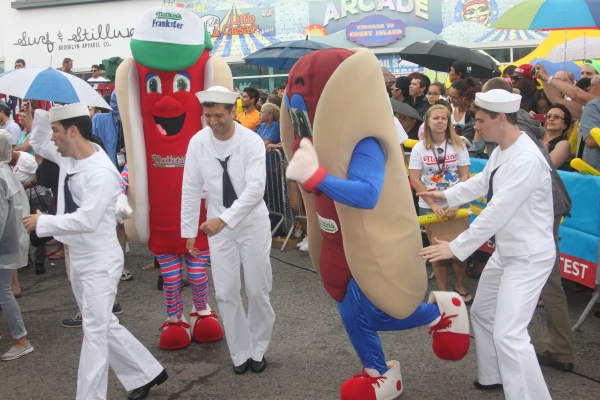 Clyde Alves, Tony Yazbeck and Jay Armstrong Johnson

Clyde Alves, Tony Yazbeck and Jay Armstrong Johnson

Clyde Alves, Tony Yazbeck and Jay Armstrong Johnson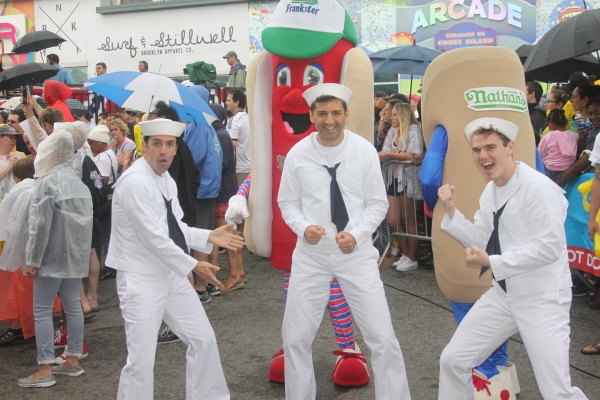 Clyde Alves, Tony Yazbeck and Jay Armstrong Johnson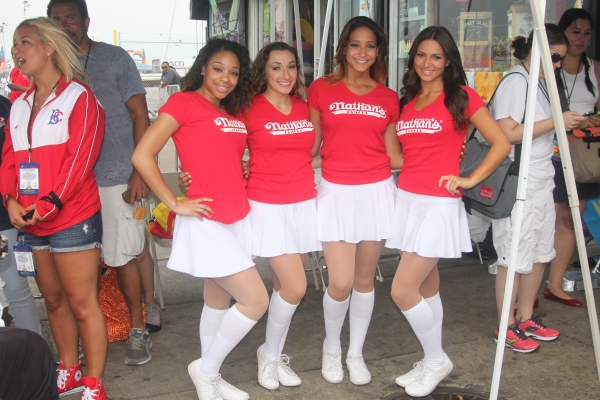 The Brooklyn Cyclones Beach Bums: Yoyo Gentry, Nicole Garofano, Arielle Ortiz and Jessie Ancona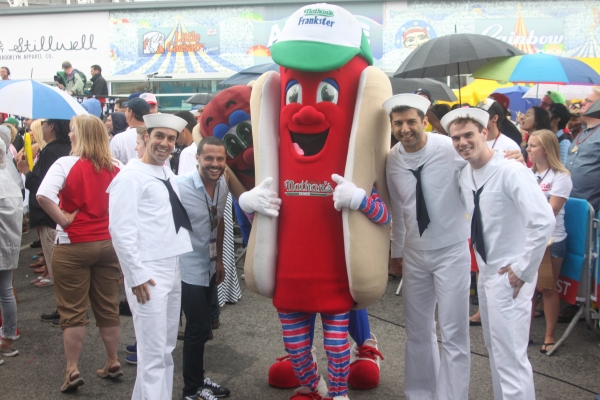 Clyde Alves, Josh Bergasse, Tony Yazbeck and Jay Armstrong Johnson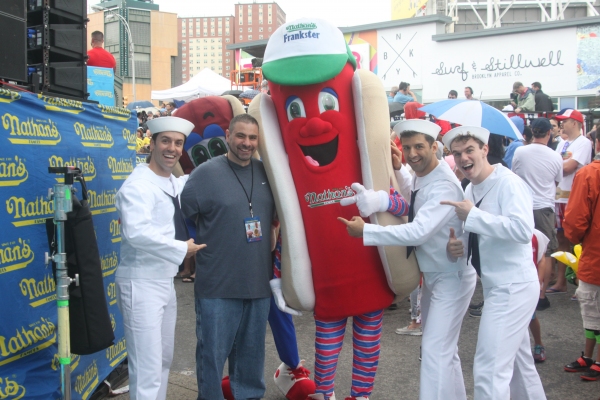 Clyde Alves, Micky Aruty, Tony Yazbeck and Jay Armstrong Johnson

Clyde Alves, Tony Yazbeck and Jay Armstrong Johnson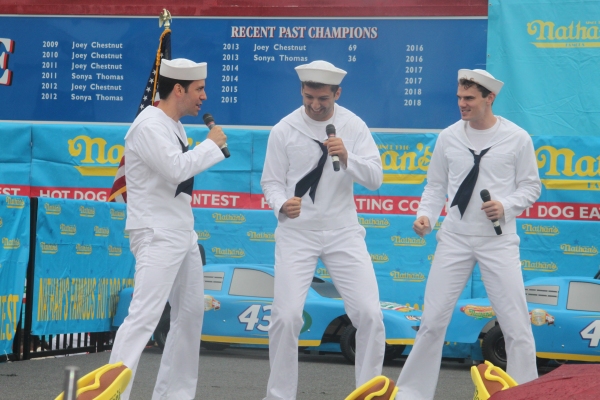 Clyde Alves, Tony Yazbeck and Jay Armstrong Johnson

Clyde Alves, Tony Yazbeck and Jay Armstrong Johnson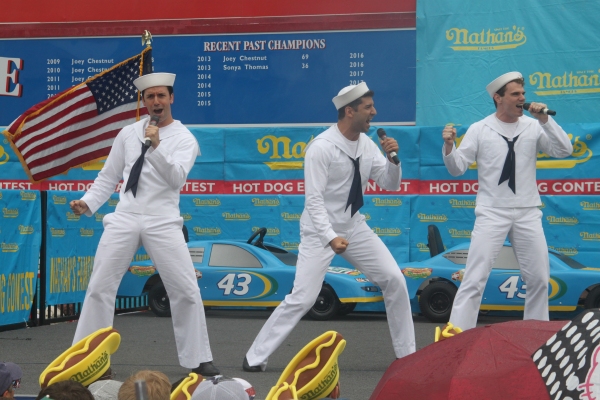 Clyde Alves, Tony Yazbeck and Jay Armstrong Johnson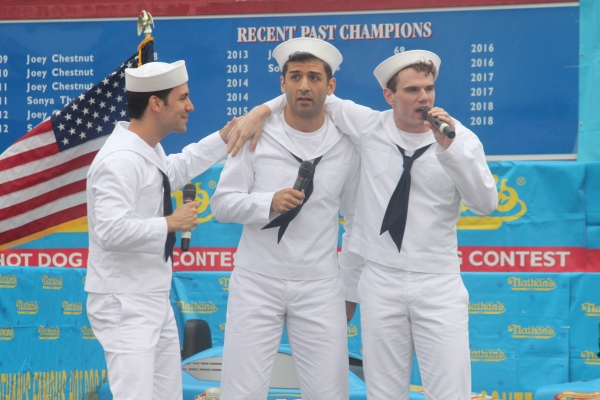 Clyde Alves, Tony Yazbeck and Jay Armstrong Johnson

Clyde Alves, Tony Yazbeck and Jay Armstrong Johnson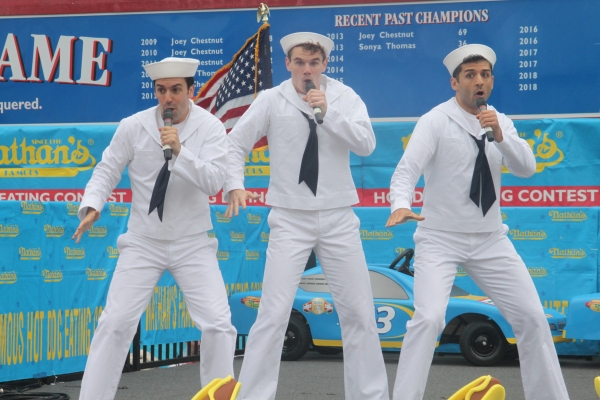 Clyde Alves, Tony Yazbeck and Jay Armstrong Johnson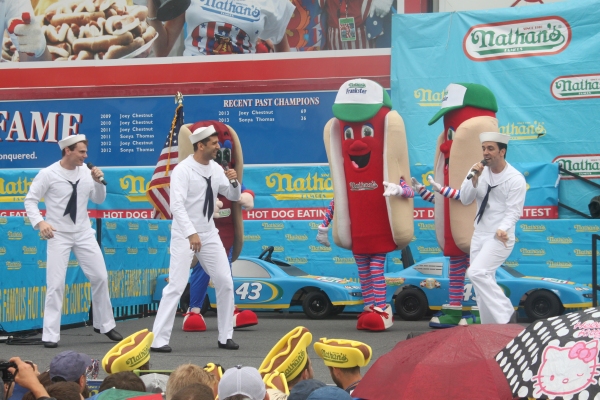 Clyde Alves, Tony Yazbeck and Jay Armstrong Johnson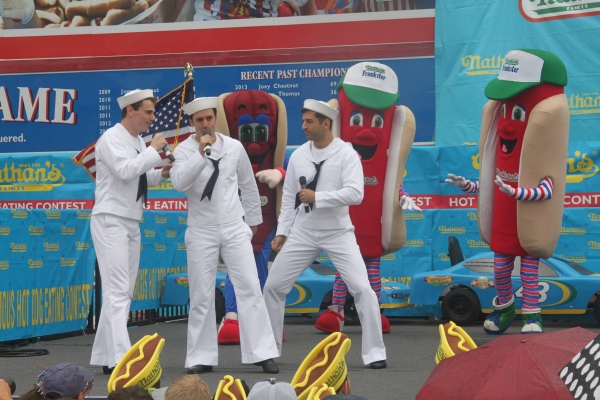 Clyde Alves, Tony Yazbeck and Jay Armstrong Johnson

Clyde Alves, Tony Yazbeck and Jay Armstrong Johnson

Clyde Alves, Tony Yazbeck and Jay Armstrong Johnson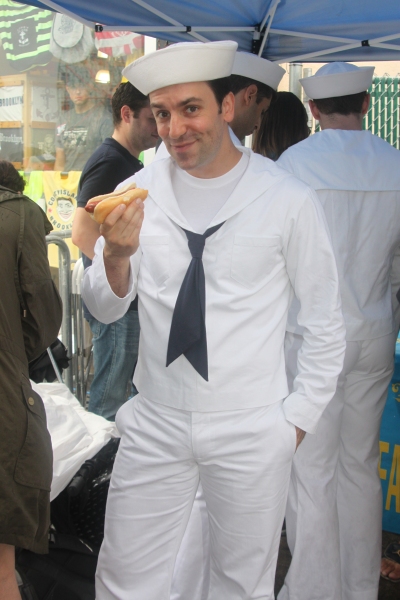 Clyde Alves

Jay Armstrong Johnson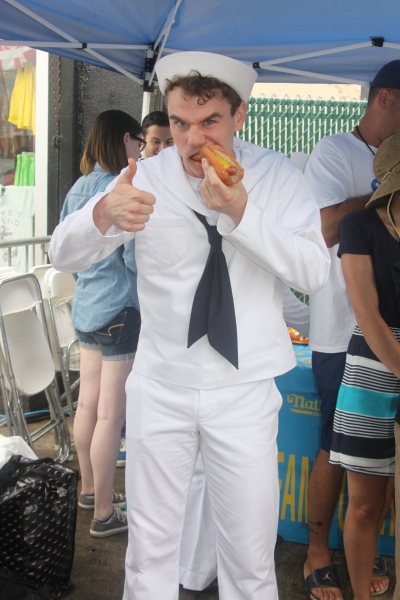 Jay Armstrong Johnson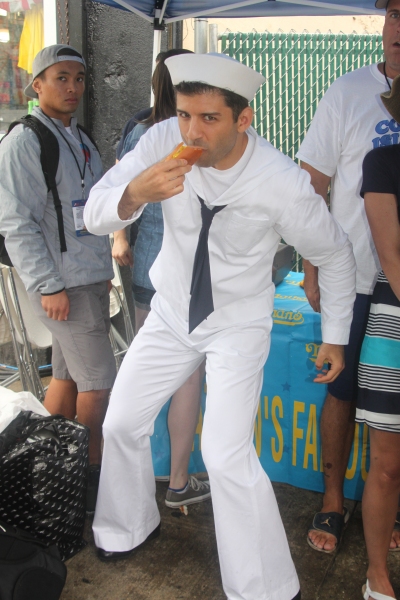 Tony Yazbeck

Clyde Alves, Tony Yazbeck and Jay Armstrong Johnson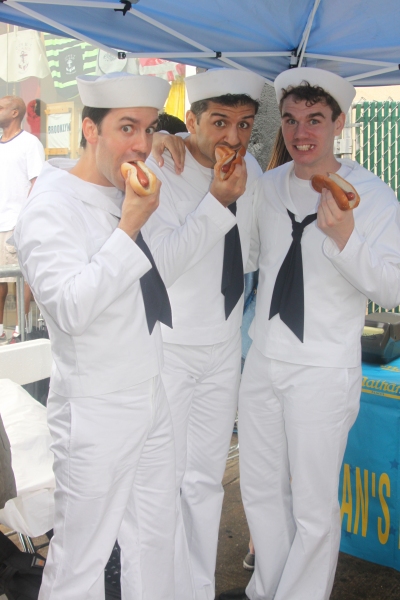 Clyde Alves, Tony Yazbeck and Jay Armstrong Johnson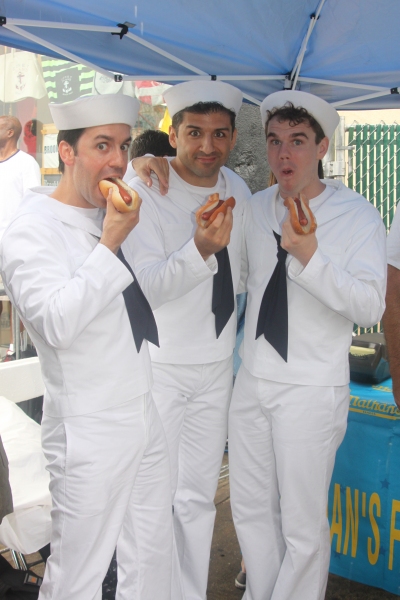 Clyde Alves, Tony Yazbeck and Jay Armstrong Johnson
Winner Miki Sudo

Winner Joey Chestnut

Joey Chestnut

Mary Bowers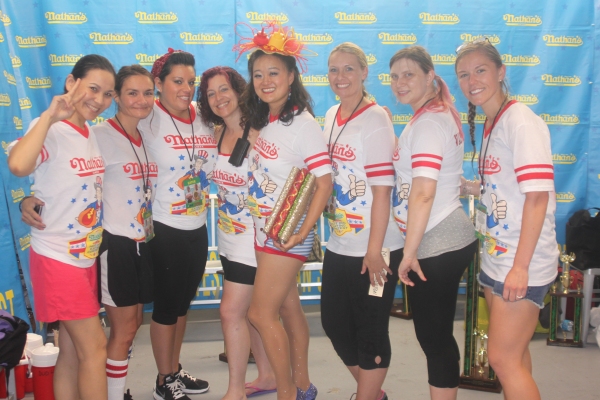 Sonya Thomas, Michelle Lesco, Nicole Rodriguez, Larell Marie Mele, Mary Bowers, Marlene Winggington, Val Bromann and Nicole Kulig

Sgt. Chanuay, Pablo Martinez, Brian Dudzinski, Marcos Owens, Juan Rodriguez, Eric Booker and Ronnie Hartman

Miki Sudo Micky Aruty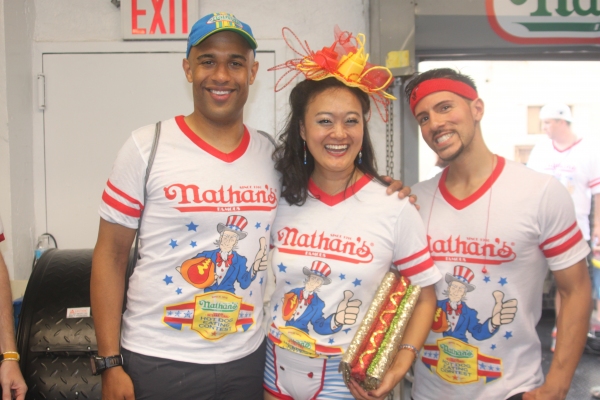 Yasir Salem, Mary Bowers and Juan Rodriguez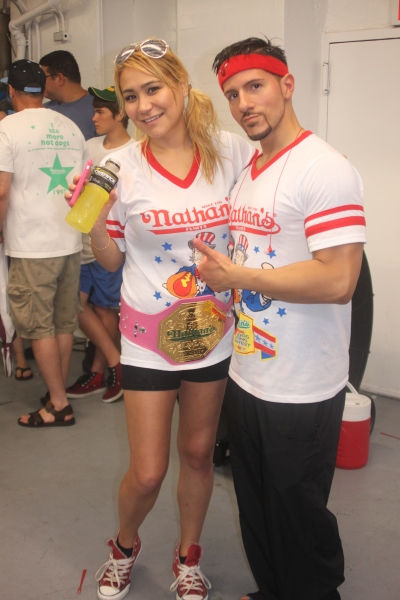 Miki Sudo and Juan Rodriguez

Joey Chestnut and Micky Aruty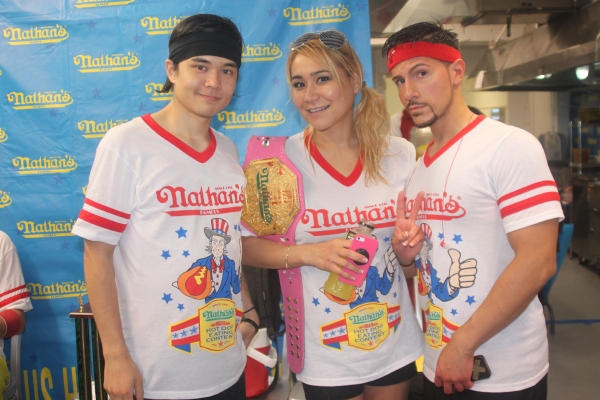 Matt Stonie, Miki Sudo and Juan Rodriguez

Little Jimmy