Latest News on Juan Rodriguez
Stage Credits
Productions
[Broadway, 1982]
Hair Designer
Juan Rodriguez News
Review: NUNSENSE A-MEN Proves to Be a Confession Full of Laughs, and Just What We Needed at Straz Center for The Performing Arts
by Drew Eberhard - Jul 15, 2022
Nunsense premiered off-Broadway in 1985 with music, lyrics, and a book by Dan Goggin. The show ran for 3,672 performances and became the second longest-running off-Broadway show in history. Nunsense was then adapted for television starring everyone's favorite Golden Girl Rue McClanahan and has since produced six sequels and three spin-off adaptations. Nunsense A-Men, more recently produced at the Straz Center for the Performing Arts in Tampa, a "Straz Produced" production, brings to the stage a group of local bay area performers to tell the story of the Little Sisters of Hoboken. As the leader of the Merry Band of Nuns is none other than the Enigmatic, and truly Exceptional Matthew McGee as Sister Mary Regina, Mother Superior. For the first time in 22 years, Matthew McGee makes his Jaeb stage debut as a performer in the musical. Dubbed a "Life-Long, bucket list opportunity", Matthew is just downright Heaven-sent in the role. From his first entrance to the final bow Matthew, along with the rest of the cast present a side-splitting, laugh-filled evening that will make your cheeks hurt even the next day.
BWW Review: 25TH ANNUAL PUTNAM COUNTY SPELLING BEE SHINES at STAGEWORKS THEATRE
by Drew Eberhard - Jun 4, 2022
Every so often in our lives along comes a musical full of heart. The 25th Annual Putnam County Spelling Bee, is a musical comedy with Music & Lyrics by William Finn, with a book by Rachel Sheinkin. The Broadway Production opened in 2005 and was directed by James Lapine. Since its opening, many productions both locally and regionally have been produced throughout the United States. Spelling Bee was nominated for 6 Tony Awards, winning two including Best Book. This fast-paced musical comedy features 6 adult performers playing children in a local annual spelling bee competing for the top prize, and a savings bond for furthering their education. At the judge's table and moderator for the events of the bee are past spelling Champion Rona Lisa Peretti, who is also a local Real-Estate Agent, and Vice Principal Douglas Panch. The unique aspect of the show is that four audience members are invited on stage with the performers in the show to compete in the bee. The Announcer and Moderator switch off by ad-libbing mixed sentences and various definitions for the words often to hilarious ends. One by one the performers playing middle school-aged children take their turn at the mic and perform their unique form of spelling by talking into their hand, writing the word on the floor with their foot, or drawing the word on their arm all competing to make sure each word is spelled correctly.
Ballet Hispánico Announces Auditions For Pa'lante Scholars Professional Studies Program 2022-2023 School Year
by Chloe Rabinowitz - Apr 7, 2022
Ballet Hispánico School of Dance has announced that applications for the Pa'lante Scholars Professional Studies Program 2022-2023 school year are now open. The tuition-free program is for students ages 18-25 who wish to pursue a professional career in dance.
Ballet Hispánico Announces Auditions For Pa'lante Scholars Professional Studies Program 2022-2023 School Year
by A.A. Cristi - Mar 24, 2022
Ballet Hispánico School of Dance announces that applications for the Pa'lante Scholars Professional Studies Program 2022-2023 school year are now open. The tuition-free program is for students ages 18-25 who wish to pursue a professional career in dance.
BWW Review: Hey, Big Spender...Spend a Little Time with Eight O'Clock Theatre's Splendid SWEET CHARITY
by Peter Nason - Mar 5, 2022
Take a dive and swim to Fosse Land!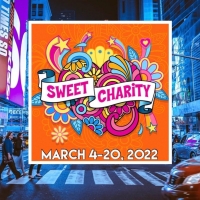 BWW Previews: MUSICAL SWEET CHARITY OPENING at Eight O'Clock Theatre
by Deborah Bostock-Kelley - Feb 16, 2022
This classic dance musical with incredible choreography and live music is set in 1960s New York. SWEET CHARITY tells the story of Charity Hope Valentine, a dance hall hostess with the worst luck with men. She vows off dating until she meets what may be a proper gentleman she hopes won't break her heart.
Master Drawings New York Celebrate Mexican Muralism With Panel and Exhibition at the Academy of Arts and Letters
by Stephi Wild - Dec 22, 2021
On Friday, January 28th at 10am, registered participants will enjoy a lively discussion on Mexican Muralism and the artists that impacted that period in both Mexico and the United States.
BWW Review: EVIL DEAD THE MUSICAL is a Camp-Filled Bloody Brilliant Masterpiece at StageWorks Theatre
by Drew Eberhard - Oct 16, 2021
Somewhere in a world on a road less traveled, between the likes of The Rocky Horror Picture Show, American Psycho, Carrie, and the more recently conceptualized Beetlejuice lies the twisted campy world in which the characters of Evil Dead the Musical reside. First performed in 2003 in Toronto, this campy rock-filled musical made its transfer to Off-Broadway at New World Stages in 2006. In 2012 a production opened in Las Vegas as a 4-D Experience and complete with a 100 chair "Splatter Zone," and as of 2017 making it the longest-running theatrical experience on the strip. With Book, Lyrics, and Music by George Reinblatt, Evil Dead the Musical brought Sam Raimi's characters to life in a true blood-filled fashion. In partnership with the University of Tampa, Stageworks Theatre and Producing Artistic Director Karla Hartley made the decision to open their 2021/2022 season of Emerge with this blood-soaked campy rock-fest complete with "Splatter Zone" for the 40th anniversary of the Sam Raimi film. As theatres slowly but steadfast begin their "Emerge" out of the darkest times in recent history Karla Hartley promised one thing with Stageworks new season, "I made the conscious decision to bring you a 2021-2022 season that was big and bold. Every show this season is big. Big casts. Big sets. Big everything. Big risks. Big rewards." As I sat in the almost completely full audience on Friday's opening night, I can say with full confidence that Karla and friends over at Stageworks have done just what they promised and more. It would be incredibly remiss of you if you happen to find yourself without a ticket to Evil Dead the Musical as it is deathly good, and I'll be damned if you find something any better than this for some time to come.
Fort Worth Opera Will Host a 75th Anniversary Season Fall Preview Concert in November
by Stephi Wild - Jul 30, 2021
In his first appearance with Fort Worth Opera, globally acclaimed superstar tenor Russell Thomas joins renowned soprano Elaine Alvarez, critically acclaimed mezzo-soprano Guadalupe Paz, and rising young baritone Spencer Reichman for an evening of thrilling performances, accompanied by FWO Artistic Director and composer Joe Illick.
Fort Worth Opera Announces 75th Anniversary Season
by Stephi Wild - Jul 13, 2021
After fourteen years of producing a nationally recognized Festival in the springtime, the organization will return to a year-round format, as it looks to expand its presence and visibility in the growing North Texas arts scene.