Click Here for More Articles on SPIDER-MAN
Exclusive: Chase Brock Confirmed as New SPIDER-MAN Choreographer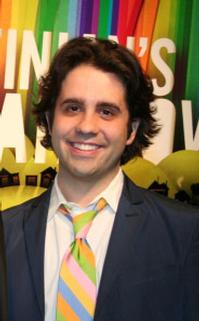 The behind the scenes drama with SPIDER-MAN: Turn Off the Dark appears to be never-ending with news this week that Julie Taymor's deal has not yet been completed, cast member, T.V. Carpio (Arachne) suffered a whiplash injury, additional stoppages, and rumors that choreographer Chase Brock is being brought in to replace Daniel Ezralow. 
The news about the potential replacement of choreographers was first reported by Bloomberg News on Monday the 21st. BroadwayWorld.com has now confirmed via a production source that the deal to bring Chase Brock on board has been completed and that he will meet the company for the first time this evening, at a scheduled meeting to discuss changes to the show. 
We're told that Brock will primarily be working on choreographing and staging the new material which will be added to the show during their hiatus. SPIDER-MAN is scheduled to go on hiatus from April 10 through May 11 for heavy reworking. Amongst the changes expected will be the making of The Green Goblin (played by Patrick Page) into SPIDER-MAN's chief villain, and the removal of much of the character of Arachne, and heavy re-working, with the most changes coming to Act 2. 
On Monday, when the news about Brock first leaked out, a statement from Daniel Ezralow said that "As far as I know I am the choreographer and aerial choreographer of Spider-Man. The producers have not addressed any change in my status officially, and they are happily using my choreography on the ground and in the air every night at the Foxwoods Theatre."
Chase Brock has previous worked on the Broadway productions of THE MUSIC MAN and WONDERFUL TOWN.  He has choreographed Centerstage's revival of A LITTLE NIGHT MUSIC directed by Mark Lamos, SHENANDOAH at the Ford's Theatre directed by Jeff Calhaun, the world premiere of the Broadway-bound YANK! and more. He is the artistic director of The Chase Brock Experience dance company, which he founded in 2006.
As previously announced, Philip William McKinley and Roberto Aguirre-Sacasa have joined the creative team to help implement new staging and book rewrites, respectively. The expanded creative team also includes musical consultant Paul Bogaev and sound designer Peter Hylenski.
SPIDER-MAN Turn Off The Dark is now in previews at Broadway's Foxwoods Theatre (213 West 42nd Street).