Actors' Equity Releases Statement On Trump's Proposal To Eliminate The National Endowment For The Arts
"...this proposed elimination is short-sighted at best."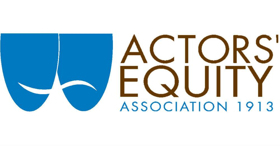 Kate Shindle, President of Actors' Equity Association, has released the following statement in reaction to President Trump's proposed budget. The new budget plan again proposes to eliminate the National Endowment for the Arts.
"For the third consecutive year, the Trump administration's budget has proposed the elimination of the National Endowment for the Arts. Given that the arts drive a larger share of America's economy than transportation, tourism, agriculture and construction, this proposed elimination is short-sighted at best. The NEA is a vital program that creates middle-class jobs in every Congressional district in the nation, which is exactly why a bipartisan majority in Congress has twice rejected President Trump's proposals to eliminate it, said Shindle. Actors' Equity will continue fighting to protect the NEA's critical seed funding that helps theatrical productions get off the ground all across the country."
As part of its commitment to protect the NEA, Equity is a National Sponsor of Arts Advocacy Day which was held earlier this month in partnership with Americans for the Arts. Equity members held 34 meetings with Republicans and Democratic offices during this annual event to make a direct appeal to Congress about the importance of the NEA.
When President Trump first announced a budget that would completely eliminate the NEA in 2017 Shindle spoke at the National Press Club on the day his first budget was released to demand that Congress fund the NEA.
Since then, Equity members across the country gathered to support the NEA and signed thousands of petitions asking Congress to fund the NEA. Equity also joined with a coalition that included 11 other national unions representing 4 million workers to support NEA funding.
Actors' Equity Association, founded in 1913, is the U.S. labor union that represents more than 51,000 professional actors and stage managers. Equity endeavors to advance the careers of its Members by negotiating wages, improving working conditions and providing a wide range of benefits (health and pension included). Member: AFL-CIO, FIA. www.actorsequity.org
Related Articles

More Hot Stories For You