Dead Darlings Returns with SHAME EDITION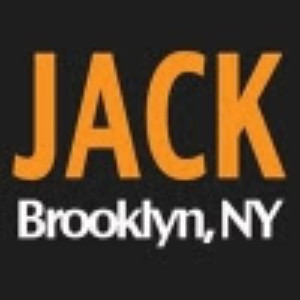 Dead Darlings is back this month on July 12 for Shame Edition at Judson Memorial Church. The show is free with a suggested donations. Hosted by Amanda Duarte (#Pussygrabsback) the show will be featuring Ashley Nicole Black, Kenny Mellman, and Adam Feldman. Show starts at 8pm, but get there early for tunes, snacks and booze at 7:30pm.
A monthly NYC Salon in which NYC personalities perform, read, sing, whatever a piece of their work that died on the cutting room floor. Judson Memorial Church, 55 Washington Square South, NYC, Wednesday, July 12Doors 7:30pm, show 8 pm. Pay if you can, $10 suggested donations benefit the family of Charleena Lyles
Ashley Nicole Black is a comedian, actor, and Emmy-nominated writer and correspondent on Full Frontal with
Samantha Bee
.
Kenny Mellman is an American musician and cabaret artist. He is a member of The Julie Ruin. Mellman is co-creator of Kiki and Herb with Justin Bond and plays the role of 'Herb'. He created his solo show 'Kenny Mellman is Grace Jones', and co-wrote the show 'At Least It's Pink' with Bridget Everett and Michael Patrick King.
Adam Feldman is a theater editor and critic at Time Out New York where he has worked since 2003. In addition to reviewing, he has worked as an actor, adapter and script reader. He lives in Greenwich Village, and has served as president of the New York Drama Critics' Circle since 2005.
Host, Amanda Duarte is best known as of late for being a prominent feminist voice throughout the election. She's the author and originator of the trending hashtag and anthem, #PUSSYGRABSBACK, and she co-created the iconic graphic along with feminist writer, Jessica Bennett.
Past guests include writers:
Doug Wright
,
Cintra Wilson
, Rachel Shukert,
Adam Feldman
,
Isaac Oliver
,
Leslye Headland
and Moises Kaufman, designers Todd Oldham,
Larry Krone
and
Gregory Gale
, comics
John Early
, Eliot Glazer, Naomi Ekperigin, Aparna Nancherla and
Christian Finnegan
, cabaret stars
Justin Viv
Ian Bond
,
Cole Escola
and
Erin Markey
, writer-performers
Mike Daisey
,
Mike Albo
,
Matthew-Lee Erlbach
,
Colleen Werthman
n and
Michael Cyril Creighton
, New Yorker cartoonist Joe Dator and musicians
Stephen Trask
, Mark Eitzel, Dane Terry,
David Clement
and Hamm Samwich.
It's a cardinal rule of writing, an art form in which editing is Pope. In order to get that play, novel, story or song into fighting shape, a writer must be willing to cut out material that feels like the child of their soul, but just doesn't quite fit the piece... in writerspeak, we say- "Kill Your Darlings." Sometimes these precious soul children resurface in other pieces, but often they pile up on the desktop, never to find a home... until now. Come see New York's hottest writers, artists and performers resurrect their favorite dead darlings LIVE ON STAGE... in the perfect spot for a resurrection- A CHURCH! The show is hosted by writer-performer and female drag queen Amanda Duarte (co-writer of the "Hurt Locker: The Musical" faux-bill for Hedwig and the Angry Inch, Internet Feminist, downtown comedy and storytelling regular).