Mike Albo News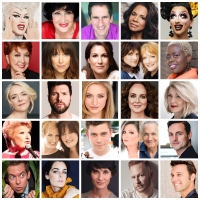 Audra McDonald, Chita Rivera, Stephanie J. Block & More Announced for P-Town Art House Summer 2022
by Chloe Rabinowitz - Mar 2, 2022
Mark Cortale, Producing Artistic Director of Provincetown's Art House Theatre, has announced his largest and most ambitious lineup of music and comedy superstars for this summer's 2022 season.
Comedians and Storytellers From Comedy Central and Peacock Come to Bucks County Playhouse
by Stephi Wild - Feb 11, 2022
Albo and Almonte's show continues the Playhouse's tradition of storytelling events which was established in 2017 with the arrival of Michaela Murphy as Bucks County Playhouse's Director of Education.
Bucks County Playhouse Presents PLAYHOUSE LIVE Featuring Julie Halston and More
by Chloe Rabinowitz - Apr 14, 2020
While in-person live performances are waiting in the wings, Bucks County Playhouse is presenting Playhouse Live! -- the free live-streaming variety show on Sundays at 7 p.m. This week, Sunday April 19, the Playhouse will feature its popular story-telling series, 'Word of Mouth' hosted by renowned storyteller, Michaela Murphy, and more.
The Skivvies and More Are Heading to Joe's Pub in February
by Chloe Rabinowitz - Jan 29, 2020
February is coming in HOT at Joe's Pub!
Toshi Regon, Catherine Cohen, The Skivvies and More This Week at Joe's Pub
by Chloe Rabinowitz - Jan 22, 2020
As January winds to an end, the party still rages on at Joe's Pub!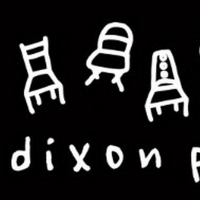 Dixon Place Has Announced its 2020 Season
by Chloe Rabinowitz - Jan 2, 2020
Dixon Place has announced their 2020 season, featuring nine commissioned original productions and four puppetry productions, including Concrete Temple Theatre, Sara Juli, Eszter Balint & Stew, Shayna Strype, Rachel Klein, Nora Burns, Marga Gomez, Maria Camia, Andy Manjuck, Dorothy James and Arif Silverman.
Bridget Everett, Joey Arias, Julia Sweeney And More Come To Joe's Pub, 10/24-11/2
by A.A. Cristi - Oct 23, 2019
Check out what Joe's Pub has on tap for the next few weeks.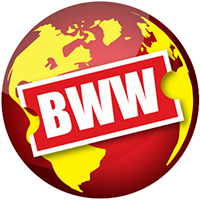 Cathy Weis Projects Announces Fall 2019 Season Of Sundays On Broadway
by A.A. Cristi - Sep 5, 2019
Cathy Weis Projects announces the fall 2019 season of Sundays on Broadway, an intimate series of performances, film screenings, readings, and discussions on Sunday evenings at WeisAcres. The fall season is curated by Cathy Weis and guest curators Emily Climer, Joanna Kotze, Wendy Perron, and Adrienne Truscott. All events begin at 6pm. $10 suggested donation at the door. WeisAcres is located at 537 Broadway, #3 (between Prince and Spring Streets), in Manhattan.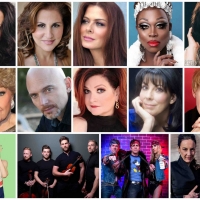 Provincetown Art House Season Announces Star-Studded Lineup
by Stephi Wild - Jul 29, 2019
As summer's latest heat wave breaks, a surge of star-power will amp-up the footlights inside Provincetown's (air conditioned!) Art House and Town Hall theaters for Producer Mark Cortale in August & September. For Tickets and information, visit www.ptownarthouse.com or call 800-838-3006.

Provincetown Theater Celebrates Stonewall 50 In 4-STAR SOLO SHOW FESTIVAL
by Stephi Wild - May 13, 2019
In a celebration of Pride Month's 50th anniversary of the Stonewall Riots, the 2nd annual 4-Star Solo Show Festival at the Provincetown Theater will feature four star-turn performances that give depth, diversity, and dazzling theatricality to the collective narrative of queer lives since birth of the modern LGBTQ civil rights movement.