DLDF Will Raise Censorship Awareness with BANNED TOGETHER Concerts Across the US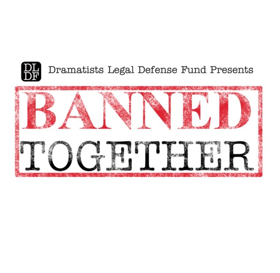 On September 24, Joe's Pub will present Banned Together: A Censorship Cabaret- a celebration of songs and scenes from shows that have been censored or challenged on America's stages, created to raise awareness around issues of censorship and free expression in the Theater. The event will feature performances of featured selections from CABARET, CHICAGO, 3C, RENT, INDECENT, and ANGELS IN AMERICA, among other notable works, with contextual commentary by writers John Weidman and JT Rogers.
In 2018, Banned Together will be performed during Banned Books Week, September 23 - 29, in fifteen cities across the United States, including Chicago, LA, Atlanta, Boston and more. Click here for a full list of cities.
The Dramatists Guild created the Dramatists Legal Defense Fund to advocate and to educate, and to provide the public with a new resource in defense of the First Amendment and on behalf of a robust public domain. In light of dwindling public funding for the arts, the DLDF advocates not only for writers, but for theaters and other theater artists (as well as audiences, schools, students, and the culture at large), all of whom are confronting censorship and other related issues of public import, including the diminishment of the public domain. The DLDF can also aid indigent artists who cannot defend themselves. This aid and advocacy may take the form of letters, articles, and lectures in public fora, intervention in litigation through amicus briefs and expert testimony, or finding affordable representation for those caught up in these disputes.
For additional information about the DLDF, visit: https://www.dldf.org