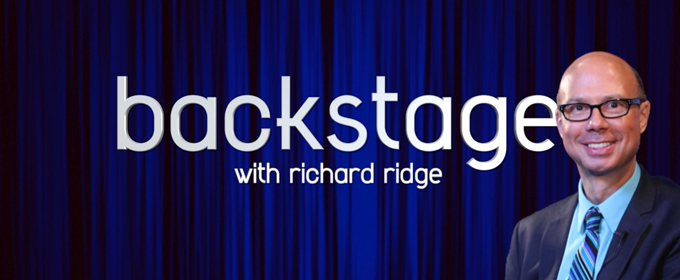 Click Here for More Articles on BACKSTAGE WITH RICHARD RIDGE
Backstage with Richard Ridge: Not Your Average Joe Pitt- Lee Pace Talks ANGELS IN AMERICA and More!
"I wish I could say that it's fun but it's not. It's painful and it's complicated."
Lee Pace has ruled Middle Earth, wandered the galaxy, and now he's come back home to Broadway. The star of stage and screen returns this season in the critically acclaimed revival of Angels in America, and he's not taking it lightly. Watch below as he chats with BroadwayWorld's Richard Ridge about the challenges of performing such heavy subject matter, how he gets through a two show day, and so much more!
Pace was last seen on Broadway in Larry Kramer's seminal, Tony Award-winning play, The Normal Heart. He starred in the Off-Broadway production Small Tragedy, which garnered him an Outstanding Actor Lucille Lortel Award nomination, as well as in the two-character play Guardians for which he was also nominated for a Lucille LortelAward. As a member of Group 30 in Juilliard's Drama Division, Pace starred in multiple school productions of Romeo & Juliet, Richard II and Julius Caesar. On screen, he was most recently seen in the box office blockbuster, Guardians of the Galaxy as the intergalactic villain Ronan the Accuser, and in Peter Jackson's The Hobbit trilogy as the Elf King Thranduil.
On the small screen, Pace is most notable for his starring role in Bryan Fuller's award-winning and critically-acclaimed series Pushing Daisies, for which he was nominated for a Golden Globe and Emmy Award in the category of Outstanding Lead Actor. Pace has just wrapped the fourth and final season of AMC's Halt and Catch Fire.
Related Articles
Richard Ridge fell in love with the theatre at the age of five when he went through his parents record cabinet and stumbled upon their (read more...)