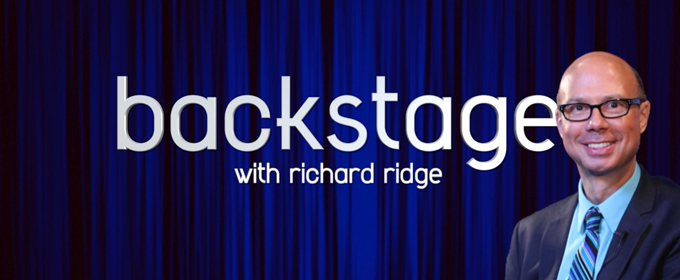 Click Here for More Articles on BACKSTAGE WITH RICHARD RIDGE
BWW TV Exclusive: Backstage with Richard Ridge - SAG Foundation Conversations Series with Jim Parsons!
Screen Actors Guild Foundation and Broadway World have partnered for an inaugural filmed Conversations Q&A series to recognize and celebrate the vibrant theatre community in New York City and the union actors who aspire to have a career on the stage and screen. The most recent event was a two hour career conversation with Jim Parsons moderated by Broadway World's own Richard Ridge, and you can check out highlights from the discussion below!
Two-time Emmy winner, Golden Globe Award winner and SAG Nominee, Jim Parsons continues to bring a winning combination of indelible charm, charisma and comedic timing to his roles on screen and on stage, establishing himself as one of Hollywood's leading men. Now in the sixth season, Jim Parsons is best known for his role as Sheldon Cooper in CBS' "The Big Bang Theory."
Next up, Parsons will co-star opposite Taylor Kitsch, Julia Roberts, Mark Ruffalo and Matt Bomer in "The Normal Heart", HBO's original movie adaptation of the Tony-winning Larry Kramer play, which is being written by Kramer and directed by Ryan Murphy. The project tells the story of the onset of the HIV-AIDS crisis in New York City in the early 1980s. Parsons plays gay activist Tommy Boatwright, reprising his role from the 2011 Broadway revival. Production will begin in early 2013 in New York for a 2014 debut.
In addition, Parsons, though a partnership with Radical Media, will develop and executive produce a TV Series based on the YouTube program 'Prodigies.' The series, featured on Radical Media's THNKR channel, will follow exceptionally gifted young people as they navigate lives where their talents and abilities offer them limitless opportunities -- sometimes at the expense of just being a kid.
Parsons was most recently seen, in the summer of 2012, in the first Broadway revival of Mary Chase's Pulitzer Prize winning play "Harvey," in the role of Elwood Dowd, the genial eccentric who claims to see a six-foot-tall white rabbit Harvey. The production ran with limited engagement at the famous Studio 54 in New York City.