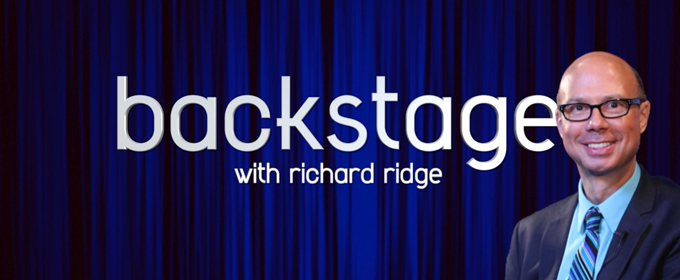 Click Here for More Articles on BACKSTAGE WITH RICHARD RIDGE
BWW TV Exclusive: BACKSTAGE WITH RICHARD RIDGE- PIPPIN's New 'Berthe', Lucie Arnaz!
Welcome to BWW's exclusive talk show, BACKSTAGE WITH Richard Ridge. Follow Richard as he visits the theater's best and brightest in their dressing rooms, on their stages and favorite hang outs to talk about their lives, careers and all of the things you don't know, but want to know. In the special interview below, Richard welcomes stage and screen star Lucie Arnaz, who just returned to Broadway as 'Berthe' in PIPPIN. Watch as they discuss creating the role on tour, chat about growing up in a famous family, reminisce about her past stage roles and so much more. Check out the full interview below!
Arnaz has had a diversified career spanning over 45 years in show business and it all began with a recurring role on TV's "The Lucy Show," opposite her mother, Lucille Ball. She has appeared on the New York stage in They're Playing Our Song (Theatre World, LA Drama Critics and Outer Critics Circle Awards), Lost in Yonkers, Dirty Rotten Scoundrels and Grace and Glorie; in the London premiere of The Witches Of Eastwick; in the Coconut Grove Playhouse premieres of Once Removed and A Picasso; in national tours of Seesaw, Whose Life Is It Anyway?,Social Security and My One And Only (Sarah Siddons Award); and in regional theatre productions of Wonderful Town, Master Class, Cabaret, The Guardsman, Annie Get Your Gun, I Do! I Do!, Educating Rita, Vanities, and Mack And Mabel, to name just a few. Her TV credits include "The Lucie Arnaz Show," "Sons And Daughters," "The Black Dahlia," "The Mating Season," "Who Gets The Friends?," "Washington Mistress," "Death Scream" and six seasons of Here's Lucy. Her film credits include The Jazz Singer (Golden Globe Nomination), Down To You, Second Thoughts, Billy Jack Goes To Washington, The Pack, Wild Seven and she lent her voice to the animated fantasy about the NY Yankees, Henry And Me.