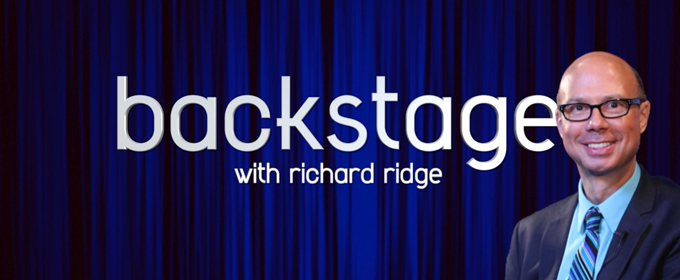 Click Here for More Articles on BACKSTAGE WITH RICHARD RIDGE
BWW TV EXCLUSIVE: BACKSTAGE WITH RICHARD RIDGE - Jesse Eisenberg, Justin Bartha & More on ASUNCION, Friendship and Blockbusters
Welcome to BroadwayWorld's first-ever talk show, BACKSTAGE WITH Richard Ridge. Follow Richard as he visits the theater's best and brightest in their dressing rooms, on their stages and favorite hang outs to talk about their lives, careers and all of the things you don't know, but want to know.
Previous guests include Spidey lovebirds Reeve Carney and Jennifer Damiano, UK's First Lady of musical Theatre, Elaine Paige, Spring Awakening alum and GLEE favorite Jonathan Groff, Follies star Jan Maxwell, Godspell's "Jesus", Hunter Parrish, movie musical mavericks Craig Zadan and Neil Meron, and 'That Girl" Marlo Thomas.
Today, Richard brings you onstage at the Cherry Lane Theatre, where he caught up with ASUNCION scribe and star Jesse Eisenberg (Academy Award-nominee for The Social Network) and his co-stars Justin Bartha (The Hangover) Camille Mana and Remy Auberjonois. Click below for a candid talk with the group on building ASUNCION, being working actors and why 2013 might take them all to the Philippines.
Presented by Rattlestick Playwrights Theater, ASUNCION is now playing at the Cherry Lane Theatre through December 18, extended by popular demand from its original November 27 closing. Kip Fagan directs.
In ASUNCION, Edgar and Vinny are not racist. In fact, Edgar maintains a blog condemning American imperialism and Vinny is three-quarters into a PhD in Black Studies. When a young Filipina woman named Asuncion becomes their new roommate, the pair have a perfect opportunity to demonstrate how open minded they truly are. This hilarious and heartbreaking new play explores the complicated ways we exploit culture and politics for our own needs.
For tickets and more information, visit www.cherrylanetheatre.org.