BWW Review: Horton Foote's THE TRAVELING LADY Arrives At The Cherry Lane
As America's great playwrights go, Horton Foote, who passed on in 2009, just shy of his 93rd birthday, was perhaps the most understated of them all. In a prolific career that involved golden age television dramas, Academy Award winning screenplays and dozens of stage works, his favorite source of inspiration was the relatives and neighbors he observed growing up in the quiet comfort of East Texas.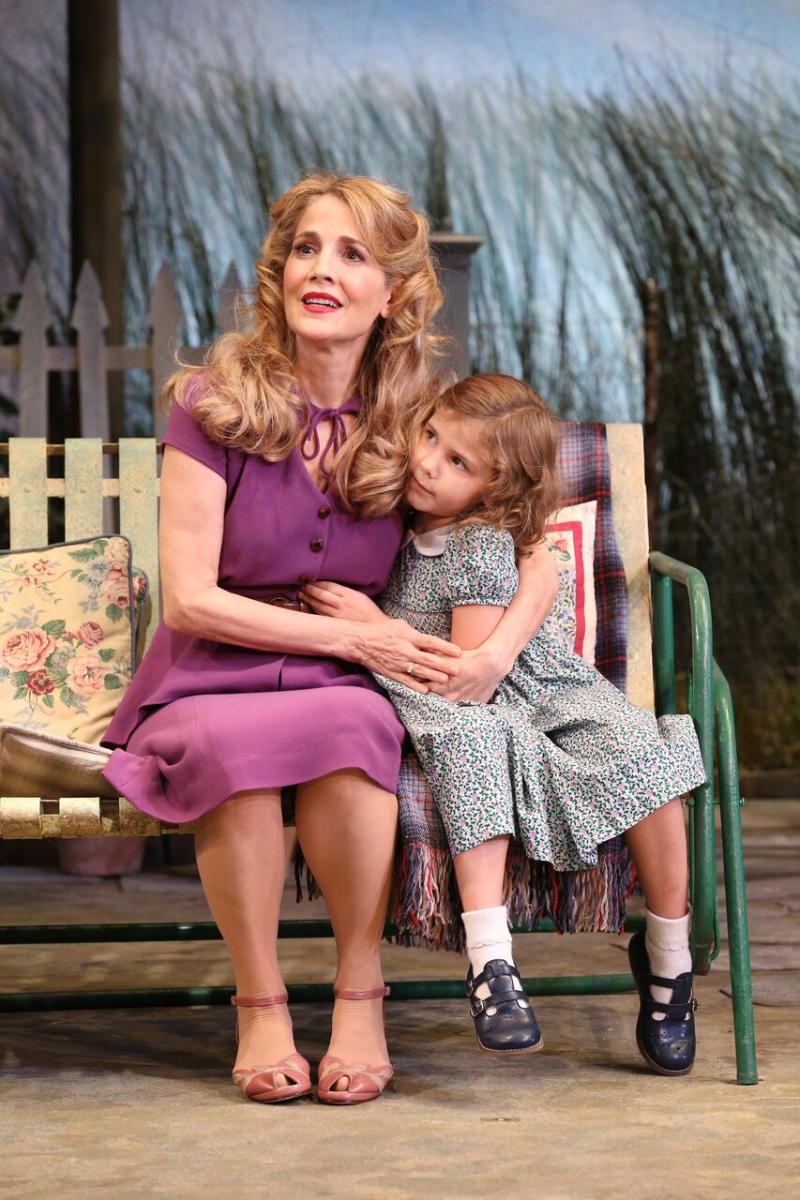 THE TRAVELING LADY premiered on Broadway in 1954, and though the run was short, its star, Kim Stanley, repeated her performance twice on live television broadcasts. The three act play was shaved down an intermissionless hour and forty-five minutes for a 2004 mounting, and that version is the recipient of a warm and sensitive production mounted by Austin Pendleton at the Cherry Lane.
As with many of Foote's plays, The Traveling Lady is set in the fictional town of Harrison, Texas. All the action takes place in the back yard of the hospitable Clara Breedlove (Angelina Fiordellisi), a cozy spot across from the town's cemetery, where locals spend the hours sitting and chatting.
Among them are the somewhat scattered Mrs. Mavis (Lynn Cohen), her overly-protective daughter Sitter (Karen Ziemba), Clara's strong and gentle widowed son Slim (Larry Bull), and the sage Judge Robedaux (George Morfogen).
The traveler in question is Georgette Thomas (Jean Lichty), who arrives in Harrison with her young daughter Margaret Rose (Korinne Tetlow). It's been six years since Georgette has seen her husband, a musician named Henry (PJ Sosko), who was incarcerated six months after their wedding for an alcohol-infused act of violence.
Now that he's been released, Georgette is expecting the three of them to start new lives together, but there are things about her husband the town folks know of that are still a secret to her. Coincidentally, she's arrived on the day of the funeral of the abusive woman who raised her husband.
By the play's end, there's the suggestion that Georgette may indeed be embarking on a new life, but not the one she expected.
As is typical with Foote, the gentle philosophical tone of the play rises above the story. In this case, the desire for stability in life takes precedence, as the strong ensemble embraces the flavorful dialogue full of gossip and humor.