BWW Exclusive: Roslyn Kind Talks 'It's Been A While' at 54 Below
There's strong buzz for Roslyn Kind's debut this Sunday night, April 6th, at 7pm at 54 Below. She is also playing the famed venue on April 20th at 9:30 pm and she is near sell-out.
Of course, we all know that she is Barbra Streisand's half-sister and recently got the opportunity to tour with Barbra and her nephew Jason, as well IL VOLO and Chris Botti in the U.S. and Europe, respectively.
The timing is great, as the "teaser" of seeing her in Barbra's stunning BACK TO BROOKLYN Live Concert Tour made people want to see more of her, and after 20 years, she is finally returning to the New York club scene.
Back when Roz began her career, she was signed to RCA Records and put out two albums that were very much a product of their time. They were titled, "Give Me You" and "This Is Roslyn Kind." The song selections were also very indicative of the periods in which they were recorded. It was an attempt to make her hip and vital to the times, rather than rely on music that has proven strong through the ages.
Ms. Kind plans on facing this head-on, with some selections in the evening's programs, harkening back to the heyday of night clubs when she played places like The Persian Room, The Playboy Club, The Supper Club, The Grand Finale, etc. At 54 Below, she is led by the incredibly talented musical director, Alex Rybeck, and crackerjack director, Richard Jay-Alexander, who has helped her assemble the evening.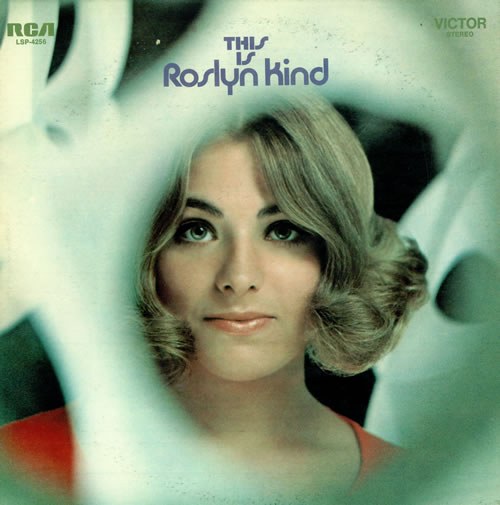 Rozzie was kind enough to join us in New York, in January, for our BroadwayWorld Visits Oz benefit, opening the show and helping us to raise money for Broadway Cares /Equity Fights AIDS. BroadwayWorld Editor-In-Chief, Rob Diamond says, "That's when the buzz started."
Roslyn Kind told us, "New York is IT, when it comes to live performing, ... so I'd be crazy not to do this. It's very exciting and I'm really looking forward to doing this new show with Alex and Richard Jay. I went to 54 Below for the first time recently and thought it was a beautiful room, with great lights and sound. I also loved the audiences and management has been lovely to me. So ... here we go!"
Get Tickets Now
It's Been A While
April 6 & 20, 2014
Cover charge: $35 - $45
Cover Charge Additional $5 At Door
Food & Beverage Minimum $25
*Tickets on the day of performance after 4:00 are only available by calling 646.476.3551.
Photo credit: Richard Laeton