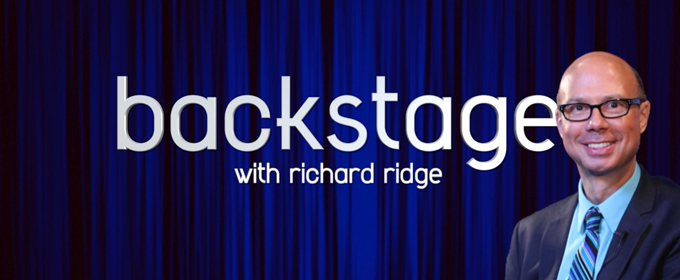 Click Here for More Articles on BACKSTAGE WITH RICHARD RIDGE
BWW Exclusive: Nicholas Podany & Bubba Weiler on Making Broadway Magic in HARRY POTTER AND THE CURSED CHILD
In Part 1, we meet Broadway's new Albus and Scorpius!
Year Two has officially begun at Harry Potter and the Cursed Child, and that means that a brand new class of witches and wizards has begun a magical journey at Hogwarts (or the Lyric Theatre). Two of the show's 27 new cast members are Nicholas Podany and Bubba Weiler, who play Albus Severus Potter and Scorpius Malfoy respectively.
Both of the young actors immediately knew that going into the show together would help them to get into character. "It's so important for an Albus and Scorpius to develop a relationship together," said Weiler. "We were totally in the same boat the whole time. This dynamic is so important to both of our performances, it's everything."
And their journey from audition to stage was a long one. "It was three months of rehearsal," explained Podany. "We were super fortunate that we also got to work in the theatre on the year one cast's off days, so we got to go into the theatre and actually work with all the props we were going to be using in the show which was so nice to have."
Both of the young actors have a special relationship with the Potter books and films, and that makes this experience all the more special. "I would wait outside for the midnight book premieres in full robes, now I go out and seeing these kids that are eight, 10, 12 and they have one of the two of our's wands, sometimes both. You can just tell in some cases, magic is so real for them in that moment. They have just watched real magic happen onstage. They read about it, saw it in movies and now they just watched it happen and it's so exciting," says Podany.
Weiler agrees: "One of the greatest gifts of getting to do this play and be apart of the Harry Potter world is that it's the kindest, warmest audience you could ever ask for. They are so supportive, they're so open and ready to see what they're about to see and it's just a joy to get to perform for all these audiences."
In Part 1 of our exclusive interview, they tell us even more about how they landed two of the most coveted roles how Broadway, how they tackle the movement behind the magic, and so much more! Check back tomorrow to watch as we get to know the new Harry, Ron and Hermione- James Snyder, Matt Mueller, and Jenny Jules!
Related Articles
Richard Ridge fell in love with the theatre at the age of five when he went through his parents record cabinet and stumbled upon their (read more...)