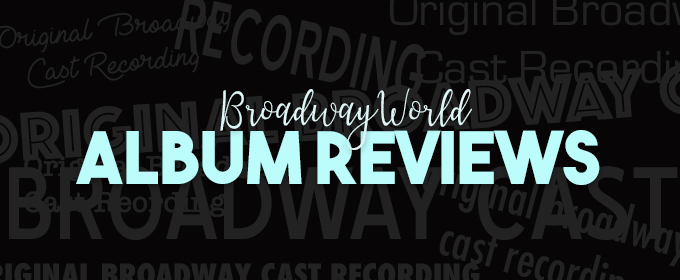 Click Here for More Articles on BroadwayWorld Album Reviews
BWW Album Review: DEAR EVAN HANSEN (Original Broadway Cast Recording) [Deluxe Album] Glitters with Solid Performances
Today, Atlantic Records digitally dropped Dear Evan Hansen (Original Broadway Cast Recording) [Deluxe Album]. This version of the lauded and critically acclaimed cast album offers four songs cut from the show, an acoustic version of "Disappear," and a Katy Perry cover of "Waving Through A Window." Five of these six newly released recordings are sure to appeal to everyone from fans of the musical genre to diehard Dear Evan Hansen fans, while one is sure to line some pockets.
Taylor Trensch, Broadway's current Evan Hansen, gets a well-deserved moment of recording studio glory as he sings the cut Evan solo "Obvious." Ultimately this sweet melody with rich, expressive lyrics was replaced with "If I Could Tell Her," and Trensch plumbs the depths of the romance written into the song with his vocal line. His vocals are sumptuous and tinged with all the adoration necessary to convey Evan's feelings for Zoe, and his work pairs perfectly with the stripped-down, demo feel created by the skillfully played and brightly hued music pouring from Alex Lacamoire's piano and Dillon Kondor's guitars.
Broadway's current Zoe, Mallory Bechtel, pristinely performs the cut song "Hiding in Your Hands" with delicate nuance, crafting a heartfelt and beautiful moment. The poppy number, using an upbeat melody to hide the pain Zoe feels living at home, was replaced with "Requiem," which delves deeper into Zoe and Connor's relationship and focuses less on her putting a perfect façade forward while suffering in the background. The ukulele, Wurlitzer, glockenspiel, and whistling really make the song sound foreign on the album while also making it extremely refreshing and fun to hear.
Featuring the Broadway cast of Dear Evan Hansen from August 2018, the next song is "Part of Me," which is the pre-cursor to the current Act I finale, "You Will Be Found." This song is decidedly darker than "You Will Be Found," and would have fit in a more cynical version of the show. It doesn't offer the glorious uplifting feeling of "You Will Be Found," but it does have some of that song's DNA, making it feel familiar despite being new. The performances on the song are powerful and convey lots of emotion. Even with the masterful pop build and march-like drums orchestrated in, the song is a deliciously depressing number, fraught with tension. This is especially true when you hear Evan almost speak his truth to Zoe, but he withholds it because she says he makes her feel closer to Connor.
"In the Bedroom Down the Hall," which was cut and its pieces seemingly spread throughout the show, is the one cut song that I've heard from Dear Evan Hansen that makes me so sad for it not making the show. I'm dumbfounded that "To Break in a Glove" made the final version over this tune. The stunning performances from Rachel Bay Jones and Jennifer Laura Thompson on this sublime song are simply breathtaking. This is easily one of the best compositions ever written by Benj Pasek and Justin Paul. I don't know where you could drop this song in the show as it currently stands, but this sumptuous performance demands to be heard and loved.
The acoustic rendition of "Disappear" is sung with resplendent effervescent energy by Trensch and Alex Boniello, Broadway's current Connor. With such great songs already on the track list, I feel like this powerful duet from the musical doesn't always get the recognition it deserves. In this pared-down presentation, you can't help but marvel at the dazzling heart of this composition. And, then there's the Katy Perry cover of "Waving Through A Window," which is passable and will possibly widen the audience for the show. However, I can't help but feel that Owl City did it before her and better than her.
To stream and purchase Atlantic Record's Dear Evan Hansen (Original Broadway Cast Recording) [Deluxe Album] please visit, https://atlantic.lnk.to/DEHDeluxeID. Physical copies are forthcoming.
Related Articles