BROADWAY UNLOCKED Announces Updated Performance Lineup For The #giveback Concert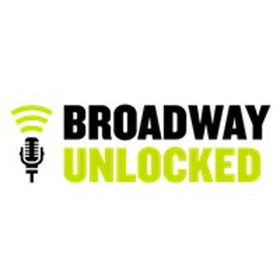 Broadway Unlocked founder Jessica Ryan announced today that the performance lineup for the sixth annual #giveback concert slated for Sunday, May 13 at 7.30pm at WNYC's The Greene Space (44 Charlton Street) has been updated. Along with producers Kelly Weaver and Mike Borges, Broadway Unlocked is bringing Broadway favorites together to perform and raise funds for the Crime Victims Treatment Center, a not-for-profit organization committed to helping people heal from violent crime. The live concert is directed by Nathan Tysen (Tuck Everlasting, Amelie).
The updated lineup includes music from Tom Kitt (Next to Normal, Freaky Friday) & Nathan Tysen, Shaina Taub (As You Like It, Twelfth Night), Kait Kerrigan & Brian Lowdermilk (The Mad Ones), Georgia Stitt (Snow Child, Samantha Spade, Ace Detective), Marcy Heisler & Zina Goldrich (Ever After, Dear Edwina), Joey Contreras (Ring Around, Forget Me Not), Adam Gwon (Ordinary Days, String), Michael Kooman & Christopher Dimond (Vampirina, Romantics Anonymous), Bobby Cronin (Mary & Max, 'Til Death Do Us Part) and Selda Sahin & Derek Gregor (Grind), with performances from Casey Cott ("Riverdale," All the Little Things We Kill), Barrett Wilbert Weed (Mean Girls, Heathers), Chris Weaver ("The Voice"), Jordan Donica (Hamilton, My Fair Lady), Darius deHaas (Rent, Dreamgirls), Christina Sajous (Spider-Man: Turn off the Dark, American Idiot), Colton Ryan (Dear Evan Hansen, "Homeland"), Sean Green, Jr. (Hamilton, A Wall Apart), Christina Maxwell (Chasing Rainbows), Morgan Reilly (The Duplex, Rockwood Music Hall), Charissa Hogeland ("Jesus Christ Superstar Live," Heathers), and Pretty Sad White Girls. The band includes drummer Luke McGinnis (founder of Apartment Sessions), bassist Adam Neely (YouTube's "Gig Vlog"), cellist Jacob Yates (Wicked, Les Miserables), and violinist Brian Russell Carey (Red Roses, Green Gold; A Christmas Carol). The lineup is subject to change.
The show will close with a special performance from The Yard, a Chicago-based professional youth driven theatre company that seeks to tell stories that explore, challenge, and give voice to the issues confronting our young people today. They will appear with Darius de Haas, and the #giveback choir featuring Nathan Tysen, Jermaine Blackwell, Jessica Ryan, Ryan Andrews, Carl Thomas Kyle Glenn, Sean Doherty, Sam Disney, Sarah McGowan, Christina Sajous, Michael Wysong, Carly Hayes, Melissa Rose Hirsch and Bridgette Karl.
General admission tickets are $120, VIP tickets are $250, and tickets are available online at BroadwayUnlocked.Ticketspice.com. Doors open at 6pm. For more information, including where to watch the concert online, visit bit.ly/givebackconcert.
Broadway Unlocked's the #giveback concert is presented by SongSpace and Broadway Cares/Equity Fights AIDS, with additional support from Select Black Card. Please note the lineup is subject to change.
In conjunction with the #giveback concert, Broadway Unlocked has multiple digital events, including:
Sundays, 10:30am EST / FB Live / #BUBreakdown
A weekly panel news show giving artists a voice in the national news narrative. In the three weeks leading up to the concert, we'll be exploring the explosive cultural events of 2018, including the #MeToo movement, gun violence and more. Hosted by Carl Thomas Kyle Glenn.
May 1-May 13th, Facebook / Crowdfunding Campaign
The Broadway Unlocked team will be working to raise $20,000 for CVTC through a team-based crowdfunding campaign utilizing Facebook's donation platform.
May 1-May 13th, Facebook & YouTube / Road to the #giveback weekly vlog
Jermaine & Jessica, co-hosts of the #giveback concert, are joined by the performers and writers in a weekly vlog leading up to the concert.
May 7-11th, Facebook & YouTube / MuseMatch TV
In a collaboration with MuseMatch and its creator, Bill Coyne, Broadway Unlocked is producing a 5-episode digital series of the successful live concert that pairs up and coming writers and performers together for a musical theatre blind date. We're following each group as they explore what it means to #raiseyourvoice as an artist and create something beautiful from the results.
Writers & Performers include: Amanda D'Archangelis & Sami Horneff, Christina Sajous, Jeff Daye, Melissa Rose Hirsch, Rona Siddiqui, Karl Josef Co, Trevor Bachman, Vuyo Sotashe, Michael Wysong, and Mike Masters.
In honor of Sexual Assault Awareness Month and the #giveback concert, through April & May all videos on the Broadway Unlocked YouTube channel will feature a donation button for Crime Victims Treatment Center.