Alexandra Siladi Brings A Powerful Tale Of Two Sides to Planet Connections Theatre Festivity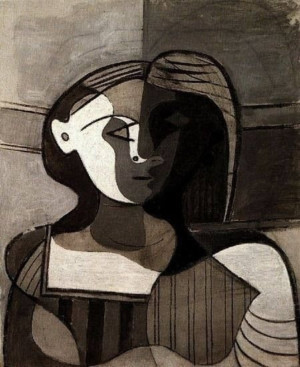 Alexandra Siladi weaves a powerful tale concerning a grieving woman at an impasse in Two Sides, part of the 10th anniversary season of Planet Connections Theatre Festivity at the Theaters of the Clemente 107 Suffolk Street, New York City (btw Rivington & Delancey) running Friday 7/13 @7:30pm-9:00pm; Sunday 7/15 @11:45am-1:00pm; Tuesday 7/17 @9:30pm-11pm; Tuesday 7/24 @5:30pm-7:00pm; Saturday 7/28 @9:15pm-10:45pm; Sunday 7/29 @9:30pm-11pm. Ms. Siladi directs the production as well.
Set in New York City in 1999, the end of the millennium and the loss of her mother forces Mimi, a young woman, to examine her life and purpose. Her reawakening puts her on a journey involving a dangerous love triangle. "Two Sides" and its modern noir setting offers up the question... can two sides ever tell the whole story? Award-winning director Alexandra Siladi and Black Lodge Theater have a long and storied history in the arts. "Two Sides" epitomizes their canon of character-driven works.
Tickets and further info: planetconnections.org/
This summer, Planet Connections Theatre Festivity (PCTF), the brainchild of arts professional Glory Kadigan, turns 10 years old. In that decade, PCTF has successfully changed the landscape of the theatre festival and all of New York independent theatre. The multi-award-winning theatre festival will celebrate in a big way by premiering more than 50 timely and topical plays and musicals written by the next generation of playwrights. Each play contains a powerful message serving as a parable of various world themes.
The Tenth Planet: Planet Connections Theatre Festivity will run fromJuly 9 through August 5, 2018 at The Clemente, 107 Suffolk Street, NYC.www.planetconnections.org. Artists presenting works from all across America, including Denver, Los Angeles, New Orleans, Providence and New York City; and from all over the planet, including Japan, Yugoslavia, Russia, Peru, France, Belarus, & Haiti are part of this years festivity.
A defining facet of PCTF is its truly tangible connection to the world. Each artist within each season uses their work to shed light on causes that matter and inspire audiences to get involved. PCTF's artists raise awareness - and funds - for a charity of their own selection. Furthering its message, PCTF is the country's first eco-friendly arts festivity, providing green marketing and promotional materials and supporting sustainable design production practice
Related Articles
More Hot Stories For You