Actors' Equity Announces New Harassment Prevention Committee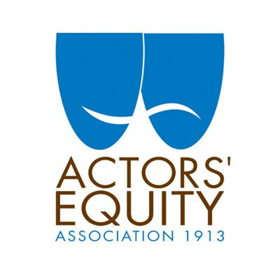 Actors' Equity Association, the national labor union representing more than 51,000 actors and stage managers, has announced that Equity's National Council has approved the formation of a new committee, chaired by Equity President Kate Shindle and dedicated to preventing sexual harassment and workplace hostility in the theatre.
"Our employers have an obligation under federal law to ensure that everyone can go to work without the fear that they will be harassed," said Kate Shindle, President of Actors' Equity. "We Take That obligation very seriously, and this new committee will endeavor to make sure that every Equity workplace is free from harassment and bullying."
The new committee will help the organization develop additional forward-looking strategies to eradicate harassment and bullying in the theatre.
Actors' Equity increased efforts to prevent harassment and bullying in 2016, when its National Council passed a resolution affirming a commitment to more actively pursue harassment claims. That same year, Equity partnered with the Actors Fund to develop a training program to help Equity staff respond to members who had questions or complaints about harassment.
Since then, Equity has requested that all Equity employers provide a copy of their own harassment policies to the union, as well as make those policies available to Equity members at the first rehearsal and throughout their employment under an Equity contract. Equity now has hundreds of policies on file as a resource for members, and staff are following up with employers who have not yet sent a policy.
In December, Equity held a national meeting to help empower members with more information on how we can all work to eliminate harassment in the theatre. Video of that meeting, along with supplemental information, is posted on the union's members-only website. Equity participated in a similar community conversation in California, and will join a panel discussion for stage managers in June to discuss the unique challenges faced by stage managers regarding harassment prevention.
In February, Actors' Equity Executive Director Mary McColl published a column in Variety advocating for employers who are looking to reduce harassment and bullying to focus on hiring more qualified women and diverse candidates into leadership positions.
Equity has provided sensitivity training throughout the association, and recently adopted a Code of Conduct-for elected officials and rank-and-file members-that is read aloud at all of its activities, events and meetings. The union has also offered training to Equity's own employees on their right to a harassment-free workplace.
Actors' Equity Association, founded in 1913, is the U.S. labor union that represents more than 51,000 professional actors and stage managers. Equity endeavors to advance the careers of its Members by negotiating wages, improving working conditions and providing a wide range of benefits (health and pension included). Member: AFL-CIO, FIA. www.actorsequity.org #EquityWorks