Photo Flash: The Famous KINKY BOOTS Themselves Strut Into Wolverhampton Ahead of October Opening
The famous red heels from hit musical KINKY BOOTS strutted straight from the Land Of Lola to Wolverhampton ahead of opening night in October.
KINKY BOOTS, the winner of every major Best Musical award, visits Wolverhampton Grand Theatre from 16 - 27 October 2018 whilst continuing to run in the West End, on Broadway and with productions around the world.
Award-winning Callum Francis will play Lola, Paula Lane, known for her role as Kylie Platt in Coronation Street, will play Lauren and Joel Harper-Jackson will play Charlie.
Another star of the show is the boots themselves and they were spotted in lots of locations all over Wolverhampton this month, including the Wolverhampton Boot Factory - less than half a mile from the Grand Theatre.
The Wolverhampton boot and shoe manufacturing company was originally founded in 1850 by James Baker. The business started out producing industrial footwear, but later moved to the production of ladies' and gentlemen's' boots and shoes.
Just like in the KINKY BOOTS story where Charlie Price inherits his father's Northampton shoe factory, on James Baker's death, the Wolverhampton business 'Baker's Boot Factory' passed down to his two sons, T. G and W. P. Baker. The building is now home to the LearnPlay Foundation.
Lola's Kinky Boots also toured to the Express & Star offices, Debenhams - Mander Centre, Royston Blythe Salon, Blooms Menswear, Oldies Unlimited Rare Records Shop, Timpsons, The Hungry Bistro, Natty Antiques, Wolverhampton Market, Light House Cinema & Media Centre, Molineux Stadium and Carvers Building Supplies.
Press & PR Manager at the Grand Theatre, Scott Bird said; "the Wolverhampton Boot Factory was a really exciting find. Whilst boot production ended in the 1970s, the building still looks incredibly like the Price & Son factory in the musical today. It has been wonderful to uncover a history to Wolverhampton that is so closely matched to Northampton's where the Kinky Boots story is set. We've painted the town red and Wolverhampton can't wait to welcome the show here in October!"
Joining Callum Francis, Joel Harper-Jackson and Paula Lane, the KINKY BOOTS cast is completed by Demitri Lampra (Don), Adam Price (George) Helen Ternent (Nicola) who will be accompanied by Charlie Allen, Nicola Avino, Lizzie Bea, Joshua St Clair, Connor Collins, Daniel Conway, Shaun Dalton, John Dempsey, Niki Evans, Mary Fox, Scarlet Gabriel, Damon Gould, George Grayson, Portia Harry, Joshua Lovell, Jacob McIntosh, Chileshe Mondelle, Alfie Parker, Fred Smiley, Toyan Thomas-Browne, Andy Watkins and Jason Winter.
KINKY BOOTS at the Adelphi Theatre has become a favourite with UK theatregoers having won three Olivier Awards for Best New Musical, Best Costume Design and Best Actor in a Musical for Matt Henry who played Lola. KINKY BOOTS also won the London Evening Standard BBC Radio 2 Audience Award for Best Musical as well as three WhatsOnStage Awards for Best New Musical, Best Actor in a Musical and Best Choreography.
With a book by Broadway legend and four-time Tony® Award-winner Harvey Fierstein (La Cage aux Folles), and songs by Grammy® and Tony® winning pop iconCyndi Lauper, this joyous musical celebration is about the friendships we discover, and the belief that you can change the world when you change your mind.
Inspired by true events, KINKY BOOTS takes you from a gentlemen's shoe factory in Northampton to the glamorous catwalks of Milan. Charlie Price is struggling to live up to his father's expectations and continue the family business of Price & Son. With the factory's future hanging in the balance, help arrives in the unlikely but spectacular form of Lola, a fabulous performer in need of some sturdy new stilettos.
With direction and choreography by two-time Tony® Award-winner Jerry Mitchell (Legally Blonde, Hairspray), KINKY BOOTS is the winner of every major Best Musical award including three Olivier Awards, three WhatsOnStage Awards as well as six Broadway Tony® Awards.
KINKY BOOTS is produced by Daryl Roth and Hal Luftig and Playful Productions, in association with Cameron Mackintosh.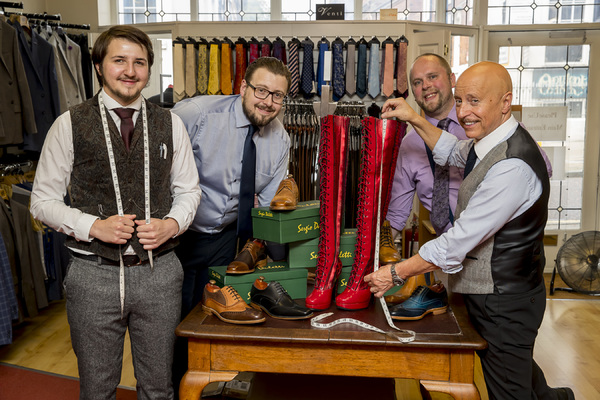 Blooms Menswear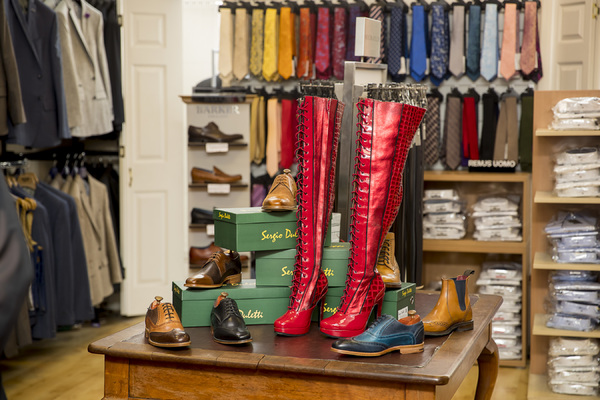 Blooms Menswear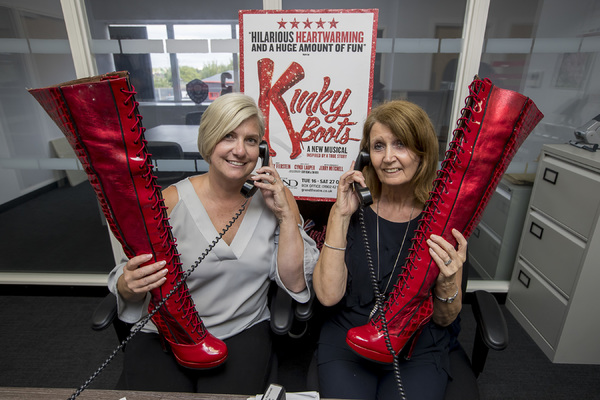 Carvers Building Supplies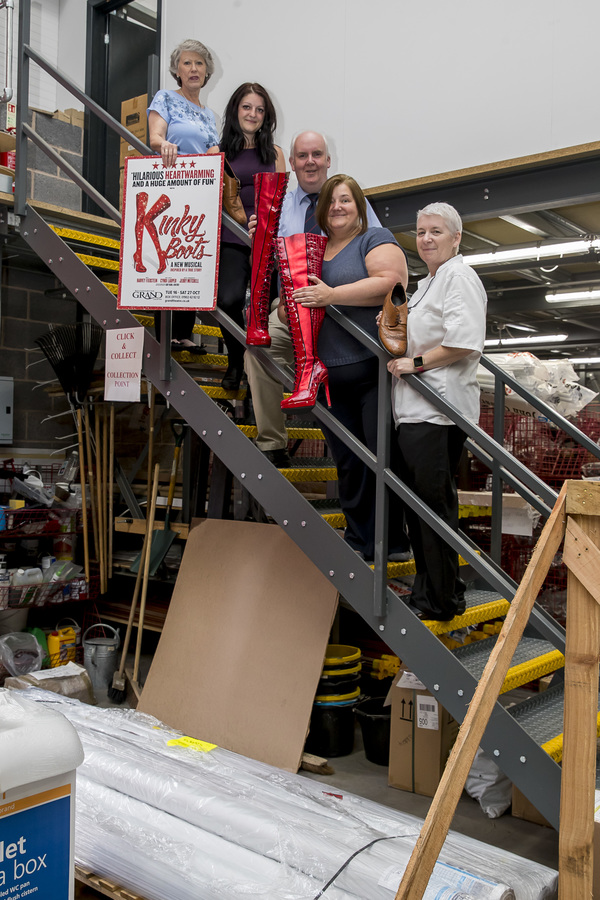 Carvers Building Supplies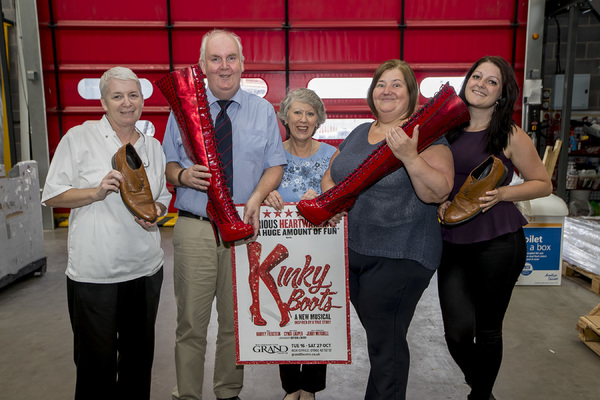 Carvers Building Supplies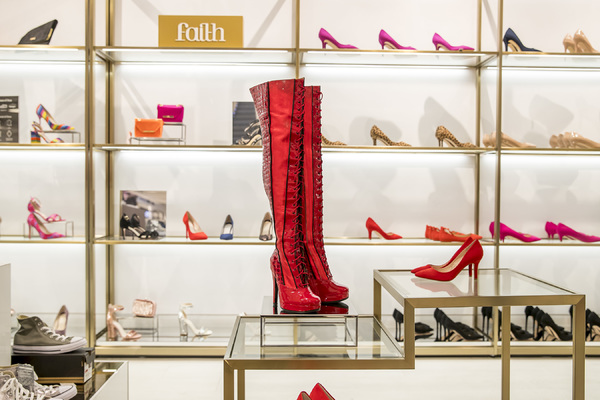 Debenhams Mander Centre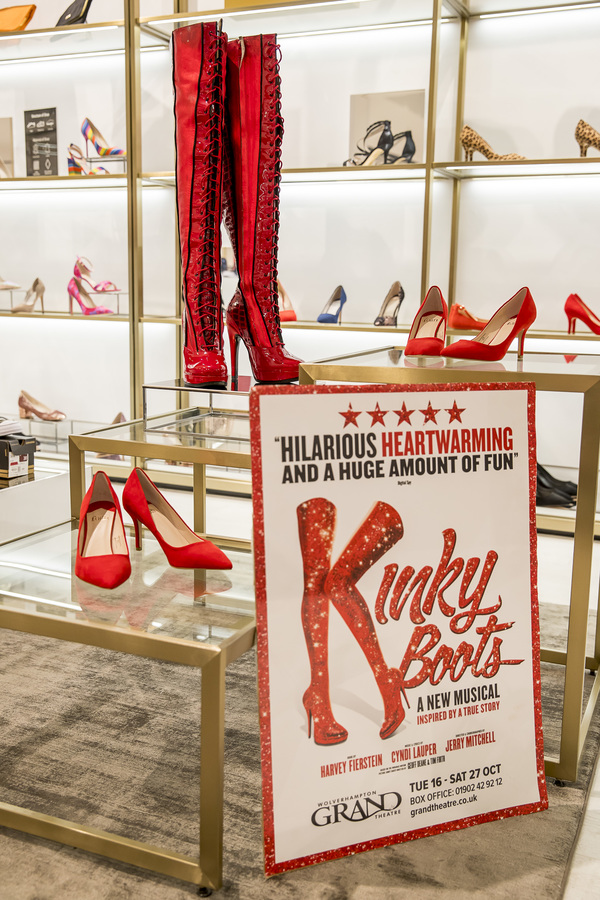 Debenhams Mander Centre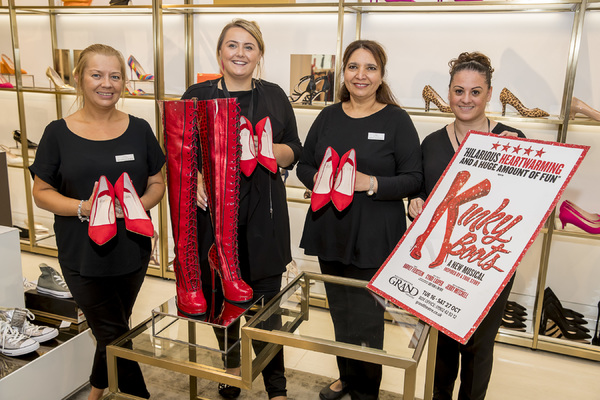 Debenhams Mander Centre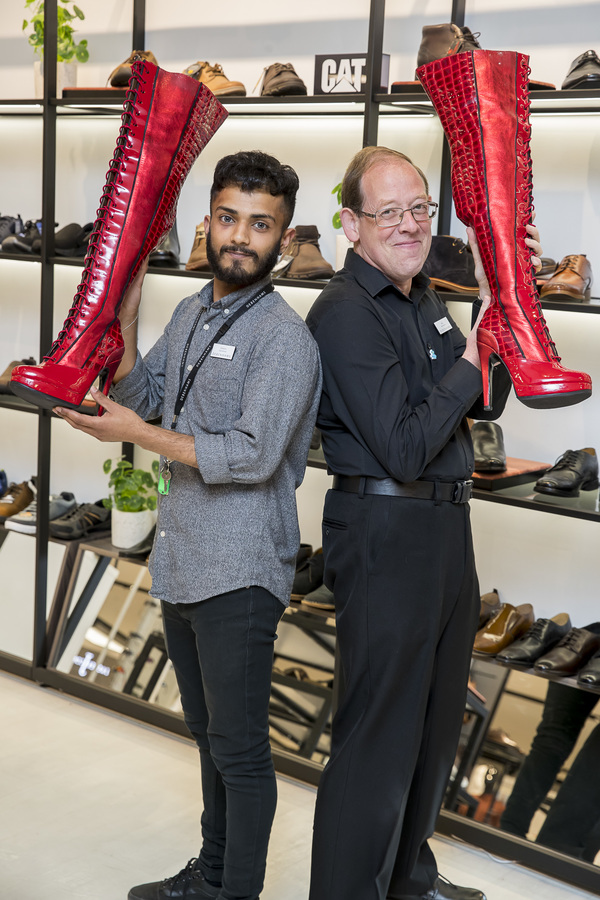 Debenhams Mander Centre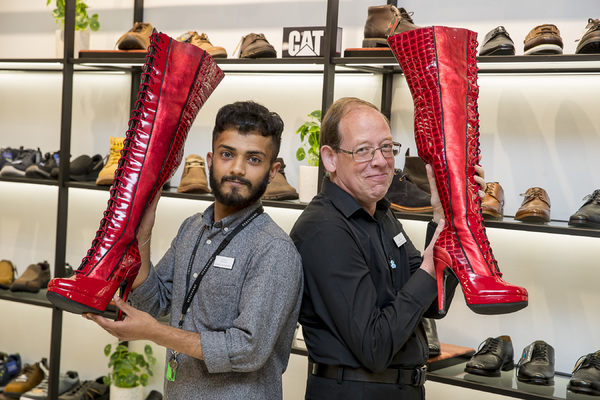 Debenhams Mander Centre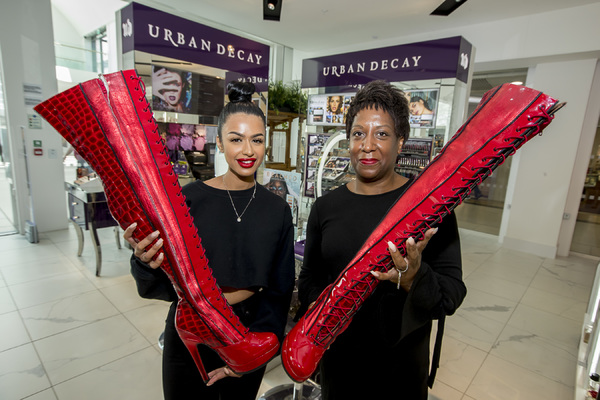 Debenhams Mander Centre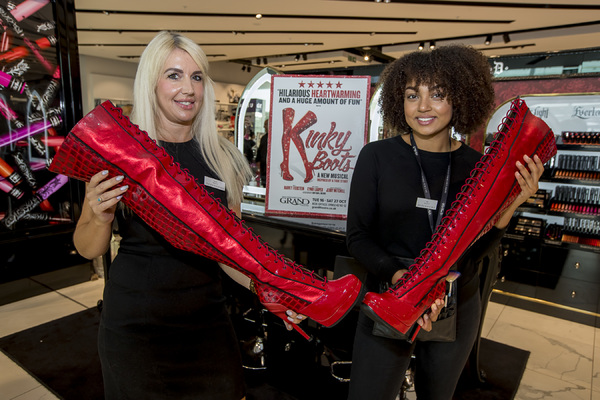 Debenhams Mander Centre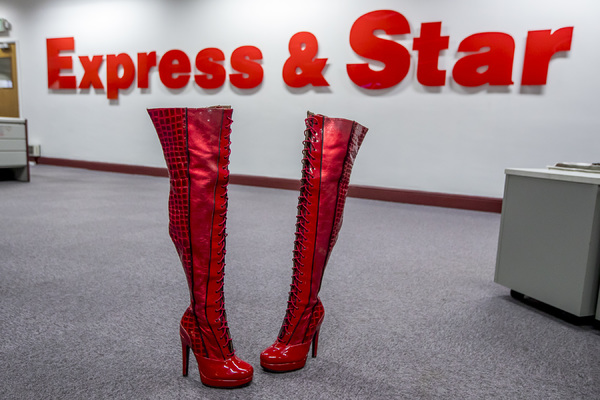 Express and Star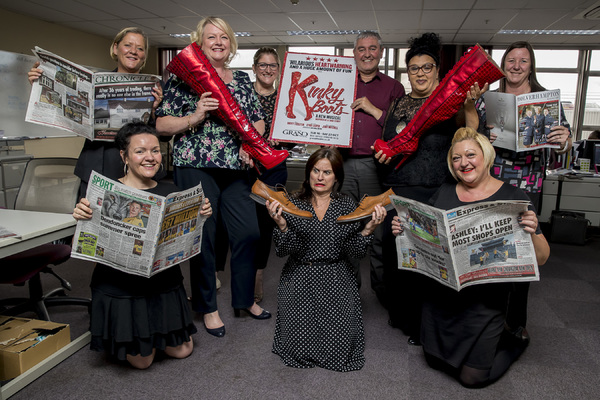 Express and Star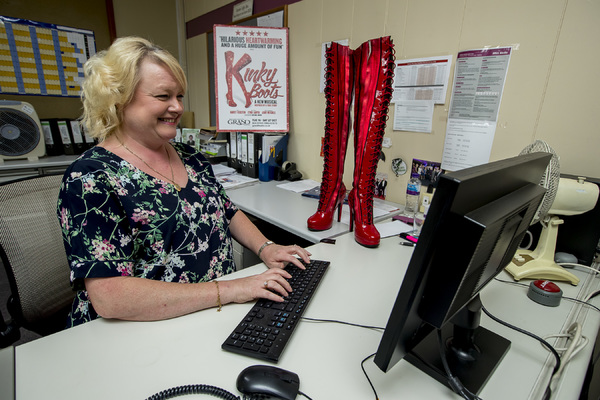 Express and Star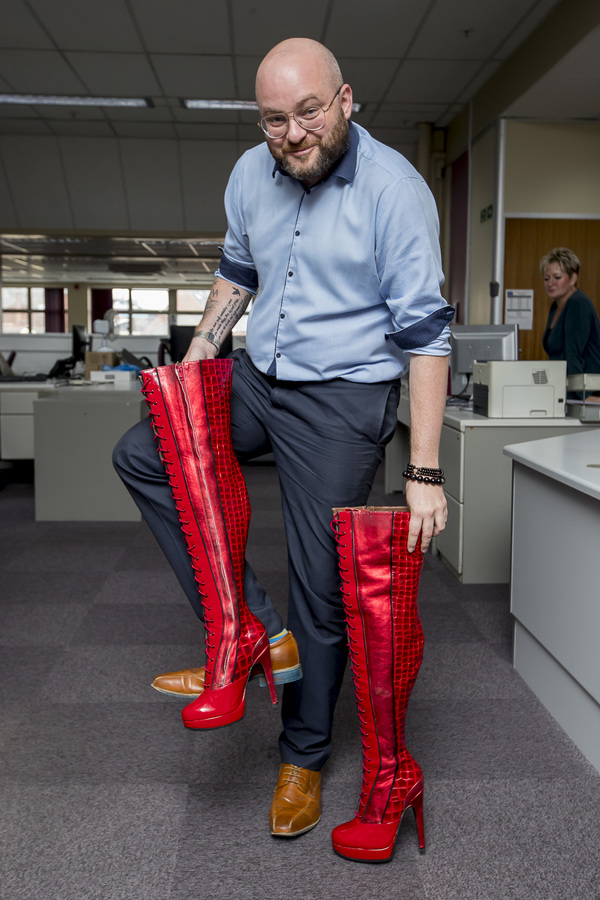 Express and Star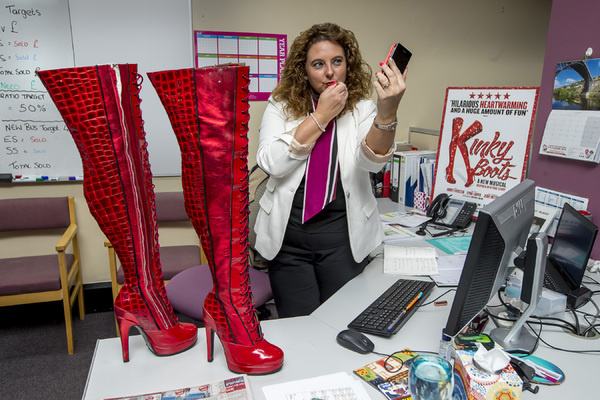 Express and Star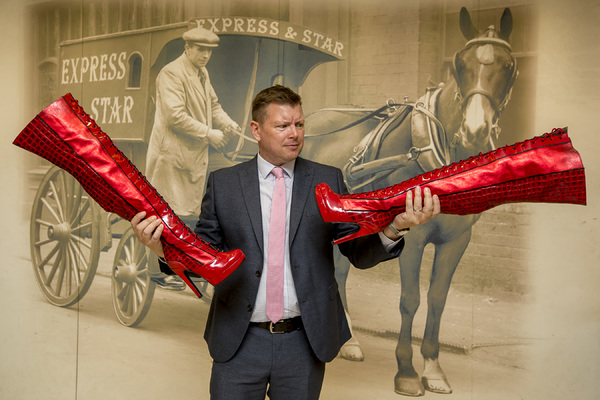 Express and Star Editor Keith Harrison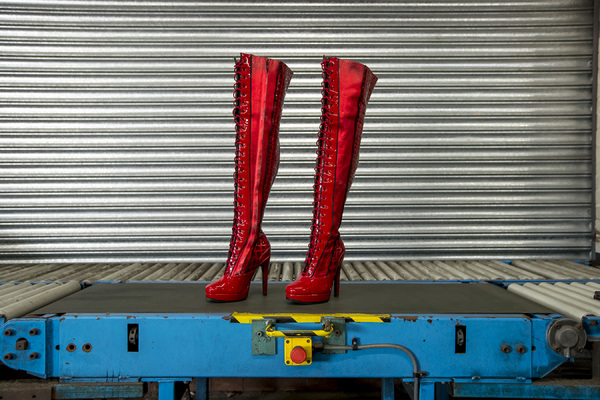 Express and Star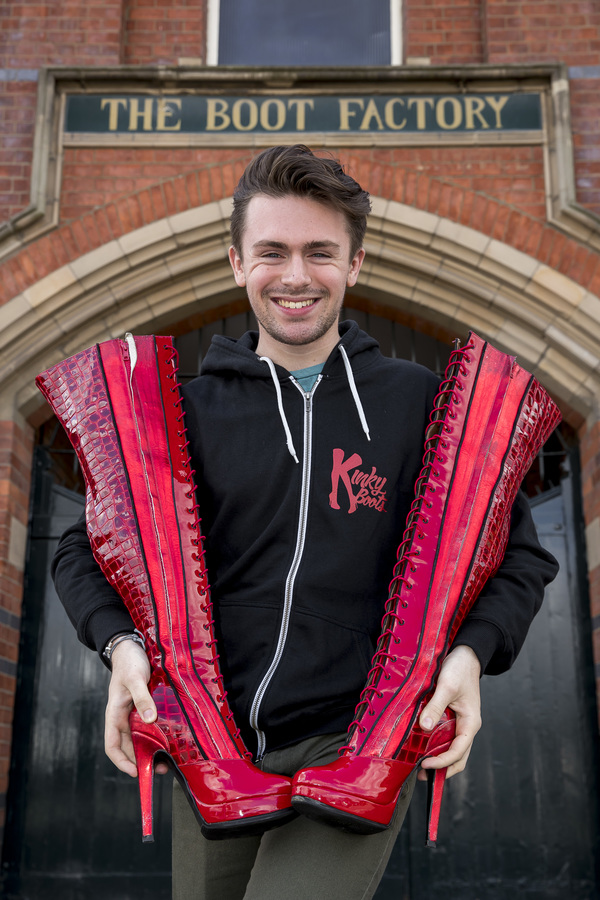 Grand Theatre Staff at the Boot Factory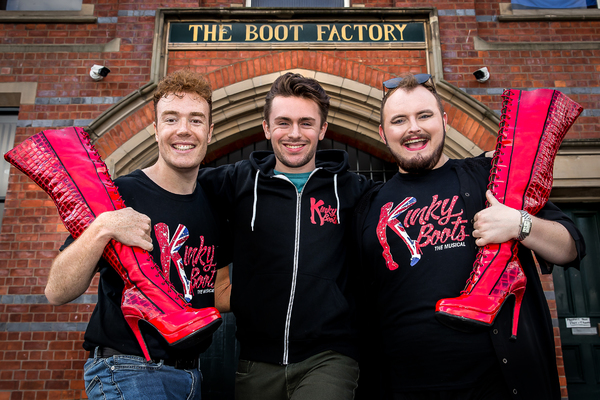 Grand Theatre Staff at the Boot Factory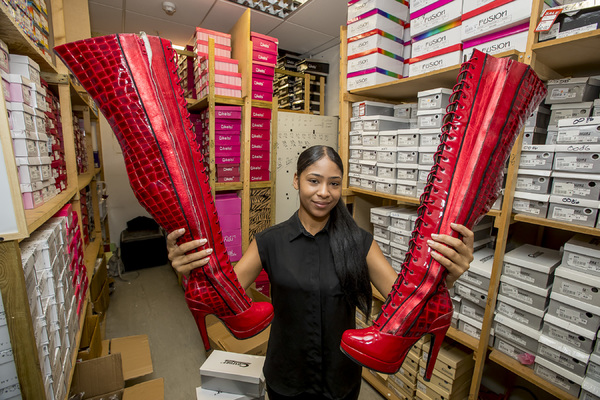 Jeff Bains Shoes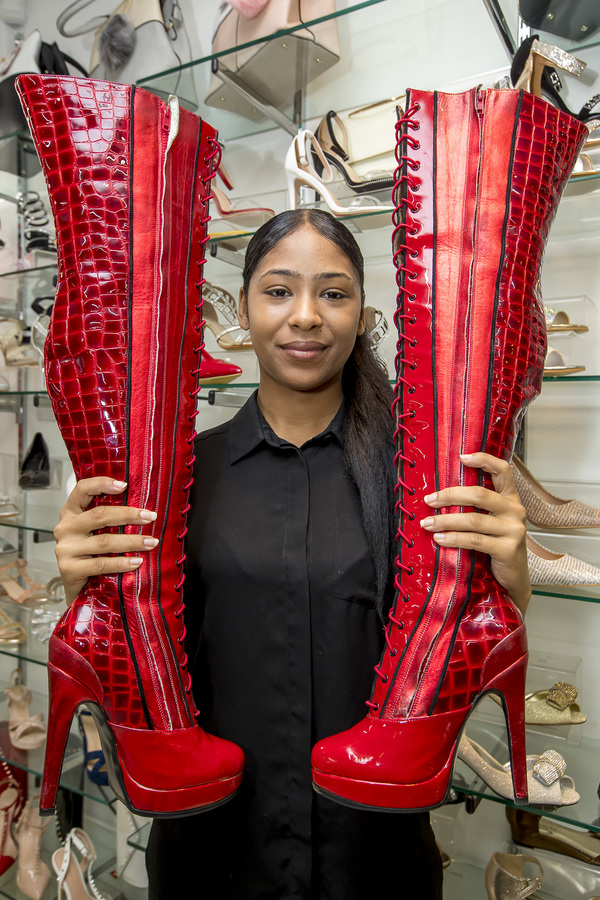 Jeff Bains Shoes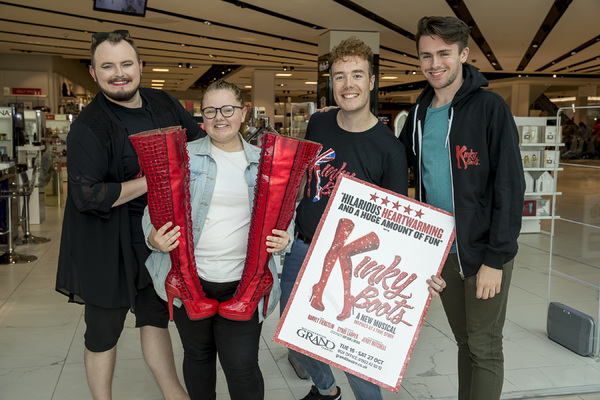 Fans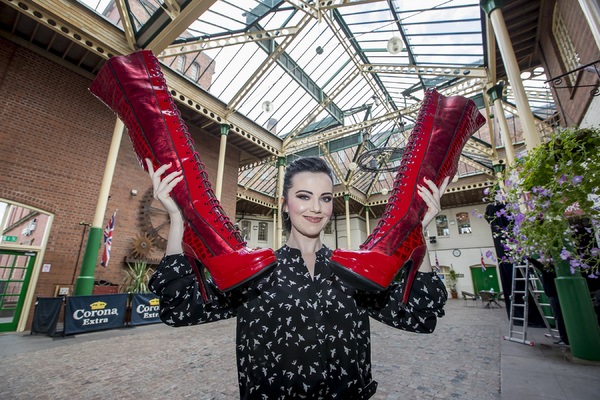 Lighthouse Cinema and Media Centre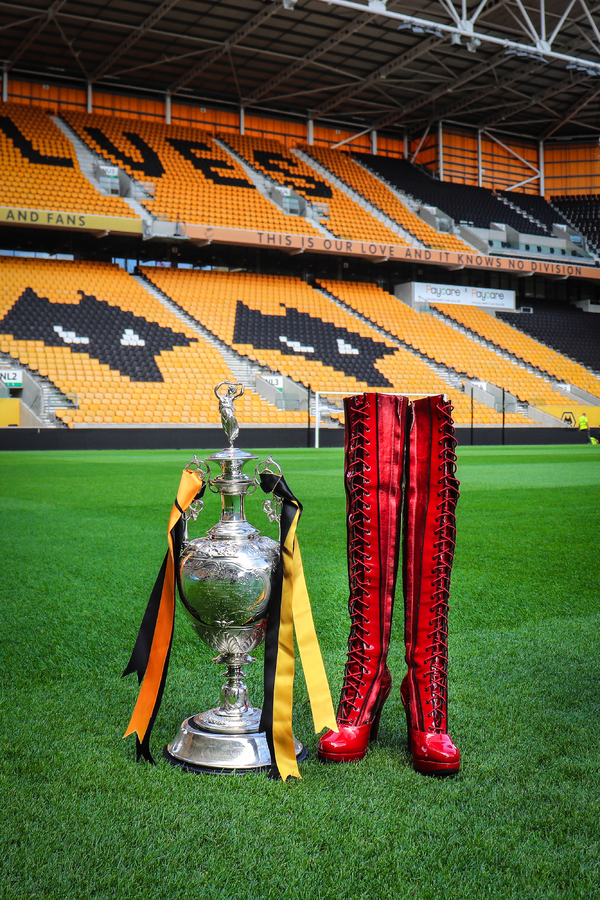 Molineux Stadium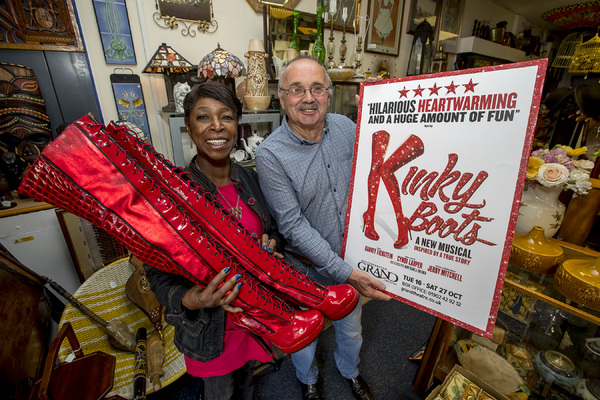 Natty Antiques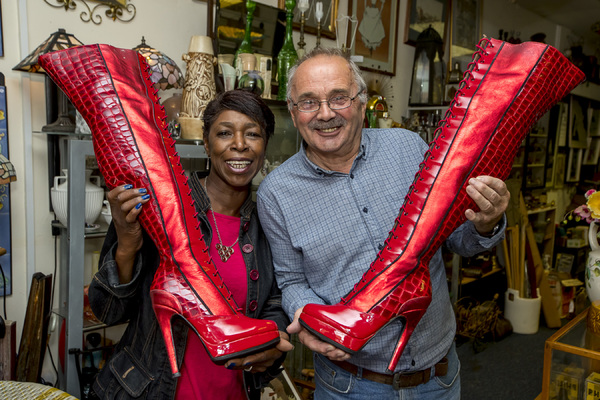 Natty Antiques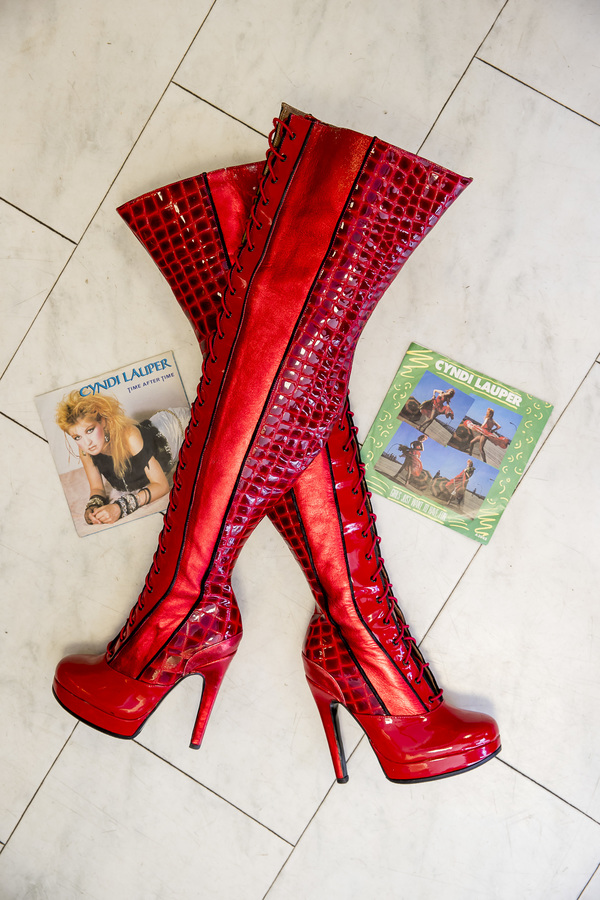 Oldies Unlimited Rare Record Shop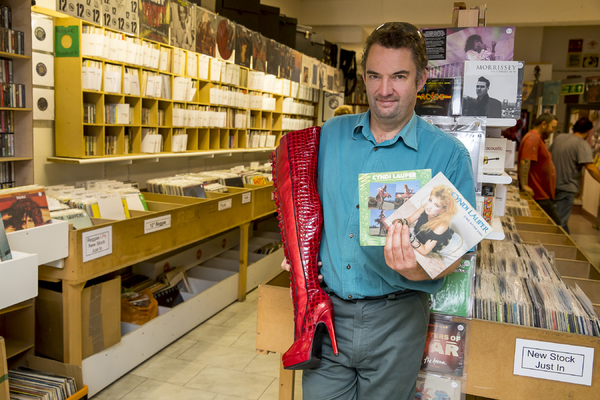 Oldies Unlimited Rare Record Shop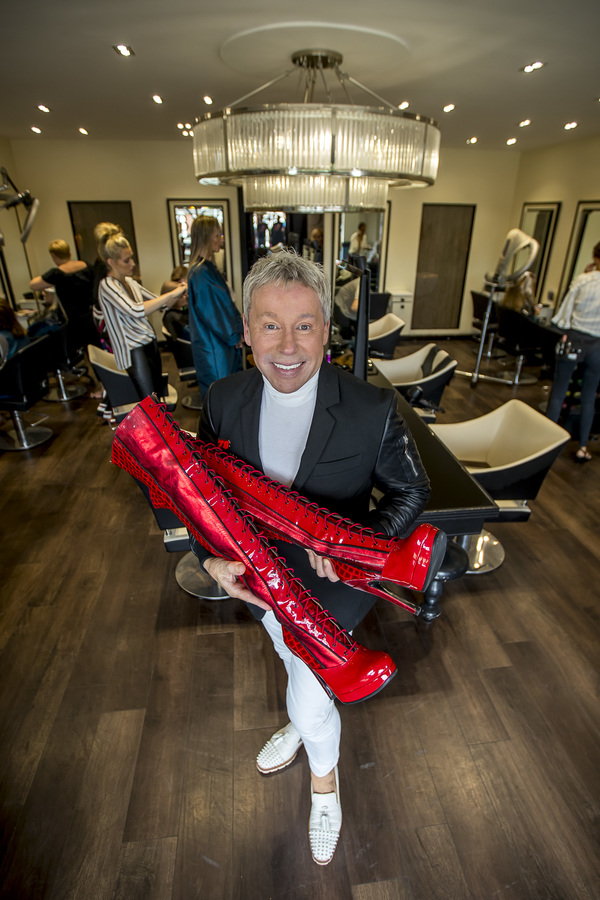 Royston Blythe Salon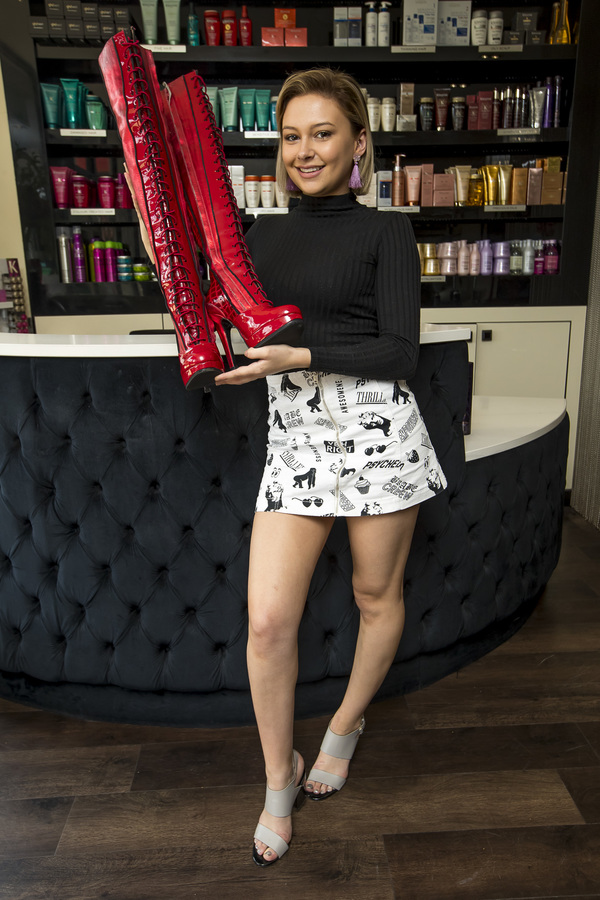 Royston Blythe Salon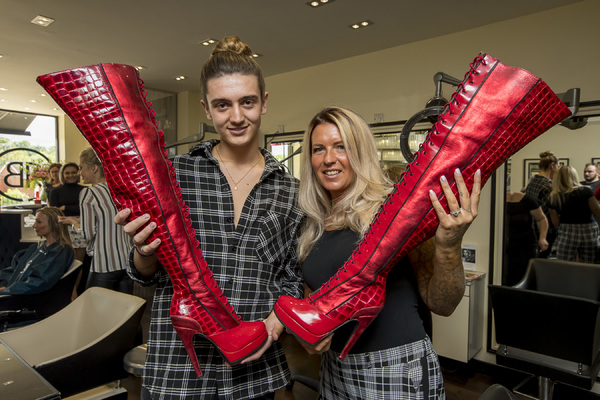 Royston Blythe Salon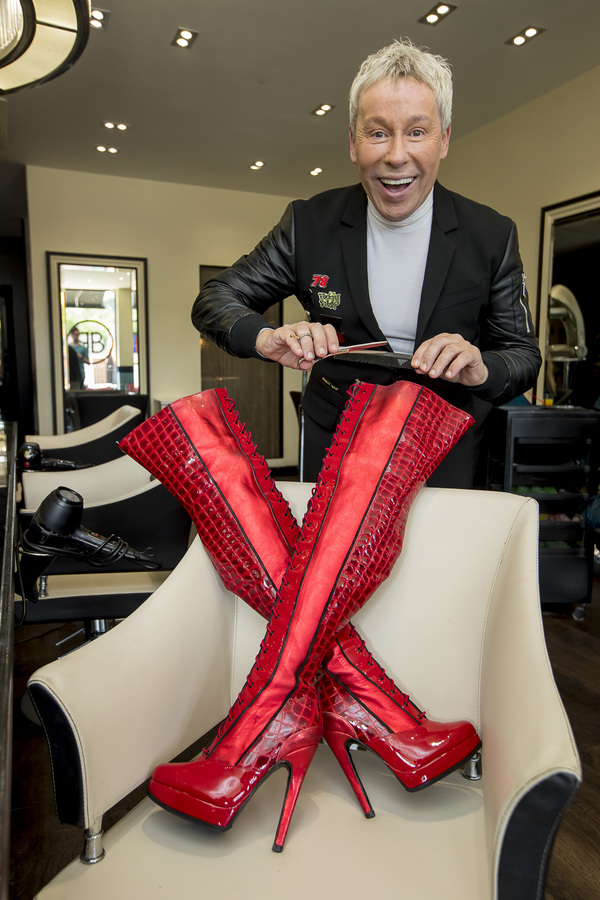 Royston Blythe Salon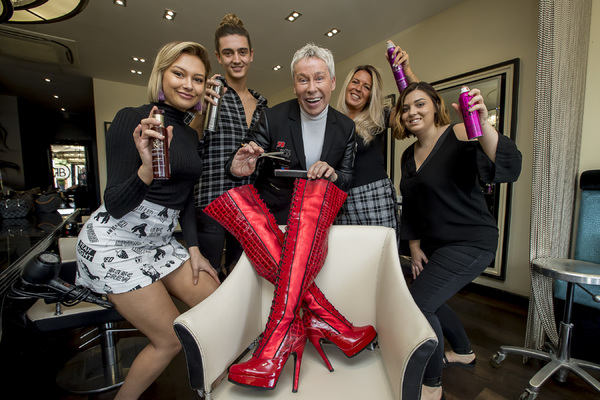 Royston Blythe Salon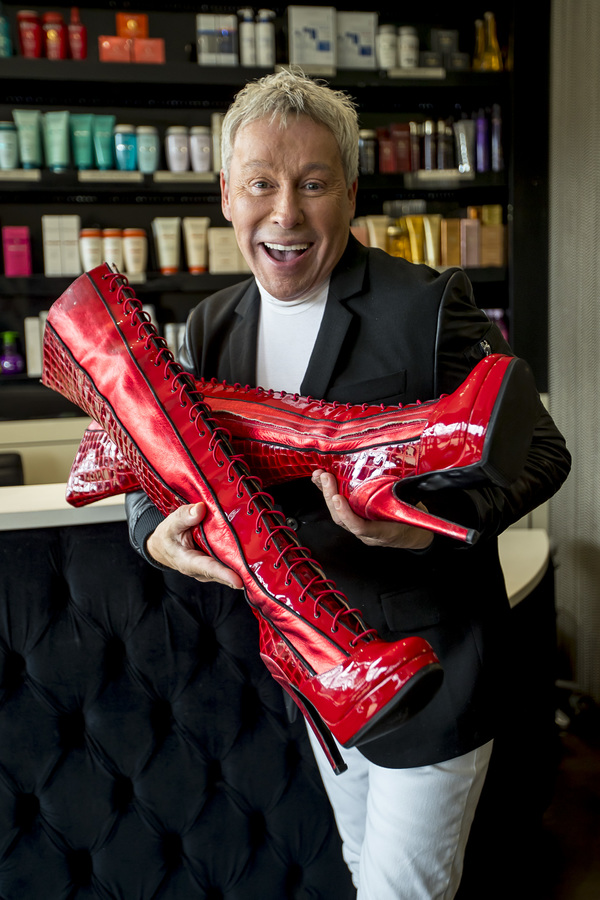 Royston Blythe Salon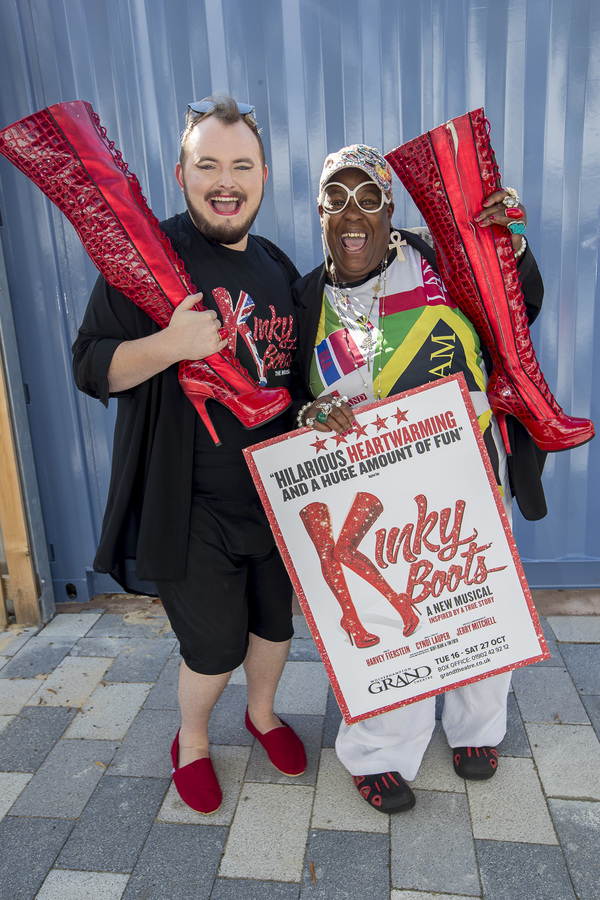 Sandra Martin at Wolverhampton Market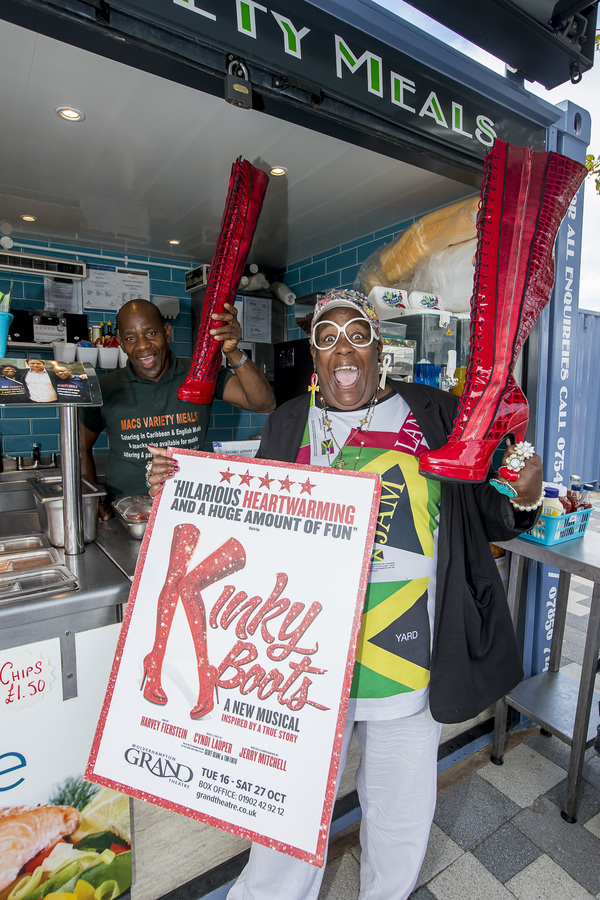 Sandra Martin at Wolverhampton Market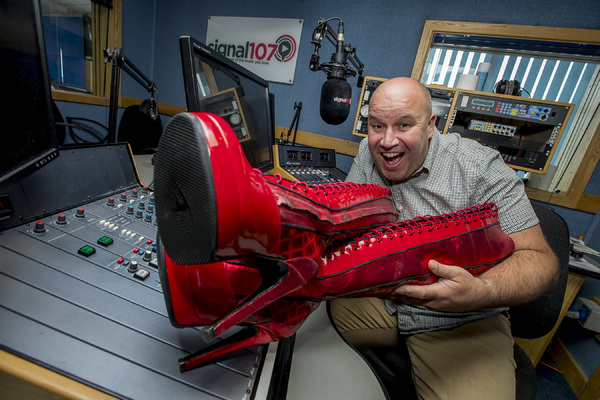 Signal 107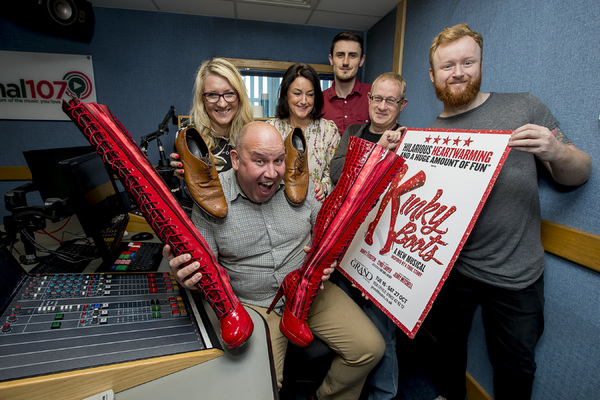 Signal 107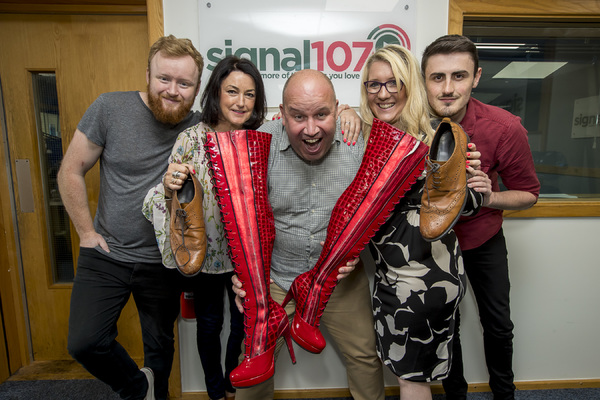 Signal 107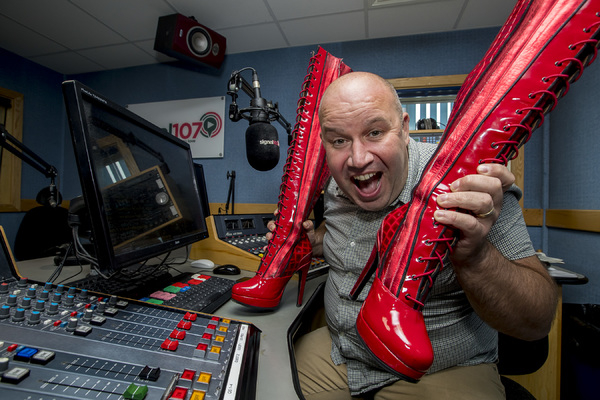 Signal 107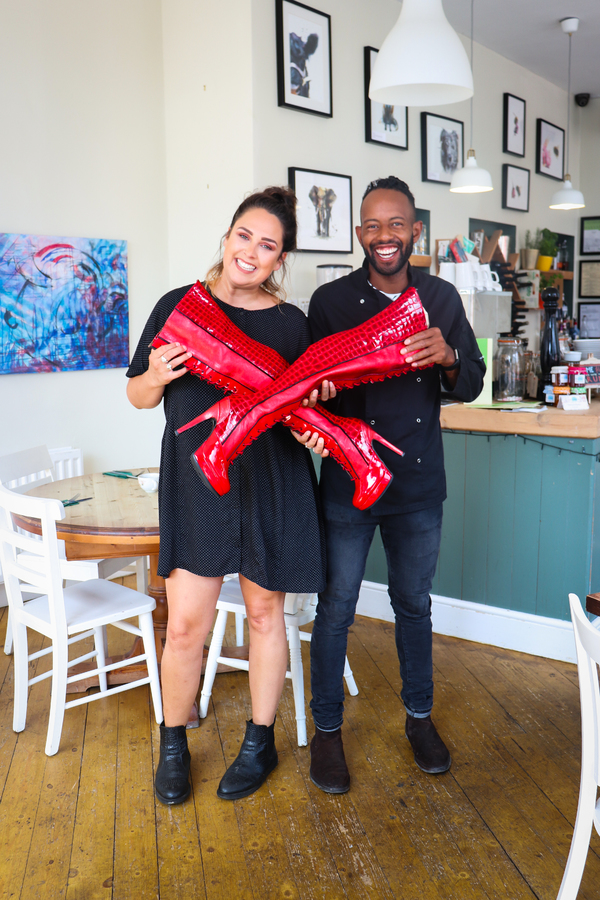 The Hungry Bistro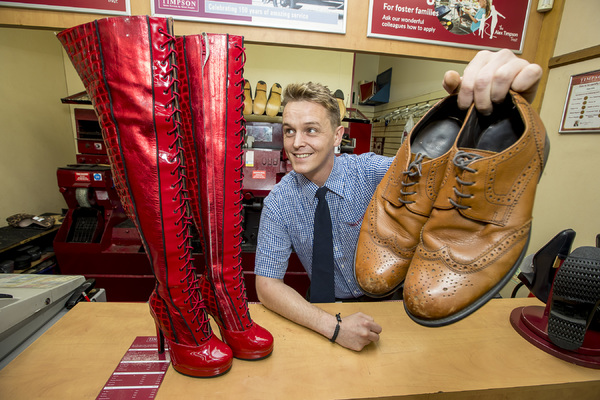 Timpsons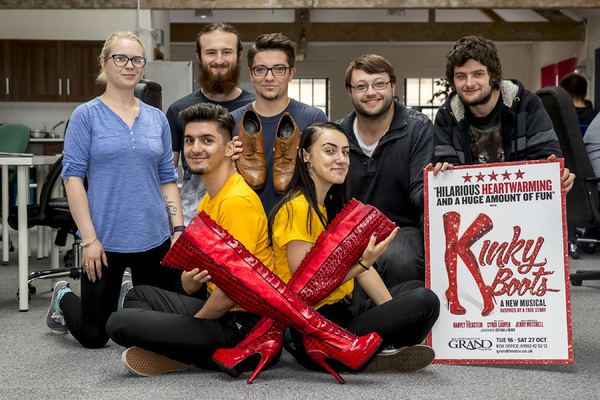 Wolverhampton Boot Factory Learn Play Foundation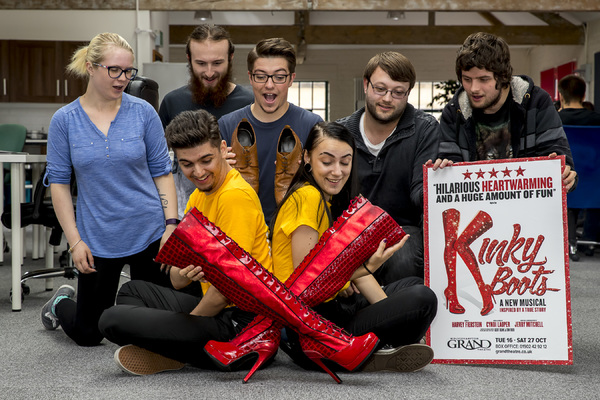 Wolverhampton Boot Factory Learn Play Foundation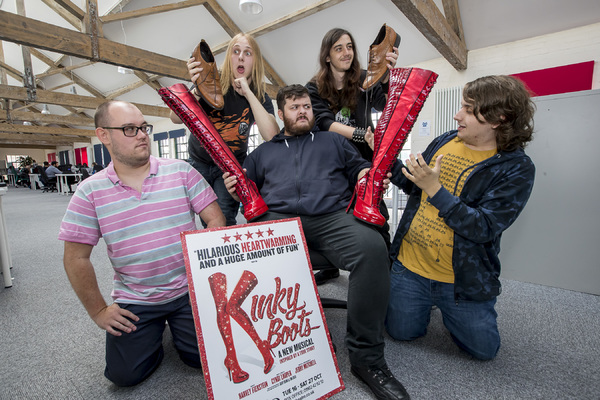 Wolverhampton Boot Factory Learn Play Foundation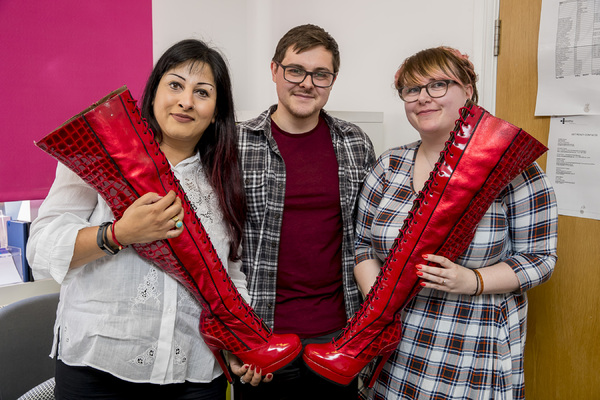 Wolverhampton Boot Factory Learn Play Foundation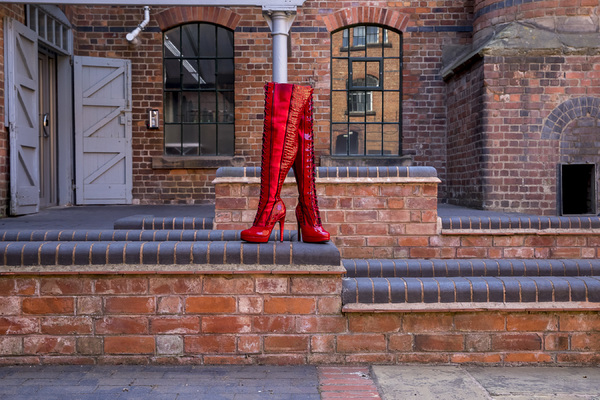 Wolverhampton Boot Factory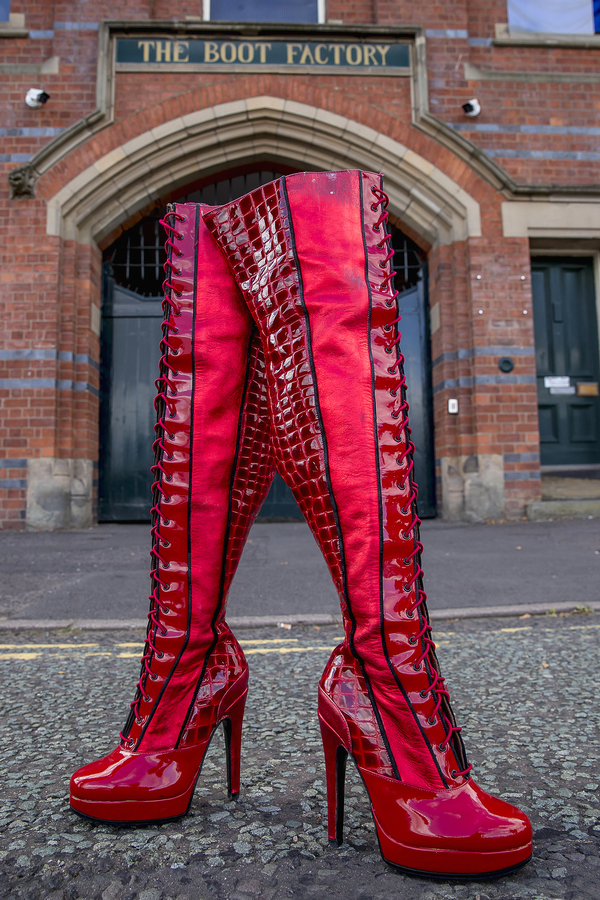 Wolverhampton Boot Factory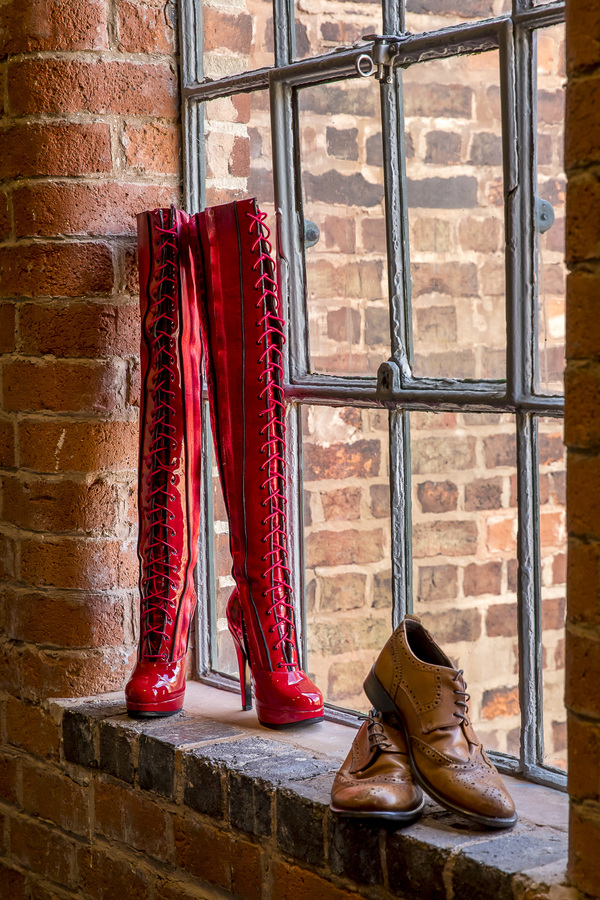 Wolverhampton Boot Factory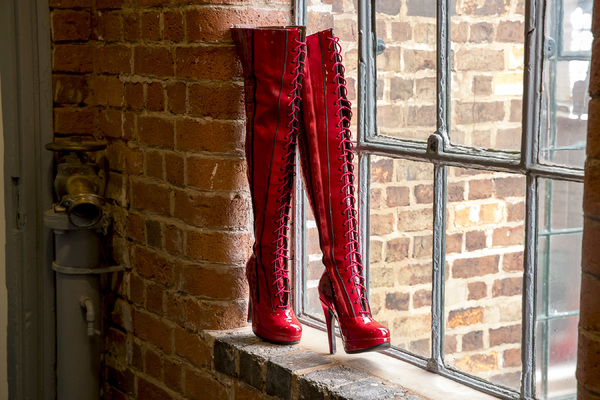 Wolverhampton Boot Factory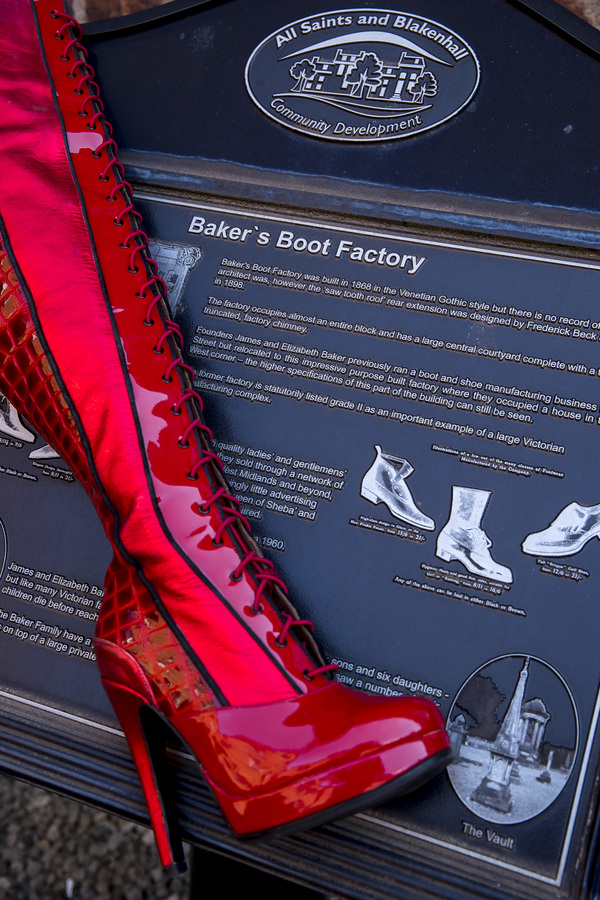 Wolverhampton Boot Factory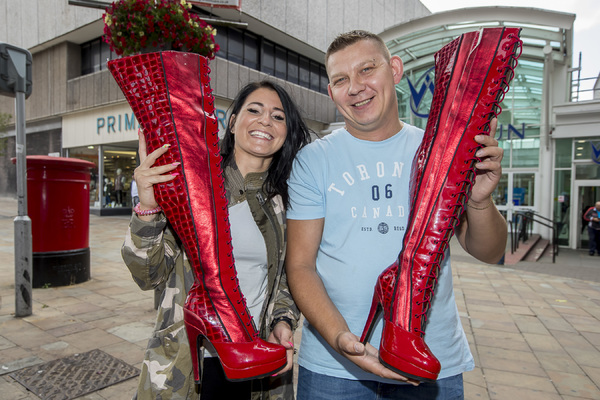 Wolverhampton High Street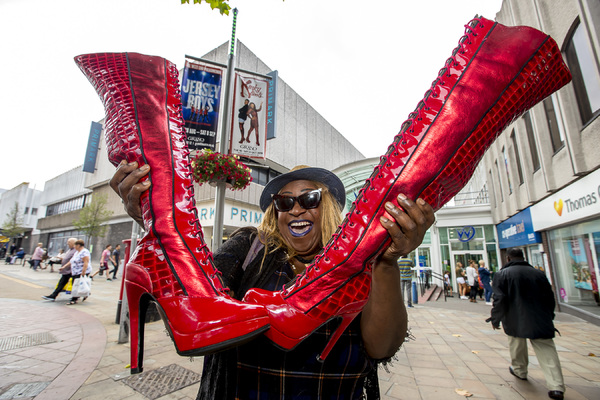 Wolverhampton High Street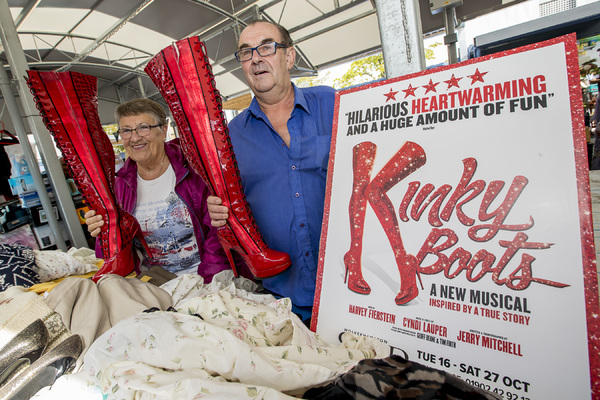 Wolverhampton Market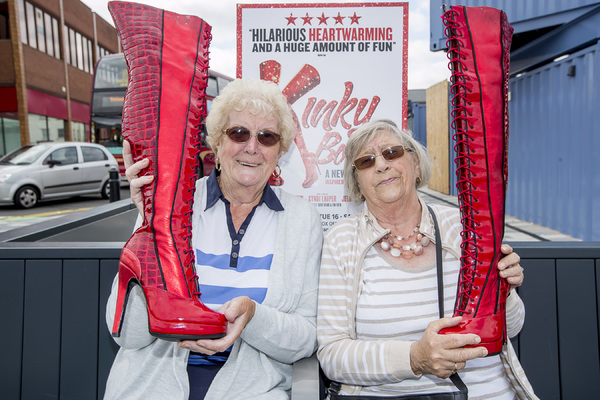 Wolverhampton Market
Related Articles
More Hot Stories For You