Photo Flash: MAMMA MIA! Celebrates 20 Years in London
On Saturday 6 April, Mamma Mia! celebrated its 20th birthday in London. The current cast were joined on stage for the Finale of Dancing Queen by 13 former 'Dynamos', including the original 'Donna', Siobhan McCarthy, and the original 'Rosie', Jenny Galloway. Producer Judy Craymer paid tribute to the original 'Tanya', Louise Plowright, who sadly passed away in 2016.
The original 'girl power' musical, produced by Judy Craymer, directed by Phyllida Lloyd and written by Catherine Johnson, who all appeared on stage at the end of the show, was created around the songs of ABBA's Benny Andersson and Björn Ulvaeus, who joined the ladies and cast on stage at the curtain call. Talking to the ecstatic audience, Björn described Judy, Phyllida and Catherine as 'three angels'.
Check out the photos below!
The London cast of Mamma Mia! currently stars Sara Poyzer as Donna, Kate Graham as Tanya, Ricky Butt as Rosie, Richard Trinder as Sam, Neil Moors as Harry, Stephen Beckett as Bill, Lucy May Barker as Sophie, Alec Porter as Sky, Charlotte O'Rourke as Ali, Leah St Luce as Lisa, Damian Buhagiar as Pepper and Eamonn Cox as Eddie, with Caroline Deverill playing the role of Donna Sheridan at certain performances.
Also in the cast are Chloe Ames, Chloe-Jo Byrnes, Adam Clayton-Smith, Adam Davidson, Luke Hall, Lauren Hampton, Jack Heasman, Jennifer Hepburn, Stuart Hickey, Zoe Humphryes, Mark Isherwood, Tyler Kennington, Robert Knight, Chanel Mian, James Willoughby Moore, Natasha O'Brien, Dean Read, Beth Relf, Annie Southall and Katy Stredder.
To date, Mamma Mia! has been seen in 50 productions in 16 different languages grossing more than $4 billion at the box office. In 2011, it became the first Western musical ever to be staged in Mandarin in the People's Republic of China. MAMMA MIA! is also currently playing a German-language tour in Germany, Austria and Switzerland, a Dutch-language production in Utrecht and a Mandarin-language production in China. Upcoming productions include a UK and International Tour and productions in Korea, Berlin and Denmark.
MAMMA MIA! originally opened in London at the Prince Edward Theatre on 6 April 1999, before transferring to the Prince of Wales Theatre in 2004, and then to the Novello Theatre in 2012.
Photo Credit: Jeff Moore and Dave Benett

Phyllida Lloyd, Judy Craymer and Catherine Johnson

Past Casts of Mamma Mia!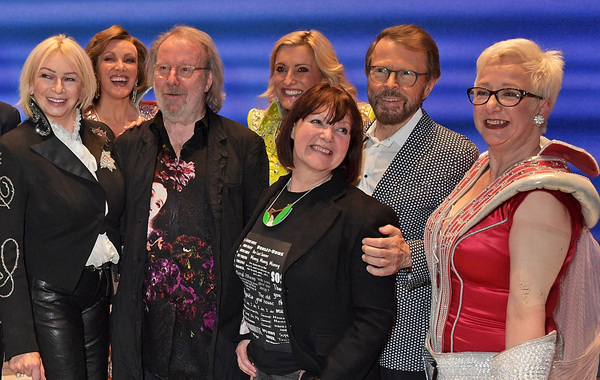 Judy Craymer, Kate Graham, Benny Andersson, Sara Poyzer, Catherine Johnson, Bjorn Ulvaeus, Ricky Butt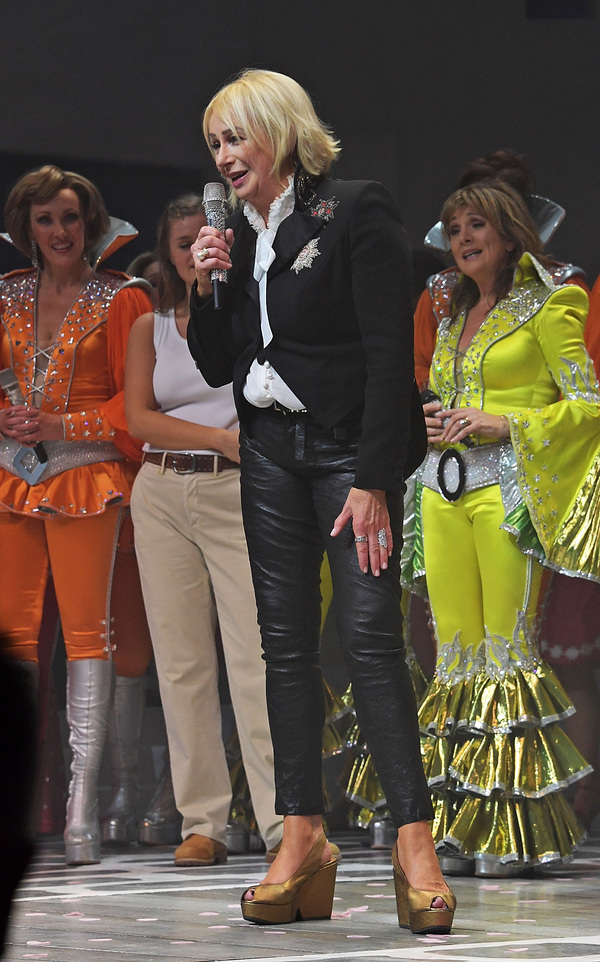 Judy Craymer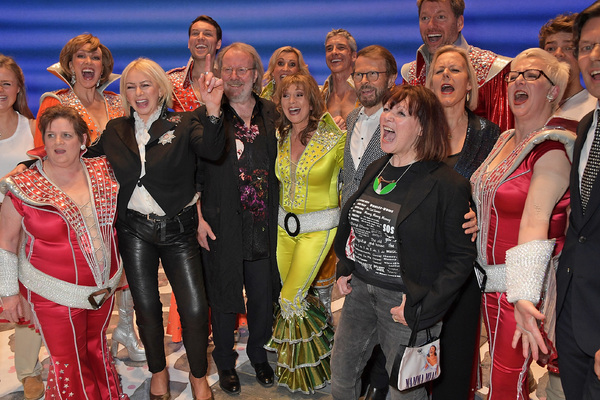 Jenny Galloway, Judy Craymer, Benny Andersson, Siobhan Murphy, Bjorn Ulvaeus, Catherine Johnson, Phillida Lloyd

Former Dynamos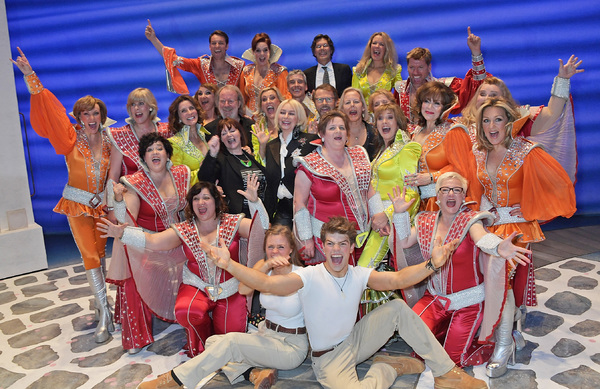 Current and former cast, producers, and creatives

Current and former cast, producers, and creatives

Current and former cast, producers, and creatives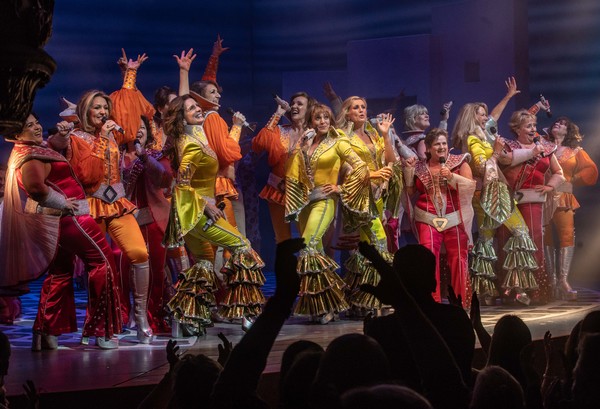 Current and former cast

Current and former cast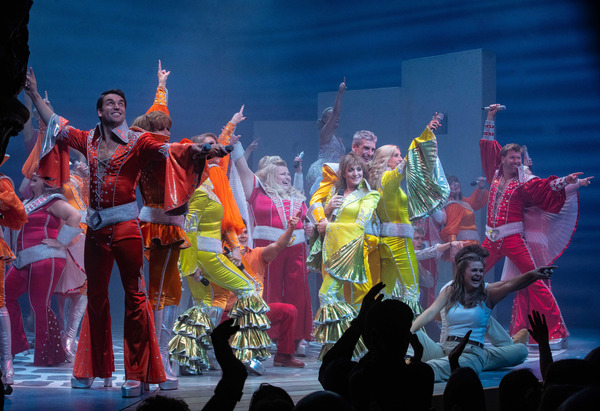 Current and former cast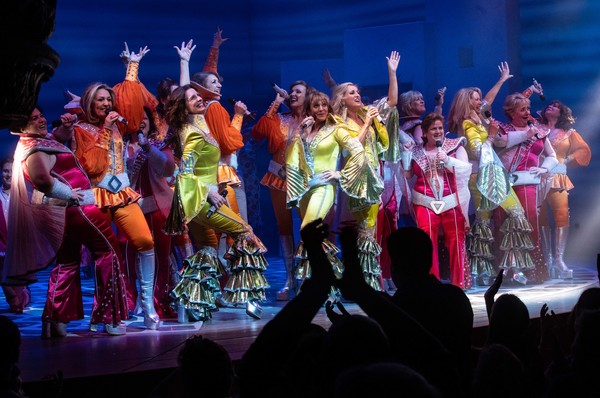 Current and former cast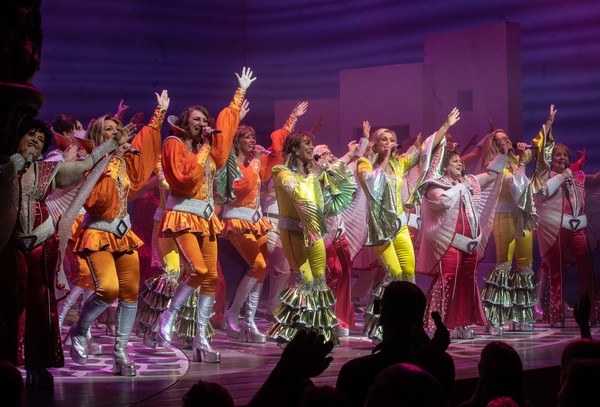 Current and former cast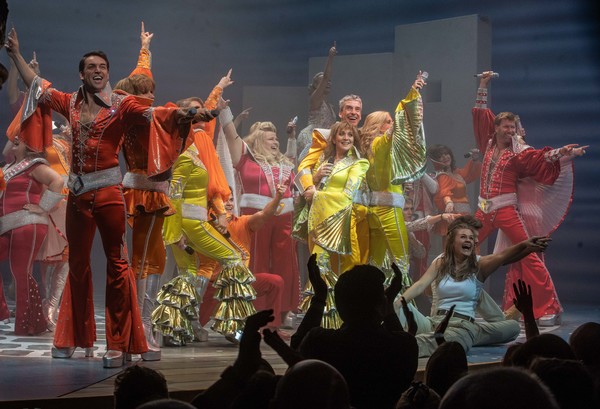 Current and former cast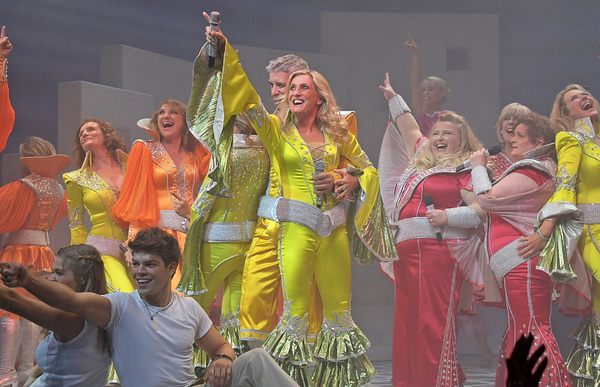 Current and former cast

Current and former cast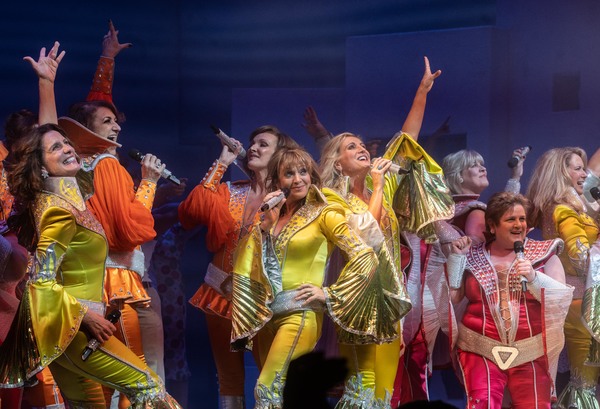 Siobhan McCarthy, Sara Poyzer, and more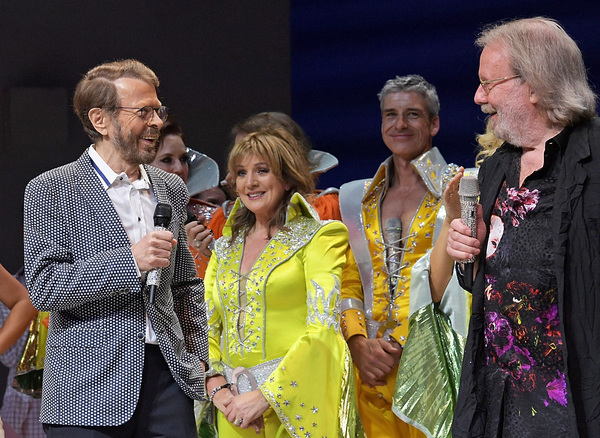 Bjorn Ulvaeus, Siobhan McCarthy, Richard Trinder and Benny Andersson

Bjorn Ulvaeus, Judy Craymer, Benny Andersson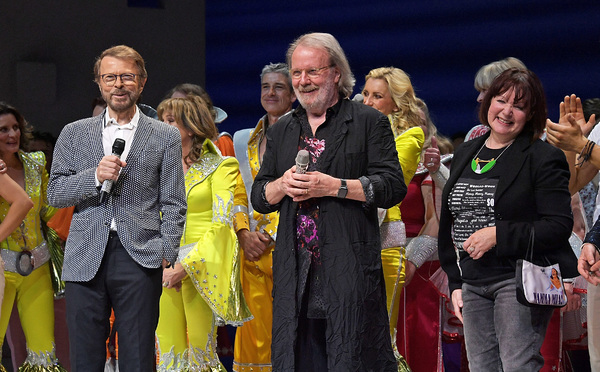 Bjorn Ulvaeus, Benny Andersson and Catherine Johnson

Bjorn Ulvaeus, Benny Andersson and Catherine Johnson

Bjorn Ulvaeus, Benny Andersson