Photo Flash: Inside Opening Night of ALL OR NOTHING - THE MOD MUSICAL at Arts Theatre
NOTHING - THE MOD MUSICAL stars Carol Harrison as Kay Marriott and Chris Simmons as Steve Marriott, as well as Samuel Pope as Young Steve Marriott, Stefan Edwards as Kenney Jones, Stanton Wright as Ronnie Lane, Alexander Gold as Ian McLagan, Edward Elgood as Jimmy Winston, Karis Anderson as P.P. Arnold and Russell Floyd as Don Arden. Also in the cast are Daniel Beales, Alfie Harrison-Foreman, Dani Acors and Emily Daniels. David Shute and Danielle Johnson will play Steve Marriott and Kay Marriott at certain performances. ALL OR NOTHING's limited season will run at the Arts Theatre, London from 6 February to 11 March.
Check out photos from opening night below!
Written and directed by the award-winning actress Carol Harrison, ALL OR NOTHING is the story of four charismatic young kids from East London with humour, attitude, passion and, above all, talent. They became the Small Faces and were rocketed into the big time, only to discover the path to success is paved with exploitation, betrayal and, ultimately, tragedy.
In 1965, a new phenomenon erupted out of London's East End. It was the essence of all that was cool. It was Mod. ALL OR NOTHING follows the rise and demise of the Small Faces, the band who encapsulated all that was Mod - a unique blend of taste and testosterone, clothes-obsessed and street-wise - but most of all, a dedication to rhythm 'n' blues. The musical celebrates the unique sound of this iconic Mod band, with all the Small Faces' hits, including Whatcha Gonna Do About It, Tin Soldier, Lazy Sunday, Here Comes the Nice, Itchycoo Park and, of course, All or Nothing.
Carol Harrison is probably best known for her role as Louise Raymond in EastEnders. Other television roles include seven years as Gloria in Brushstrokes, Loretta opposite Ray Winstone in Get Back, and Dorothy in two series of London's Burning. Carol's theatre work includes Michael Rudman's production of Arthur Miller's Death of a Salesman at the National, Ripen Our Darkness at the Royal Court, Alan Parker's production of Alfie at The Liverpool Playhouse and Lee Hall's Cooking with Elvis at the Lyceum Theatre, Crewe. She was also a founder member of Half Moon Theatre in London's East End. Her film credits include The Elephant Man, Quadrophenia and Human Traffic.
Chris Simmons is probably best known for playing the role of DC Mickey Webb for over twelve years in the long running ITV series The Bill. He has also appeared in EastEnders as Mark Garland and in the Tracy Beaker spin-off CBBC show, The Dumping Ground. Chris's theatre credits include Alan Ayckbourn's Absent Friends (Gordon Craig Theatre, Stevenage), Entertaining Strangers (Lyric Hammersmith), Lysander in A Midsummer Night's Dream (tour), Iago in Othello (tour) and Epicoene (Tristan Bates Theatre).
Samuel Pope is making his West End debut. He trained at the University of Manchester and the Royal Academy of Music and has since played Bob Cratchit in the UK tour of A Christmas Carol and Lon Smith in Meet Me in St Louis at the Landor Theatre.
Stefan Edwards previously appeared in the Arts Theatre in American Justice and was in The Mousetrap at St Martin's Theatre in London's West End. He was part of the London 2012 Olympic Games opening and closing ceremonies directed by Danny Boyle and Kim Gavin.
Stanton Wright's theatre credits include Take Me Here by the Dishwasher at the Barbican, actor/puppeteer in This Moose Belongs to Me and Jackie and the Baboon (Unicorn and Orange Tree Theatres), Florence in Florence Loves You for Theatre503, Devil in The Glorious Damnation of Eddie Small (Union Theatre/Bedlam Theatre) and Renaissance Body (RSC/British Museum).
Alexander Gold began his career marketing for former Radio 1 DJ Gary Davies and then joined the publishers of The Word and Mixmag. At the same time, he performed all over the world with acts as diverse as 1977 punk legends the Boys (Joey Ramone's favourite band) to the United Kingdom Ukulele Orchestra, with whom he spent a month at Dollywood, as a guest of Dolly Parton. He played Clash drummer Topper Headon opposite Jonathan Rhys Meyers's Joe Strummer in the film London Town.
Edward Elgood last appeared at the Arts Theatre in Richard III. His other theatre credits include King Charles III (Wyndham's), the UK tour of The Mousetrap (No.1 Tour); Mucedorus (Sam Wanamaker Playhouse), The Maids (The Cockpit) and The Lady of Pleasure (Shakespeare's Globe - Sam Wanamaker Festival).
Karis Anderson is a member of girl band, Stooshe. They broke on to the UK music scene in 2012 with the release of their single Love Me, featuring American rapper Travie McCoy. They have gone on to have four Top 20 hits, were nominated for the BBC Sound Poll, and toured with J-Lo and Nicki Minaj. Their single Black Heart spent over 16 weeks in the UK charts and was nominated for Best British Single at the 2013 Brit Awards. All or Nothing marks Karis's West End stage debut.
Russell Floyd will be known to many for his regular roles as Michael Rose in EastEnders and DC Ken Drummond in The Bill. His theatre credits include Sir Courtly Nice (RSC), Going to a Party (National Theatre), Fit and Proper People (Soho Theatre) and Forget Me Not (Bush Theatre).
The show is endorsed and supported by many of those who feature in its story, including singer P.P. Arnold and Steve Marriott's daughter, Mollie Marriott, who is the show's vocal coach and creative consultant.
ALL OR NOTHING - THE MOD MUSICAL is directed by Carol Harrison, with musical supervision by Pat Davey. ALL OR NOTHING - THE MOD MUSICAL is produced in the West End by Rock 'n' Roll Productions.
A 29-track cast recording, as well as a limited edition 15-track blue vinyl LP, is available now from the show website, www.allornothingmusical.com, and will also be available from the Arts Theatre during the show's run.
Photo Credit: Piers Allardyce

Trudie Goodwin

Sue Vincent

Sue Vincent & Sally Lindsay

Steve Balsamo

Stan Lane

Karis Anderson & Samuel Pope

Penny Smith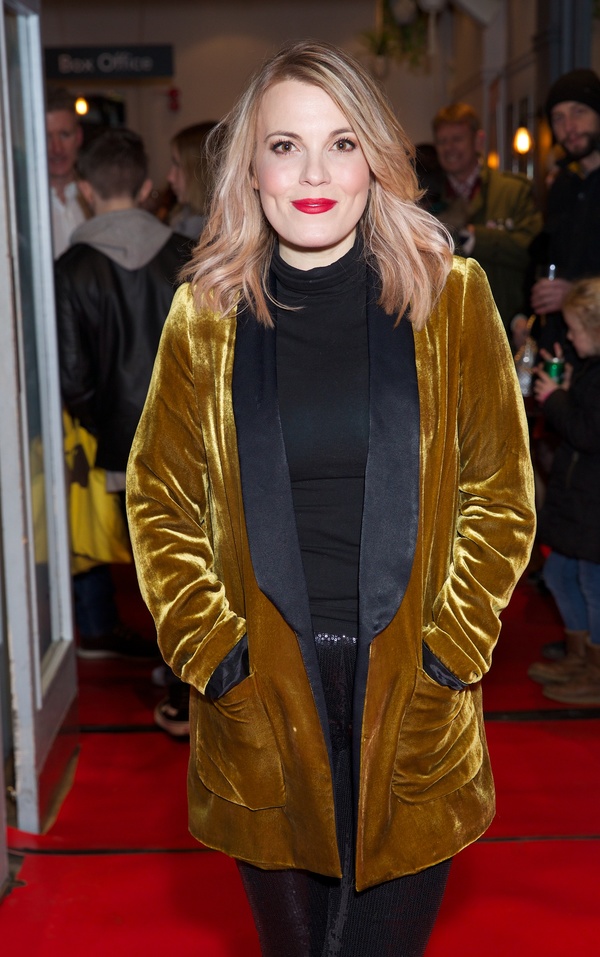 Mollie Marriott

Mods arriving on scooters on Great Newport Street outside The Arts Theatre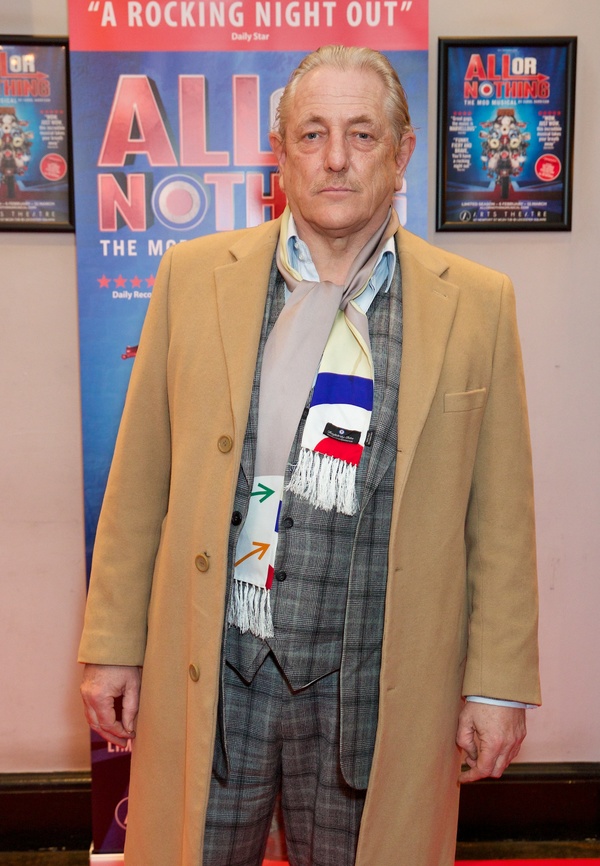 MarK Wingett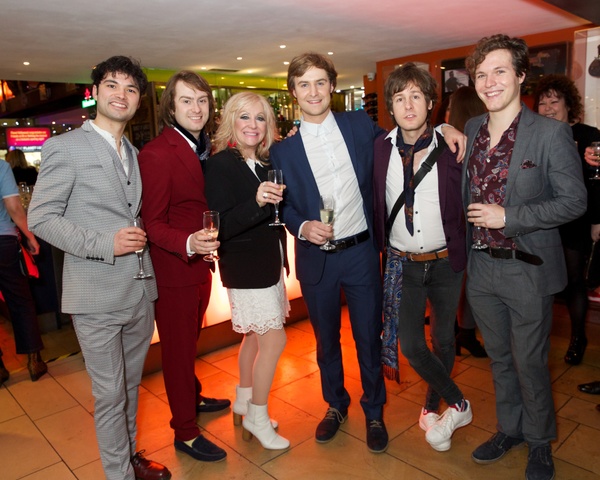 Stanton Wright, Samuel Pope, Carol Harrison, Stefan Edwards & Alexander Gold & David Shute

Stanton Wright, Samuel Pope, Stefan Edwards & Alexander Gold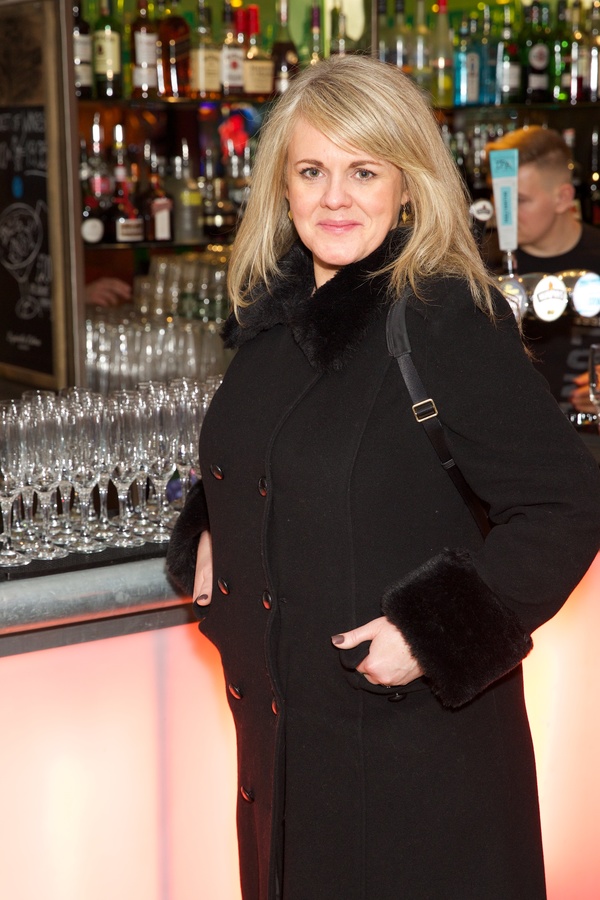 Sally Lindsay

Karis Anderson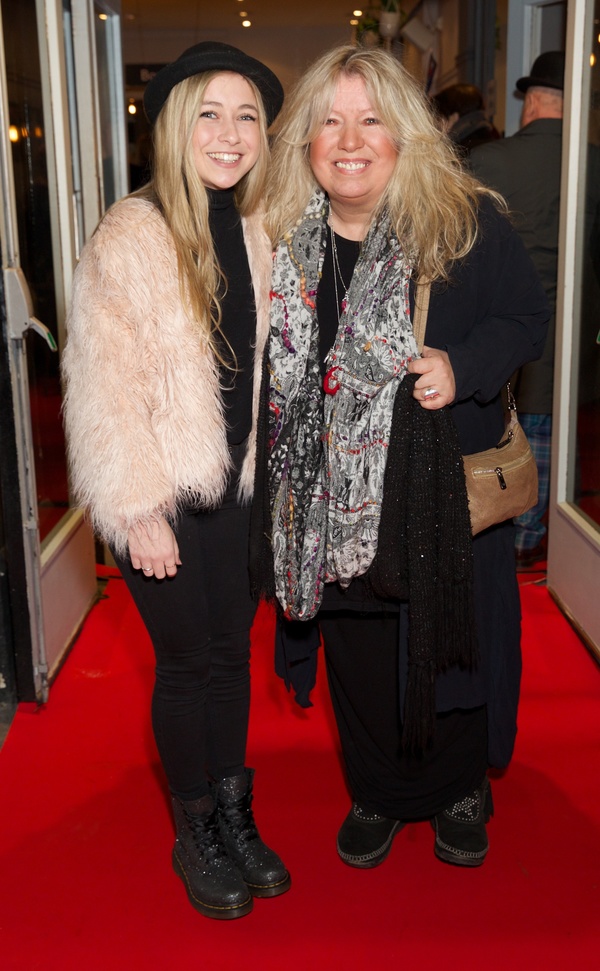 Bailey Tzuke & Judie Tzuke

Graham Cole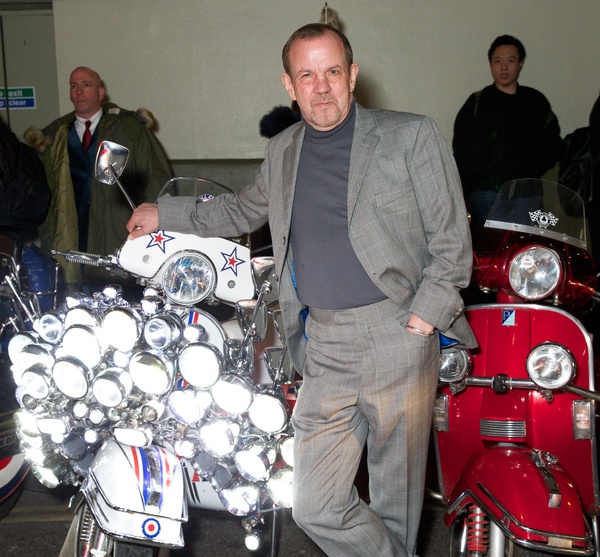 Gary Shail

Eric Richard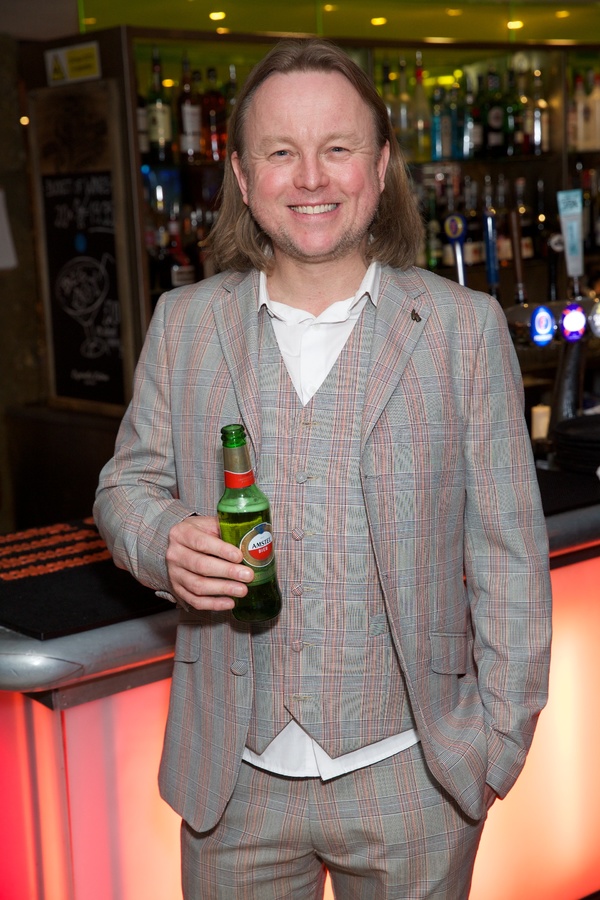 Chris Simmons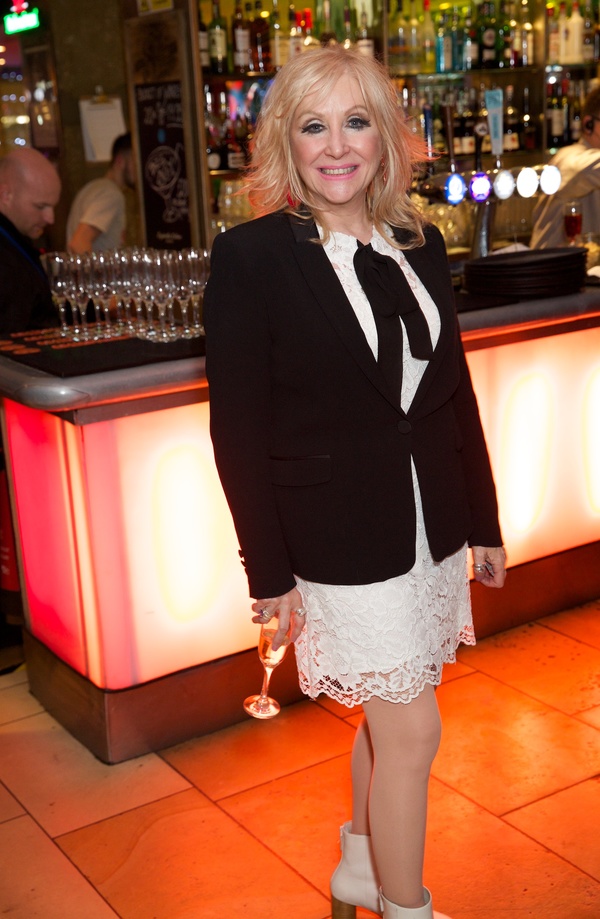 Carol Harrison

Carol Harrison

Carol Harrison & Mollie Marriott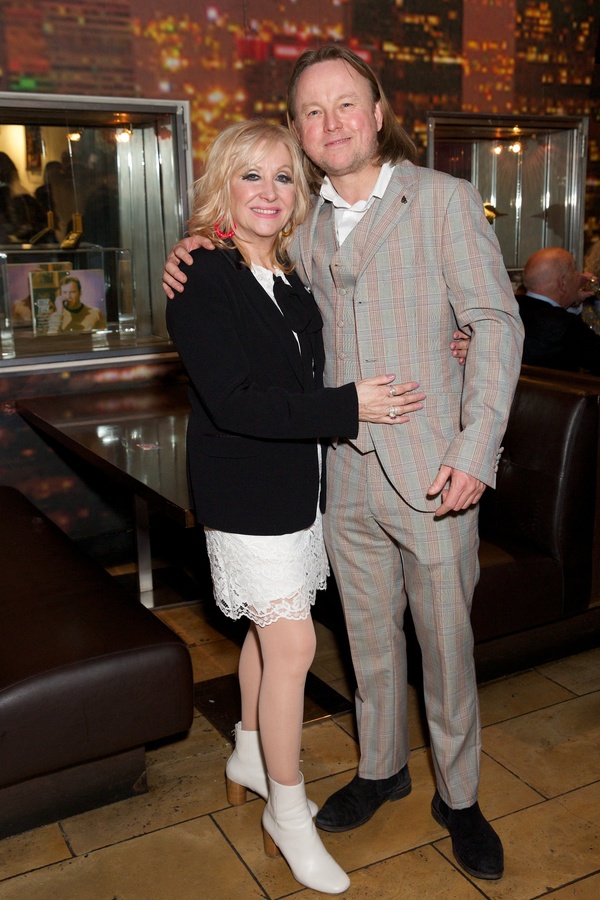 Carol Harrison & Chris Simmons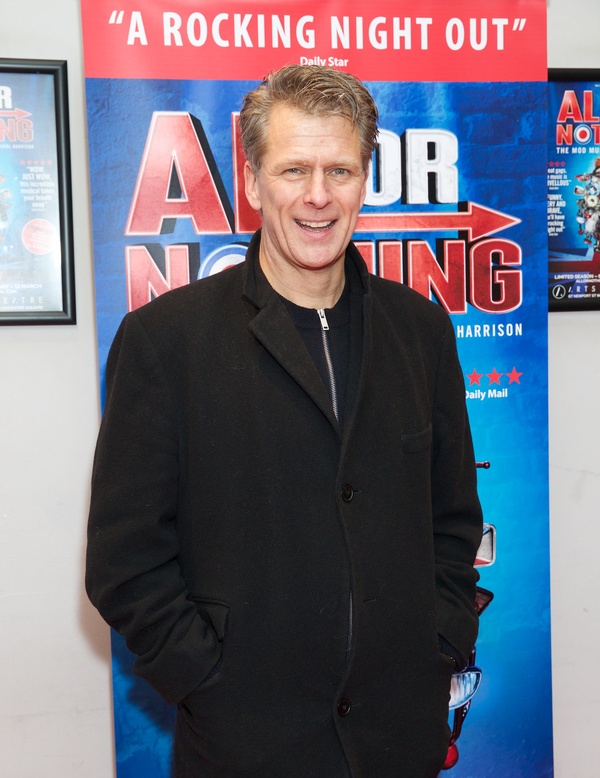 Andrew Castle