Photos: First Look at Stephen Sondheim Society's GOD at The London Theatre Workshop
Cast members Emma Odell ( Stephen Sondheim Society Student Performer OfTheYear [SSSSPOTY] finalist 2009), Kris Olsen ( SSSSPOTY Winner 2012), Corrine Priest (SSSSPOTY Winner 2014) and Jay Worley ( SSSSPOTY finalist 2014) showcase a range of songs from Jonathan Larson (Sunday) and Andrew Lippa ( Marshall Levin) to Alan Chapman (Everybody Wants to be Sondheim) and many more besides in Stephen Sondheim Society's GOD. Scroll down for a first look at the cast in action!
In keeping with the Society's desire to support new Musical Theatre talent, three new songs have been written especially for this show by Stiles and Drewe New Song finalists: Matt Board ( Perfectly Put Together) and Eamonn O'Dwyer ( Shadows), with new work also from Alex Parker, the show's Musical Director himself (Notes and The Road Ahead) and Katie Lam who wrote the lyrics for both songs.
This specially created piece affectionately celebrates and reflects our love for the great man himself. With tongue very firmly in cheek, it parodies 'God' - a.k.a Mr Stephen Sondheim - with songs that reference his talent and his work , combined with powerful songs that remind us what Sondheim means to us - and importantly to those that perform his work and those that choose to follow in his very large footsteps.
GOD is at The London Theatre Workshop. There are three more performances and Saturday night has already sold out. The show runs through Saturday 12 July at the LTW, located at 65, New Kings Road, London SW6 4SG. Tickets: £15 /Society members only £10/Concessions £12.50 online at http://www.ticketsource.co.uk/event/60789. Non Members can join the Society at the discounted rate of £17.50 (normally £20 per annum) and receive their GOD ticket at the members' rate. Non Members can also buy 6 tickets and get one FREE (which equates to concession price of £12.50 each). Running time: approximately one hour.
Photo Credit: David Ovenden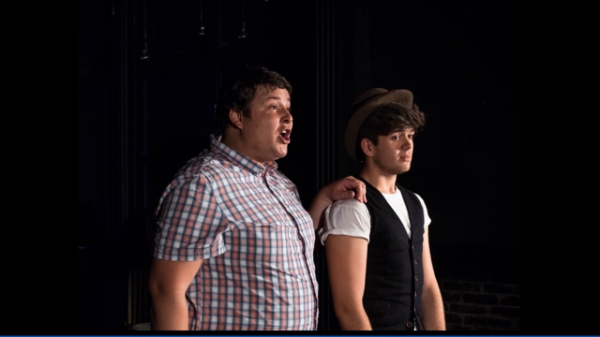 Kris Olsen and Jay Worley

Jay Worley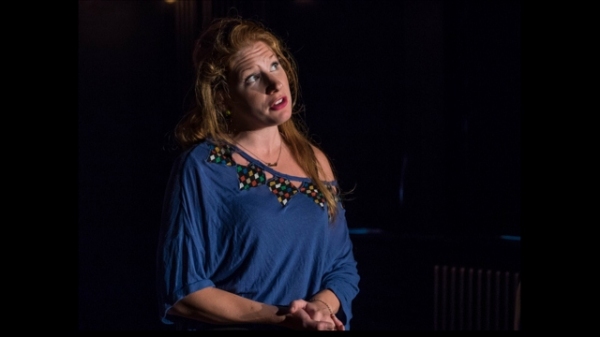 Emma O'Dell

Corrine Priest

The Cast of GOD