Photo Flash: First Look at Gyre & Gimble's THE HARTLEPOOL MONKEY at Stratford Circus
Fuel in association with Stratford Circus Arts Centre presents Gyre & Gimble's The Hartlepool Monkey. The legend of a monkey who was hanged as a French spy is brought to life through clever puppetry in a timely tale exploring xenophobia, written by Carl Grose and created by Carl Grose, Finn Caldwell and Toby Olié. The show is on a UK tour now through 18 November and will open at Stratford Circus Arts Centre on 28th September, 7pm. BroadwayWorld has a first look at the cast in action below!
In the cast are Rebecca Collingwood, FrEd Davis, Jonathan Dryden Taylor, James Duke, Baker Mukasa, Rachel Sanders, and John Trindle. Directed by Finn Caldwell and Toby Olié of Gyre & Gimble, THE HARTLEPOOL MONKEY features Set & Costume Design by Samuel Wyer, Music by Adam Pleeth, Lighting Design by Matt Daw, Sound Design by Alma Kelliher, Puppet Design by Finn Caldwell and Toby Olié, and Puppet Fabrication by Stitches and Glue LTD.
The puppeteers who brought War Horse to life and who co-designed the Lorax for the Old Vic production introduce Napoleon, the anarchic chimpanzee who is put on trial on suspicion of being a French spy. Based on the 200-year-old legend, The Hartlepool Monkey tells the story of a ship wrecked off the Hartlepool coast with just two survivors: the cabin girl and the ship's mascot, a chimpanzee in military uniform. Terrified of French invasion and unfamiliar with what a Frenchman should look like, the locals put the monkey on trial as a spy with grisly consequence. At a time when Britain is examining its own tolerance and acceptance of newcomers, The Hartlepool Monkey is a timely production about the irrationality of xenophobia whilst celebrating humanity's ability to overcome prejudice.
For more information, visit www.gyreandgimble.com or stratford-circus.com.
Photo Credit: Dan Tsantilis


The cast of THE HARTLEPOOL MONKEY

The cast of THE HARTLEPOOL MONKEY

The cast of THE HARTLEPOOL MONKEY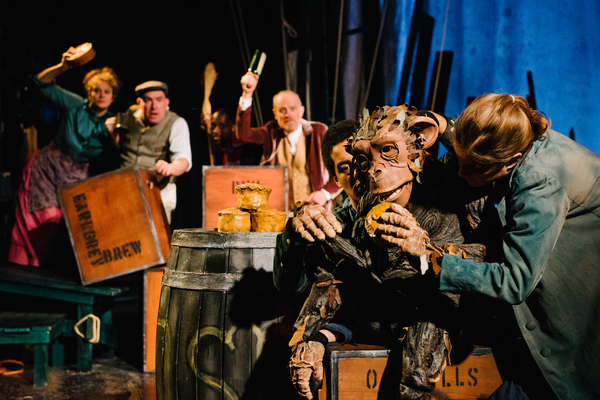 The cast of THE HARTLEPOOL MONKEY

The cast of THE HARTLEPOOL MONKEY

The cast of THE HARTLEPOOL MONKEY

The cast of THE HARTLEPOOL MONKEY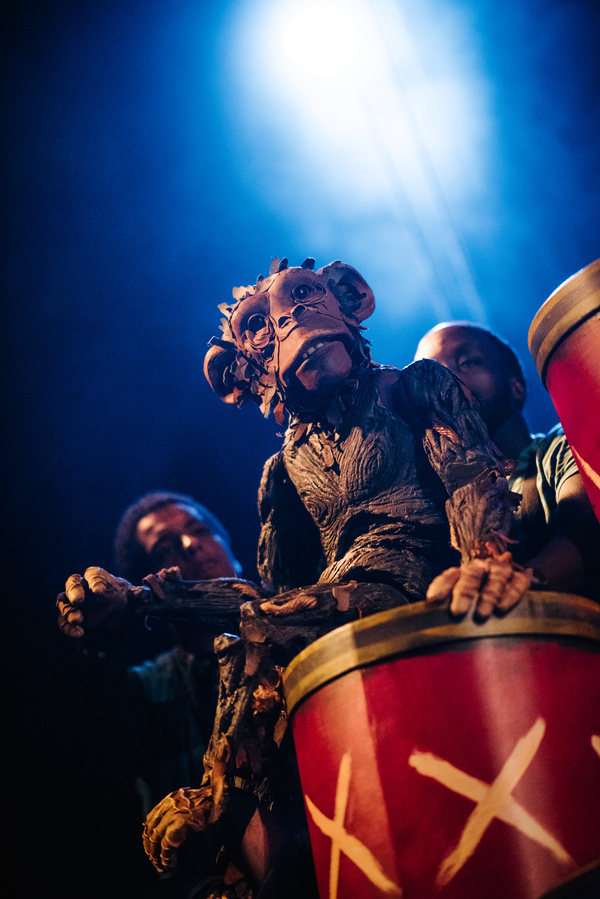 The cast of THE HARTLEPOOL MONKEY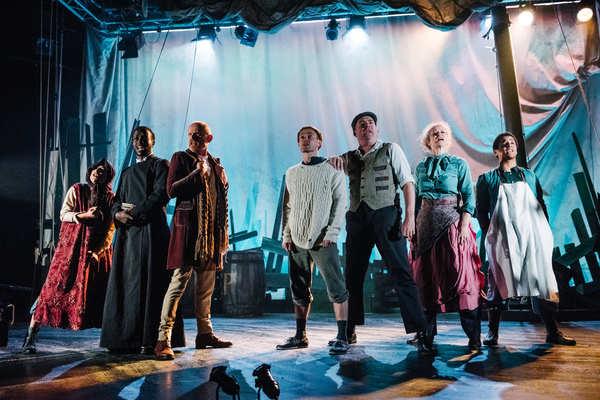 The cast of THE HARTLEPOOL MONKEY
More Hot Stories For You