Photo Flash: Beverley Knight Stars in CATS, Returning to London, January 2
Beverley Knight stars in Andrew Lloyd Webber's musical Cats playing the role of Grizabella at the London Palladium in a strictly limited 11 week season booking to 2 January 2016. Check out the latest shots below!
The cast joining Beverley Knight (Grizabella) comprises Madalena Alberto (alternate Grizabella), Jack Butterworth (Rumpus/Alonzo), Danielle Cato (Cassandra), Javier Cid (Macavity/Admetus), Luke Cinque-White (Carbucketty), Emma Lee Clark (Bombalurina), Jon-Scott Clark (Bill Bailey), Gabrielle Cocca(Tantomile), Harry Francis (Mungojerrie), Tarryn Gee (Jemima), Evan James (Skimbleshanks), Matt Krzan (Munkustrap), Georgie Leatherland (Rumpelteazer), Adam Linstead (Old Deuteronomy), Paul F Monaghan (Gus/Growltiger/Bustopher Jones), Jane Quinn (Jennyanydots), Mark John Richardson(Quaxo/ Mistoffelees), Clare Rickard (Jellylorum), Jordan Shaw (Pouncival), Hannah Kenna Thomas(Victoria/ White Cat), James Titchener (Coricopat), Marcquelle Ward (Tugger) and Anna Woodside(Demeter). They are joined by Megan Armstrong, Lindsay Atherton, Lucy Brushett, Oliver Ramsdale, Alex Pinder and Barry Haywood as swings.
Based on T. S. Eliot's Old Possum's Book of Practical Cats, Cats returned to the West End in December last year in a sell-out season reuniting the original creative team - Director Trevor Nunn, Associate Director and Choreographer Gillian Lynne, Designer John Napier and Composer Andrew Lloyd Webber. PreviouslyNicole Scherzinger and then Kerry Ellis played the role of Grizabella at the Palladium. Jane McDonaldrecently played the role of Grizabella in an 8 week season at Blackpool Opera House.
On just one special night of the year, all Jellicle cats meet at the Jellicle Ball where Old Deuteronomy, their wise and benevolent leader, makes the Jellicle choice and announces which of them will go up to The Heaviside Layer and be reborn into a whole new Jellicle life.
Tickets for Cats are from £20 with top price seats at £59.50 and children's tickets at half price for Monday to Thursday performances.
Cats, one of the longest-running shows in West End and on Broadway, received its world premiere at the New London Theatre in 1981 where it played for 21 record-breaking years and almost 9,000 performances. The production was the winner of the Olivier and Evening Standard Awards for Best Musical. In 1983 the Broadway production became the recipient of seven Tony awards including Best Musical, and ran for eighteen years. Since its world premiere, Cats has been presented in over 30 countries, has been translated into 10 languages and has been seen by over 50 million people world-wide. Both the original London and Broadway cast recordings won Grammy Awards for Best Cast Album. The classic Lloyd Webber score includes Memorywhich has been recorded by over 150 artists from Barbra Streisand and Johnny Mathis to Liberace and Barry Manilow.
Cats was originally produced by Cameron Mackintosh and The Really Useful Group Limited.
For more information, visit: www.catsthemusical.com/london (no booking fee); www.london-palladium.co.uk (no booking fee)
Photo Credit: Alessandro Pinna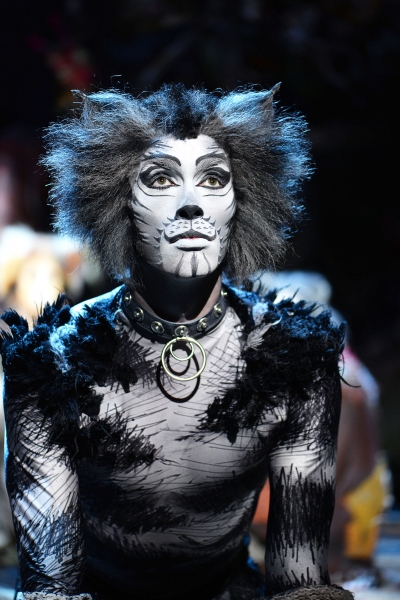 Matt Krzan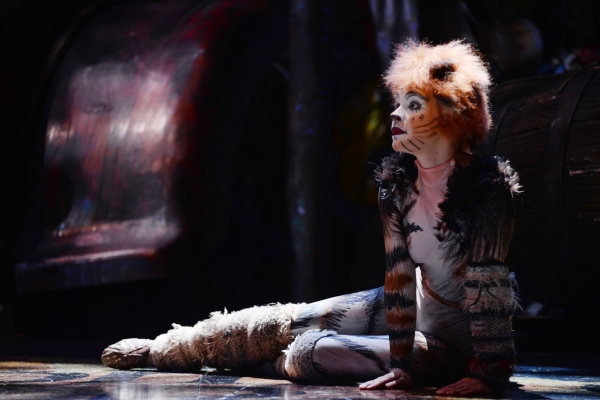 Jane Quinn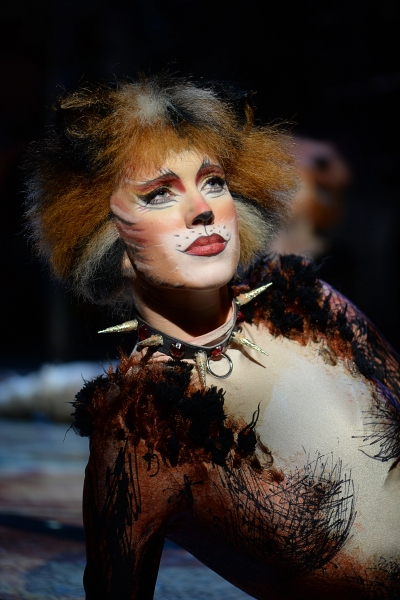 Emma Lee Clark

The Cast

Beverley Knight