Review: WICKED, Apollo Victoria Theatre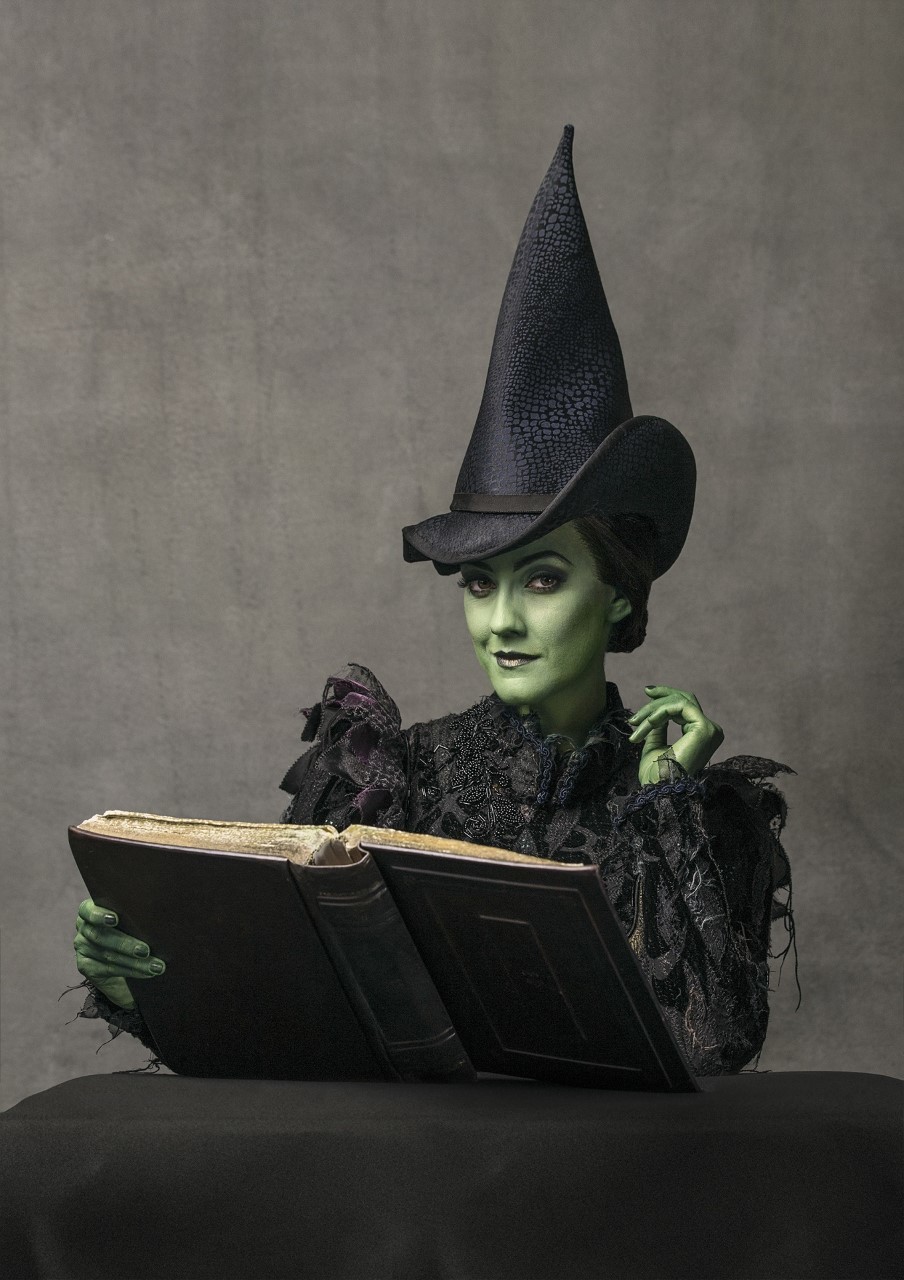 How does a scarecrow learn to talk? How does one become a tin man? What made the lion so cowardly?
In an age where prequels are being released left, right and centre in cinemas, it's no wonder that Wicked, which tells the story of what happened before Dorothy landed in Oz, is celebrating its 12th anniversary in London's West End at the Apollo Victoria Theatre.
Wicked, directed by Joe Mantello, is based on the 1995 Gregory Maguire novel of the same name, which explores a series of events happening behind the familiar scenes in and around the Emerald City.
The show challenges if what we perceive to be evil or good is really the case when we know the full story.
Alice Fearn is jaw-dropping as Elphaba, a misunderstood, impassioned girl with green skin. Her powerhouse vocals and intensive emotional portrayal of the "bad" witch brings a unique, riff-filled spin to the well-loved numbers in the show.
On this occasion, the part of Glinda was played by standby Maria Coyne, who brought a girlish sweetness but immense vulnerability to the character. She revels in delivering the comedy number "Popular" when she gives Elphaba and makeover.
David Witts plays Winkie Prince and love interest, Fiyero, with playful boyish charm. He joyfully leads the cast in "Dancing Through Life" and delivers a well-rounded performance as his character matures throughout the show.
Madame Morrible, headmistress of Shiz University, is electrifyingly portrayed by Melanie La Barrie. Her performance is larger than life and her love of playing the fabulous authoritarian is evident.
Jack Lansbury plays Boq, a munchkin with admirable heart, as he innocently navigates his way through the perils and pitfalls of unrequited love at university and beyond. Andy Hockley's Wizard is one full of humour, jollity and an openness you can almost get on board with - despite knowing of his character's notorious love of spin.
Chris Jarman plays Dr. Dillamond, a history academic who just happens to be a goat, with sincere nobility, and garners many laughs from the audience when he shares Elphaba's lunch, his share being her napkin.
Stephen Schwartz's spine-tingling score is brilliantly delivered by the orchestra, conducted by Adam Rowe. The soaring brass in William Brohn's orchestrations are a particular highlight in the thrilling and exciting numbers.
Eugene Lee's larger-than-life set is a mechanical masterpiece, seamlessly switching between locations. The use of clocks and cogs beautifully complements the time-travelling narrative of the show.
Kenneth Posner's lighting design is gasp-inducing, with fantastic use of fairy lights and projections of flying monkeys and melting witches. The clever use of a green spotlight ensures Elphaba is always "phosphorescent".
The luscious costumes by Susan Hilferty are delightfully alternative, really projecting the otherworldliness of Oz. Scenes in the Emerald City are a gorgeous sensory overload of green.
Winnie Holzman's heartfelt and humorous book continues to speak to today's society. Elphaba's journey resonates with so many: being different, ostracised, perceptively unloved, and standing up for what you believe in. The universal story continues to resonate with audiences worldwide just as compellingly as it did when it opened on Broadway 15 years ago.
Wicked flips familiar material on its head and is a heart-soaring, rollercoaster epic from start to finish. People continue to flock to Oz for anything from the first to the 40th time, and it's very clear why. It's just wonderful.
Wicked currently booking at Apollo Victoria Theatre until 25 May, 2019
| | |
| --- | --- |
| Vote Now for the 2022 BroadwayWorld UK / West End Awards | |
| voting ends in | |
Related Stories