BWW Review: THE HUNTING OF THE SNARK, Vaudeville Theatre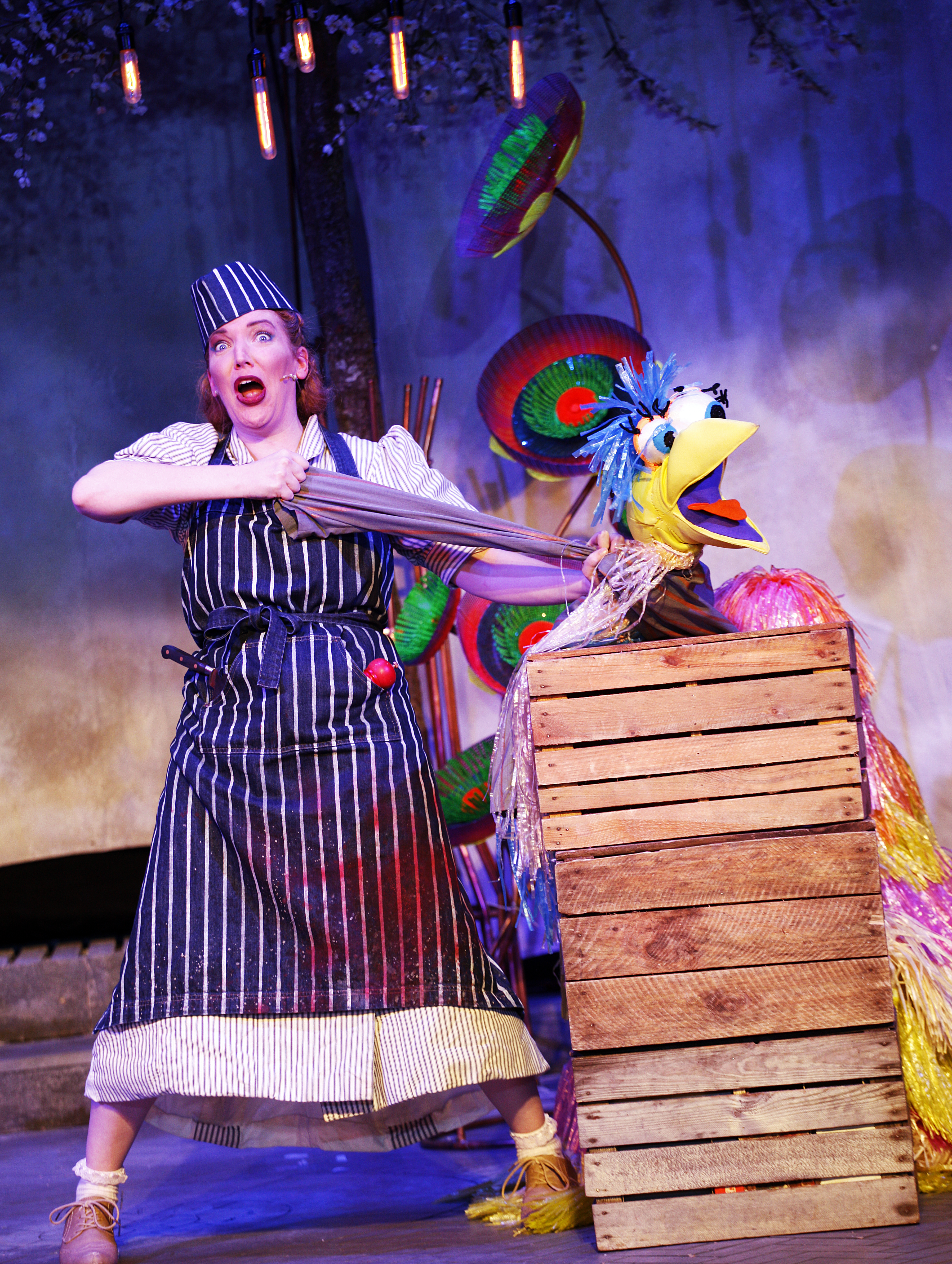 A shoddy group of explorers, a threatening butcher, and many extravagant creatures are just some of the wonderful creations we find in The Hunting of the Snark. Based on Lewis Carroll's glorious poem of the same name, the audience is invited into a world of magic, wonder and bravery.
This new touring adaptation, written by Annabel Wigoder and directed by Gemma Colclough, is an adventure tale that keeps kids entertained from start to finish. The task is simple: to travel to an island to track down the legendary Snark.
Like any adventure, things don't always go to plan and no explorer has come back alive. That doesn't stop the boy, played by Jordan Leigh-Harris, whose thirst for danger leads to stowing away on the boat. Leigh-Harris is well cast, letting her youthful looks work to her advantage to intelligently convey a chirpy, happy-go-lucky child. At times her characterisation seems too forced, but it's still a promising debut.
Justin Nardella's design superbly complements the story. There are so many colours in the piece, but it never becomes overwhelming. Puppets have been crafted with care, and are utilised to the show's benefit - the Jub Jub bird being a particular highlight, well manipulated by its puppeteer.
This vivid creature is a bundle of positive energy, and due to its particular obsession with rainbow clothes, steals The Banker's socks, tie and trousers. The Jub Jub bird comes from Carroll's Jabberwocky, and is a pun on the word jug-jug, an old English word expressing one of the notes of a nightingale.
Perhaps the most disappointing thing about the story is that we are never greeted with the presence of the Snark. Its appearance remains a mystery, so much so that Carroll refused to allow his lifelong friend and illustrator Henry Holiday to include a drawing of it in the original edition. The meaning of the Snark was kept deliberately vague, until Carroll finally admitted that it was intended to be a parable about the search for happiness.
One of the most impressive aspects of Wigoder's writing is her ability to appeal to adults. The show does well to make parents chuckle, whilst keeping their kids entertained. It's foolish, mad and a barrel of laughs. It perhaps goes on for slightly too long (at over 70 minutes), and the narrative is lost towards the end, but we can easily forget that when the children are having such a great time.
The Hunting of the Snark at Vaudeville Theatre until 28 August
Photo Credit: Simon Annand
Related Articles View More UK / West End

Stories

Shows