Review: GIRL FROM THE NORTH COUNTRY, Noel Coward Theatre

Every now and then you see a show that reminds you why you love theatre. You sit there mesmerised by the spectacle, getting goosebumps at every word spoken. Then there's that specific moment that gives you everything you never knew you wanted. But you needed it, and you feel incredibly full afterwards. Girl from the North Country is that show. Riding high from its wondrous success at the Old Vic, the show transfers to the Noël Coward Theatre for a limited run.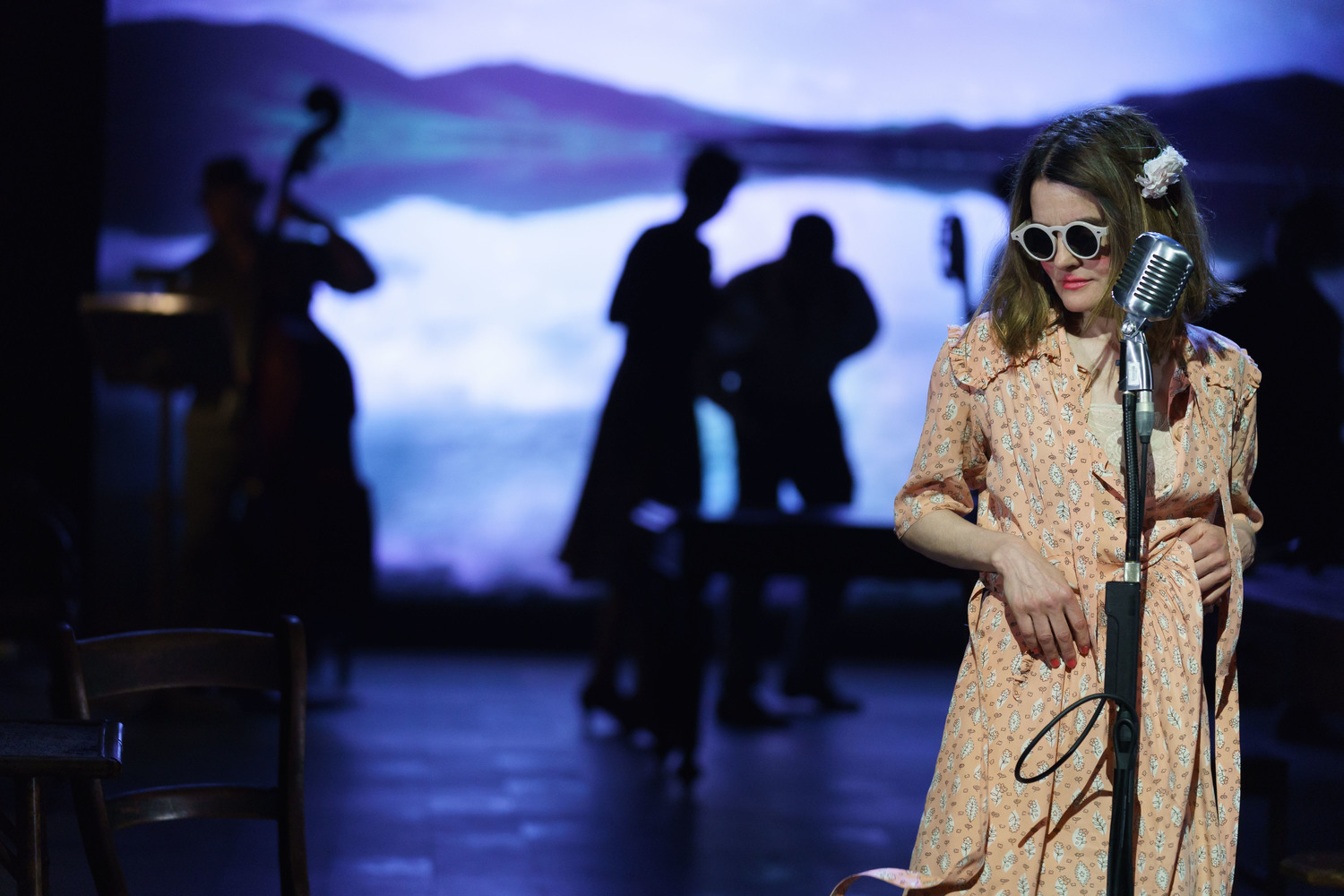 It's 1934, in Duluth, Minnesota (Bob Dylan's birthplace), and an entire community is at breaking point, living together in the local guesthouse. Nick, the owner, owes more money than he can ever repay; whilst his wife succumbs to dementia, his son drinks his life away at the bar, and his daughter carries a child that no one asked for.
In both his writing and direction, Conor McPherson has done incredibly well to highlight the importance of Dylan's lyrics. There are no cheap gimmicks involved; it's simply the music we all know and love, generated by a blend of undeniable talent. And when they go for it, it's really something special to behold.
The new additions to the cast seem to have meshed with the originals perfectly, and together they create an ensemble that manage to showcase everyone's vast talents; whilst at the same time coming together to create coalescing choral harmony. The dialogue has an electric spark, and the piece bounces from each character's narrative with an exciting pace.
You could easily list ten things that are fantastic about each cast member, but to name a few: Shirley Henderson is traumatising in her portrayal of the deteriorating wife, Ciarán Hinds breaks your heart as you watch him struggle to hold everything together, and Sheila Atim's belt packs such a soulful punch, it leaves you feeling unbelievable amounts of raw emotion.
One may wonder how they can identify with a story about the Great Depression, but that's only one part of this multi-layered sensation. If you've ever struggled, loved, risked, or dreamed, then this is the show for you. It's like nothing you've ever seen, and once you've witnessed it, you'll wonder how you ever lived without it.
Girl from the North Country at the Noël Coward Theatre until 24 March
Read our interview with Bronagh Gallagher
Photo credit: Manuel Harlan