Review: CHESS, London Coliseum

Chess, by Tim Rice and ABBA's Benny Andersson and Björn Ulvaeus, hasn't had a major West End revival since its Eighties heyday, but it's back with a bang in a semi-staged production that features aerial silk acrobatics, cheerleading stunts and drunken Cossack dancing. But it's the work that really shines through: period, yes, and distinctly unwieldy, but oddly timely too - and not just because ABBA are reuniting.
"No one can deny that these are difficult times" indeed. We have the USSR and America fighting a proxy war via the propaganda value of a major sporting event, with the former accused of cheating and spreading fake news; plus the soul of the sport tarnished by the imposition of national ideology and sell-out commercialism.
Chess has been subject to multiple revisions over the years, with this latest incarnation restoring some of the structure of the original London production. In the first half, wild-child American champion Freddie Trumper faces Russian challenger Anatoly Sergievsky in Merano, Italy, with Trumper's Hungarian "second" Florence caught between them.
In the second half, we have another crucial match in Bangkok, and the resolution of various romantic entanglements and international power plays. The Arbiter acts as narrator, introducing a brief history of the game and filling in gaps along the way.
Though thematically rich, there's no denying that the choice of subject for a musical is, well, bizarre. This is a static, interior pastime that brings theatrical momentum screeching to a halt, no matter how melodramatically someone pings a clock or hollers "Checkmate!".
The symbolic weight is spelled out repeatedly. We are, of course, meant to read this as a metaphor for the paranoid, us-versus-them game-playing of the Cold War, and on another level as the shifting uncertainties of relationships; it's no coincidence that this is ultimately a solitary activity. Yet the show's schematic plotting and sense of self-importance can grate.
Laurence Connor deploys canny staging gambits to hold our attention during the match segments - from lively animations to montages illustrating the era's space race. He also introduces handheld cameras to create close-ups, plus a sleek, multi-level set from Matt Kinley with board game squares whisking aside or lighting up.
Best of all, the ENO Chorus and Orchestra - under John Rigby - bring the idiosyncratic score to glorious life, from the satirical numbers through to the full-blooded, pop/rock power ballads. The lush romanticism comes soaring through, and where the drama doesn't quite click (for example, in the undercooked love triangle), the music adds superb emotional texture.
On the downside, Rice's witty lyrics can get lost in the mix; some projections seem designed to gives us the gist of songs instead. Connor's busy staging also includes big dance set-pieces from Stephen Mear, which mainly reinforce the wry send-up of national stereotypes: Oktoberfest-style lederhosen and dirndls; pompous, paperwork-obsessed British bureaucrats (shades of Windrush); or the more problematic depiction of Bangkok.
The principals add a variety of performance styles. Tim Howar brings rock star swagger and a Bon Jovi-esque sound to Freddie - mainly leaning into the showman qualities that make him a great fit for obnoxious television punditry, but also humanising him via the revealing epic "Pity the Child".
As Anatoly's abandoned spouse, Alexandra Burke is gifted an extra song to beef up her first-act presence, though treats all her numbers the same: soulful intent, with plenty of breathy riffs. She's most effective in the still-showstopping duet "I Know Him So Well", boosted by the sensational Cassidy Janson.
Janson has the surest vocal grasp of this material, from intimate confessions to meaty musical theatre belting. In a beautifully sensitive performance, she gives Florence the most interesting inner life, despite the fact that the show largely positions the women as pawns.
Michael Ball is also strong as the coolly reserved Anatoly. Though again the drama makes him frustratingly reactive, he lets loose memorably in act-one closer "Anthem". There are tremendous turns, too, from Cedric Neal as the slick Arbiter and the sonorous Phillip Browne as wily Soviet handler Molokov.
Although still a great score in search of a book, this is a largely (grand)masterful revival of a show with an indelible place in musical theatre history - and that can also speak to today.
Chess at London Coliseum until 2 June
Photo Credit: Brinkhoff/Mögenburg
Related Stories
Marianka Swain was UK Editor-in-chief of BroadwayWorld. A London-based theatre critic and arts journalist, she also contributes to other outlets such as the Telegraph, The i Paper, Ham & H... (read more about this author)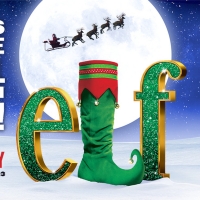 Book Tickets Now For Christmas Treat ELF THE MUSICAL

April 29, 2022

Santa's favourite musical is back in town! ELF – the smash-hit Christmas musical based on the beloved film – returns to London for a strictly limited 8-week season at the Dominion Theatre in London's West End from 14 November to 7 January. Book your tickets here!
---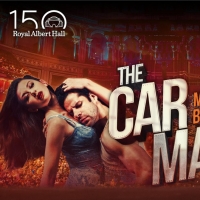 Exclusive Presale: Book Tickets Now For THE CAR MAN

April 28, 2022

Fasten your seat belts – The Car Man is back! To celebrate the Royal Albert Hall's 150th anniversary, Matthew Bourne and his acclaimed dance company New Adventures bring their multi-award-winning production of The Car Man to the Hall for the very first time.
---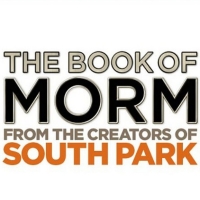 No Booking Fee On THE BOOK OF MORMON Tickets

April 27, 2022

The Book of Mormon comes from South Park creators Trey Parker and Matt Stone, and Avenue Q co-creator Robert Lopez. It's currently playing at London's Prince of Wales Theatre in the West End - and you can book tickets now with no booking fee!
---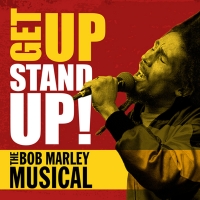 Show of the Week: Book £20 Tickets For GET UP, STAND UP! THE BOB MARLEY MUSICAL

April 25, 2022

Get yourself where the action is and experience the remarkable story of Jamaica's rebel superstar. The irresistible new production, Get Up, Stand Up! The Bob Marley Musical, has come to life at the Lyric Theatre, London and the message is out. Book exclusively priced tickets now!
---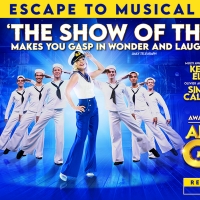 Save 55% On Tickets To ANYTHING GOES

April 22, 2022

The sold-out musical sensation Anything Goes returns to the Barbican by popular demand. The 'musical equivalent of sipping one glass of champagne after another' returns for a limited 7 week season.
---