BWW Interview: Mark Puddle Talks West End Stage Summer School
Mark Puddle is a West End producer known for championing productions such as the current production of True West at the Vaudeville Theatre and the Shakespeare in Love UK Tour.
He is also involved in the running of the West End Stage summer schools, and spoke to BroadwayWorld about this year's programme.
What was your first experience at the theatre?
I was lucky enough to have a wonderful, inspiring drama teacher at secondary school who fuelled my passion for theatre and enabled me to be involved in some great school productions.
The first West End show I went to see was Starlight Express, which gave me the theatre bug!
How did West End Stage (WES) come about?
I was fortunate to be part of local youth theatres, NYT and NYT Wales. I wondered if it was possible to combine all my favourite bits into a one-week intensive theatre summer school, and the rest is history.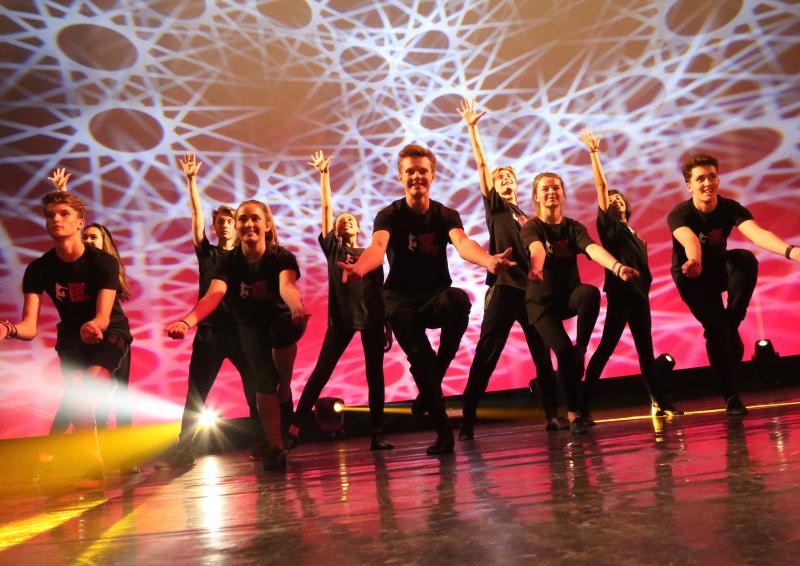 In a nutshell, what happens at a WES summer school?
Throughout the week, students are taught singing, dancing and acting by West End stars, working toward their final performance on stage at Her Majesty's Theatre - home of The Phantom of the Opera!
On top of this, students learn what it's like to be a professional West End performer during our exclusive professional masterclasses. We also take the students to see a midweek matinee of a top West End show.
The school day runs from 10am-5pm, Monday to Friday, with the final West End performance on the Sunday.
For students travelling from outside London, we also provide seven nights' onsite accommodation. Students have their own bedroom in a same-sex shared flat with three to four other students their own age.
All meals are provided, as well as 24/7 care and supervision. We also have lots of extra fun West End treats and surprises in the evenings throughout the week and on Saturday.
What's the most rewarding thing for you about running WES?
Seeing the students develop over the week - both in terms of performing and also watching their confidence grow, making new friends and having their time to shine.
As the students come from all over the world, it's great to see them join together as one big musical theatre family!
What's the most challenging thing about running WES?
We want to ensure the students have an incredible week, however we are equally devoted to the safety and wellbeing of the students. This can be particularly challenging when talking about looking after over 1,000 students across the three weeks.
I have an amazing team, some of who have been with us right from the start; that definitely makes it easier, along with lots of planning.
Any particular highlights from WES's lifespan?
There are so many to choose from! Aside from seeing the students progress, these come to mind: over 300 students flashmob-ing outside Buckingham Palace; the whole group dancing on a boat riding down the Thames' seeing past WES students perform on the West End stage and then returning to WES to teach.
It's inspiring seeing the ongoing community that West End Stage creates.
Why should young people apply for WES?
Described by past students as "the best week of my life", young people who attend WES make friends for life, build their confidence and have an unforgettable experience.
West End Stage provides students with the opportunity to perform on the West End, see a West End show and be taught by West End professionals - with some surprises thrown in too!
How can they get involved? Any tips for a successful application?
There is no audition process; anyone who wants to have fun, learn new skills, and perform on the West End can join WES. Our students all have varied experiences; some have performed lots and want to learn more, and others have never performed in their life and just want to see if they enjoy it.
We group students according to their age and experience, meaning they will never feel overwhelmed and will always be well supported by our teachers.
What makes West End Stage different from other summer schools?
Our course is unique, as all of our tutors are current West End performers with years of experience as professional performers and teachers.
All our staff have major West End credits to their names, including Les Miserables, The Phantom of the Opera, The Book of Mormon, Wicked, Hamilton and Cats - to name but a few.
The calibre of teaching combined with the excellent facilities, the chance to see a West End show, and the opportunity to perform on the West End stage make West End Stage the ultimate theatre summer school.
How do you manage juggling WES duties as well as your other film and theatre producing credits?
I have a wonderful small team of staff that look after me, and without them none of my projects would be possible.
Any advice for aspiring performers?
Go and watch theatre. I realise it can be expensive, but make the most of tickets offers and schemes for young people to see as much as possible.
You can always learn something from a trip to the theatre, whether it's a fantastic or not-so-fantastic production.
And advice for aspiring producers like yourself?
Like many new producers, I participated in the Stage One Producers Workshop, which debunks all the myths about producing.
I would always point aspiring producers in this direction and would highly recommend the course.
West End Stage one-week summer schools run 5 -25 August
Photo credit: West End Stage