Click Here for More Articles on REGIONAL - WASHINGTON, DC
BWW Review: THE FEVER at Woolly Mammoth is a Positive, Communal Experience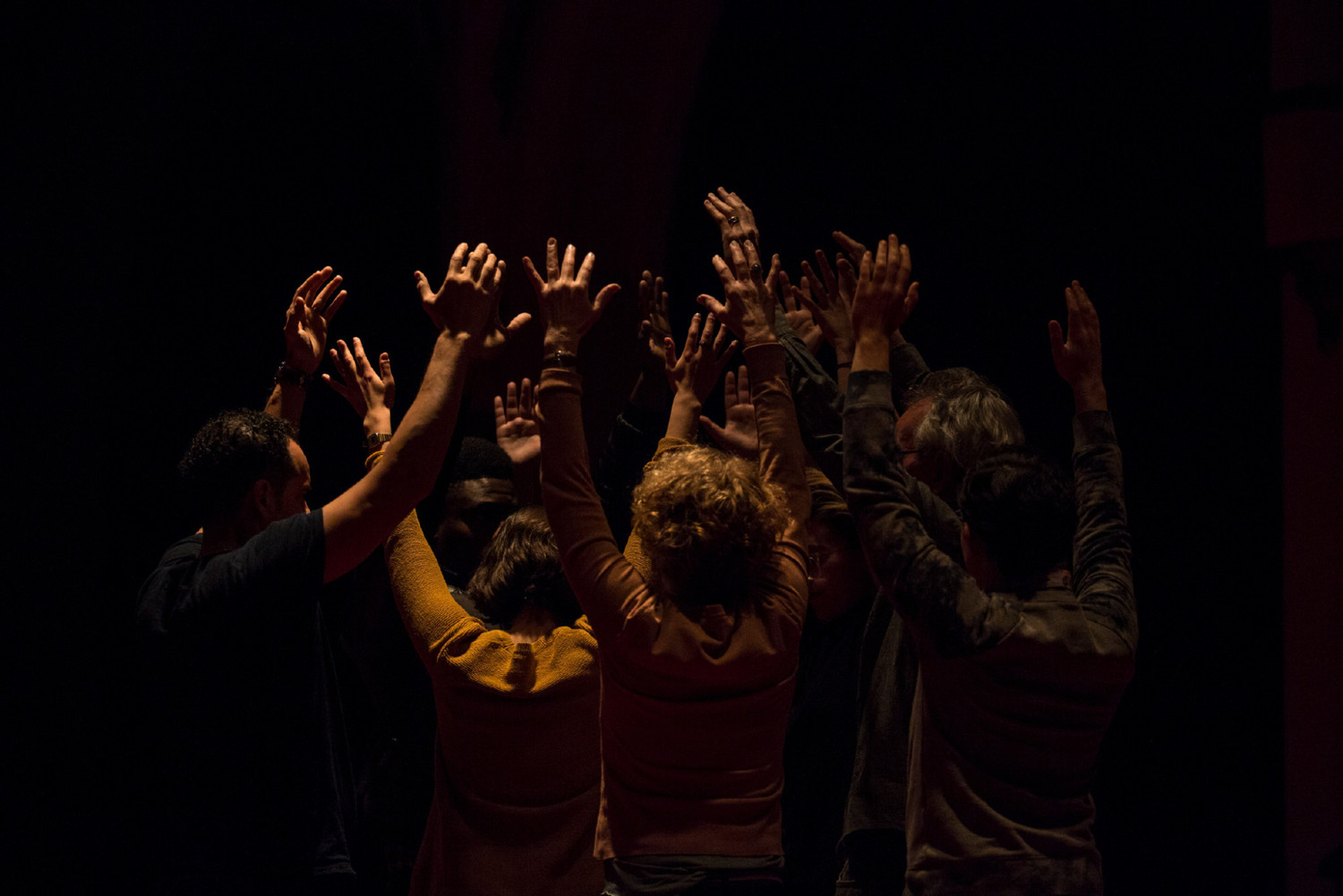 600 Highwaymen's THE FEVER, which has made its way to Woolly Mammoth for a limited run after a national and international tour, is a collaborative piece requiring full audience participation. I can't say much about its content, as the slightest spoiler would either ruin the effect or fail to do the show justice. But I can say for certain that it's well worth experiencing as an exercise in empathy and a reminder that, yes, we're in this together. Are you intrigued?
The production comes together with an approximately 70-person audience sitting in a single row of chairs arranged in a rectangle around an open space. Before we know it, the play has begun. The actors, seemingly part of the audience, narrate the start of a dinner party like any other. But it soon morphs into something much broader: a seemingly unstructured, but carefully constructed, narrative that places us in situations to which we are asked to react. It's not quite a choose-your-own-adventure, but each performance is unique yet universal, all by the design of writer-directors Abigail Browde and Michael Silverstone.
Lines blur between actor and audience, because it's all the same. Even if you're not much on audience participation, know that you almost certainly won't have to say a word, and if you're singled out at any point, you'll never be shown in a bad light. Dramatic lighting and sound design (Brandon Wolcott) is used to maximum effect, but only when needed.
Applying a critical eye, there are probably scenes that could've been refined. I didn't sense a defined direction for the story, and one part that felt like the grand finale led into a long coda. But that's not really the point here. This is an abstract, living story that could go on forever, and that isn't a bad thing.
Although there are darker moments to the play that reveal an "other", the end result is a sense of community. This may sound spiritual, and it is: walking out, I felt a palpable energy and connection with those around me. This is especially important in the DC area, where I think people are especially prone to getting caught up in their own personal world.
THE FEVER pulls audiences into a realm where we simply must connect with those around us, and where we can be pleasantly surprised at our own willingness to help and support each other. Let's hope the feeling lingers.
Running time: approximately 70 minutes with no intermission.
THE FEVER runs through November 4, 2018, at Woolly Mammoth Theatre Company, 641 D St. NW, Washington, DC 20004. Tickets can be purchased at woollymammoth.net or by calling (202) 393-3939.
Photo: THE FEVER; photo by Maria Baranova, courtesy of Woolly Mammoth.