Click Here for More Articles on REGIONAL - WASHINGTON, DC
BWW Review: Scena Theatre Puts a Hollywood Spin on Oscar Wilde's WOMAN OF NO IMPORTANCE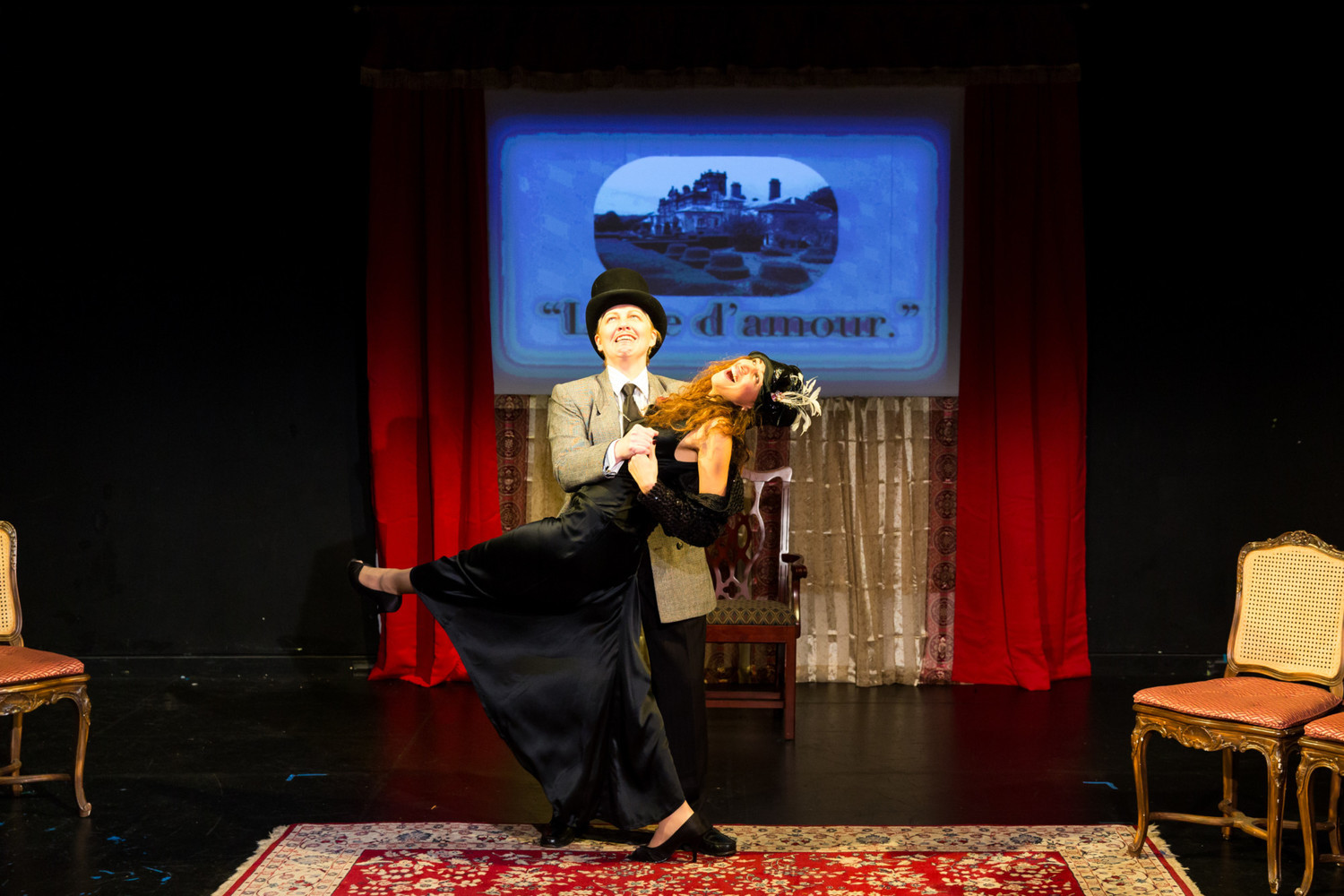 Now playing at the Atlas Performing Arts Center is an all-female, 1930s Tinseltown take on Oscar Wilde's WOMAN OF NO IMPORTANCE, directed by Robert McNamara. It's an undeniably creative angle to approach Wilde, in the vein of Scena's previous gender-bending production of THE IMPORTANCE OF BEING EARNEST, and it has its share of funny and dramatic moments. However, its busy design and occasionally manic delivery miss the mark at times.
WOMAN OF NO IMPORTANCE is a bit of an Oscar Wilde deep cut and isn't performed as often as his better known plays, but like the rest of his oeuvre, it deals with class commentary. The plot, involving romantic entanglements and an illegitimate child, is secondary to the witty quips about society as a whole. A lot rests on the shoulders of the able actors to entertain and enlighten -- and for the most part, they do. Nanna Ingvarsson is the believably flirtatious dandy Lord Illingworth, and Sara Barker is stoic Mrs. Arbuthnot, who, of course, has a secret. Jen Bevarelli plays Mrs. Arbuthnot's son Gerald with exaggerated silent-film gestures and gusto. Lord Illingworth romances effervescent Mrs. Allonby (Dina Soltan) and every other female in sight, while Gerald is enamored with the American Puritan Hester (Moriah Whiteman).
Despite the supposedly specific 30s Hollywood setting, it's not easy to place this play in time and space, with whimsical costumes (Alisa Mandel) and extremely affected British accents to make sure we know we're watching a satire. The play's greatest flaw is probably its silent-film style projection as part of the backdrop, which provides a running commentary on the play. It highlights certain spoken phrases, translates them into French bons mots, and even shows various catchphrases. This might've been suitable for a silent version of the show, but it becomes distracting as it competes with the live dialogue.
But the music, which is less liberally applied and incorporates classical recordings and film tunes, adds to the effect of several scenes and even draws out melodramatic emotions. It sets the stage for Barker and Ingvarsson to captivate the audience with some harder hitting lines that leave no doubt that no woman is of no importance. It's a feminist feeling, and it brings a real bright spot to Scena's WOMAN OF NO IMPORTANCE.
Running time: approximately 90 minutes with no intermission.
Scena Theatre's WOMAN OF NO IMPORTANCE runs through December 2nd, 2018, at the Atlas Performing Arts Center - Lab I, 1333 H St. NE, Washington, DC 20002. Tickets can be purchased at www.atlasarts.org or by calling (202) 399-7993.
Photo: From left, Nanna Ingvarsson as Lord Illingworth and Dina Soltan as Mrs. Allonby in WOMAN OF NO IMPORTANCE; photo by Jae Yi Photography, courtesy of Scena Theatre.