BWW Interviews: The Past is Prologue in Arena's THE GREAT SOCIETY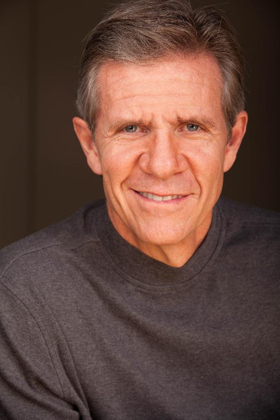 A polarizing president, a nation divided over civil rights, and an endless foreign war are just some of the themes that will make The Great Society seem tailor-made for the present day. And yet, when the second and final chapter in playwright Robert Schenkkan's LBJ drama unfolds in the round at Arena Stage next month, what greets audiences is not a dramatic re-telling of history or a cautionary tale, but a production that hopes to use the turbulence of the sixties to inspire a twenty-first century audience.
"If the past is prologue, then it is important to see how we responded to previous divisive times in our country," says Tom Wiggin who plays Defense Secretary Robert McNamara, Rep. Wilbur Mills, Stanley Levison, and Seymore Trammel. "We tend to think this is the worst political time ever. So it is helpful to understand that there are times that have been worse and to ask, 'How did we get through that [the sixties] and what were the lessons learned.'"
"We pick up pretty much where All the Way left off. We are in the heat of the Vietnam War and protests in the North and South. Meanwhile, we have student activists like Stokely Carmichael who are keen on working with the NAACP, SNCC and Dr. King, who is trying to work with LBJ and Congress, and how that is falling apart," says JaBen Early who plays Carmichael and John Lewis.
At the conclusion of All the Way, we see President Lyndon Johnson at his political zenith. No longer an accidental president in John F. Kennedy's shadow, but fresh off a legislative victory with the landmark Civil Rights Act and an electoral victory over Senator Barry Goldwater (R-AZ). In The Great Society, we follow Johnson as he seeks to pass his landmark legislative anti-poverty programs, the Great Society, while struggling to deal with a military quagmire in Vietnam and domestic strife over ongoing civil rights issues.
"There are parallels between then and now. When you look at what is going on with the AMA and Obamacare, LBJ was trying to succeed with something that we got closer to in the last eight years and are now in jeopardy," says Early.
"The Great Society is an interesting examination of power and fear. Specifically, how fear informs decisions made by powerful people. And we see how that fear of failure in Vietnam and the fear of Black Power led to policy decisions which were bad for the country, and which gave rise to Richard Nixon, perhaps the most fear-driven president in our recent past."
Both actors are DC natives who previously starred in Arena's 2016 production of All the Way. They credit their love for Arena, Schenkkan's plays, and the cast of The Great Society, many of whom were also in All the Way, for wanting to return to the world of LBJ, Vietnam, the Civil Right Movement and the sixties.
"I grew up in Alexandria, and one of the reasons I became an actor was Arena Stage. I saw productions here as a teenager that solidified my decision, so to be here is really exciting. Additionally, I love this company. All the Way was a great experience, and we have much of the same company for The Great Society," says Wiggin.
Early adds, "You cannot underestimate the love the actors have for the play and each other. Jack Willis is a magnetic force as LBJ and he just gives us an energy as a company. Then you add our director, Kyle Donnelly. She is directing 25 people with such a command and smooth authority that gets us in place and instills a confidence. That is the reason why so many of us wanted to come back; we believe in the importance of sharing this work with an audience and we relish the exchange."
One challenge the actors in the company face is having to play multiple roles. And not only multiple characters, but consequential historical figures whose impact is still being felt today. For Early, that includes two legendary men in the Civil Rights Movement, one of whom, John Lewis, is still serving in Congress.
"I start every morning with Stokley and John Lewis by watching their speeches. Stokley respected the movement, respected Dr. King but could not maintain the tactics King wanted. Whereas with John Lewis, we know him as this leader in Congress. But I'm trying to stay focused on who he was in the movement - a young student risking his life, who opened for Dr. King in the March on Washington with such confidence," says Early.
For Wiggin, The Great Society marks his third presidential drama after performing with Sam Waterson in Abe Lincoln in Illinois on Broadway, and Arena's aforementioned All the Way. If portraying multiple characters in The Great Society isn't enough of a challenge already, Wiggin must bring to life one of the most controversial figures of the sixties, Defense Secretary Robert McNamara. Despite serving as Defense Secretary for seven years, he would go down in history for his failed management of the Vietnam War and be forever tied to LBJ's greatest failure as president.
"The play doesn't portray him as Richard III, and Schenkkan, to his credit, doesn't really editorialize on him. I'm playing a guy who thought he had all the answers, that analytics could solve everything, but was ultimately thwarted because could never get the right information. The take away and lesson for today is that facts matter. Part of what doomed LBJ and McNamara with Vietnam was not having good information to base choices on and then they made the situation worse by not giving the public an honest accounting of the situation. That is when things started to unravel and the audience gets to see that process."
The United States is in the midst of a sixties rediscovery right now. In addition to the success of All the Way, the PBS/Ken Burns Miniseries on the Vietnam War and the Tom Hanks and Meryl Streep film The Post are all providing audiences with a chance to reexamine the lessons and legacies of that era.
"LBJ had so many legislative victories in four years, Medicaid, Medicare, The Civil Rights Act, The Voting Rights Act, Fair Housing, Education and so on, all of which remain a part of the fabric of our lives. The final lesson of the show is that you need to have a President who knows what he or she is doing. That's the whole point of representative government, to elect people who know more than we do about how to execute government policy. Some Americans clamor for an 'outsider' to come in and fix Washington. But as we see in our current situation, it's not a place where we want a novice in power. Because bad decisions are made and very little gets done," says Wiggin.
"I want the audience to watch The Great Society and say, 'What are the parallels' and have a true dialogue about this country", says Early. "When LBJ talked about the Great Society he spoke about the contributions of poor people, African Americans, and immigrants. Let's look at his framework and have a discussion. Because if we have the ability to have the hard conversations about America and our history, that's progress for the times we live in."
The Great Society runs from February 2nd thru March 11th at Arena Stage - 1101 6th St SW, Washington, DC 20024. For tickets please click here or call (202) 488-3300.
Photos: Tom Wiggin and JaBen Early, courtesy of Arena Stage.
Related Articles View More Washington, DC

Stories

Shows