Free Family Day Event Announced At Queen Elizabeth Theatre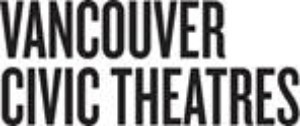 The City of Vancouver owned Vancouver Civic Theatres will partner with the Vancouver Maritime for a free family day event to coincide with the presentation of Into the Arctic, an art and film exhibition that takes viewers to the water's edge of the icy Canadian North.
The public are invited to attend this not-to-be missed event. The afternoon will include guided gallery tours by Vancouver Maritime Museum and Parks Canada Arctic outreach team, educating the attendees about the Arctic's unique ecosystems and geography. There will be two craft stations so the entire family can roll up their sleeves and get creative. Finally, parents and children alike can sit back, relax and enjoy a cup of free hot chocolate while listening to Arctic inspired live music.
Family Day event information
Monday February 12, 2018
11am - 2pm | Drop-in
Queen Elizabeth Theatre Lobby, 650 Hamilton Street, Vancouver, BC
About Into the Arctic
Artist Cory Trépanier traveled, hiked, explored, and painted the Arctic over a 10 year span. The result is a series of more than 50 powerful paintings capturing the most remote and wild corners of the Canadian North. This January, Into the Arctic will be displayed as a shared exhibition between the Vancouver Maritime Museum and at the Vancouver Civic Theatre's operated Queen Elizabeth Theatre, where a gallery space has been created in its grand, 3-storied lobby.
Into the Arctic will be on display at the Queen Elizabeth Theatre from January 26th - March 25th, and will be viewable during scheduled, ticketed events.
For more information about this or other Vancouver Civic Theatres events, contact vctinfo@vancouver.ca.
More Hot Stories For You