Vancouver Interviews
The latest interviews about live + streaming theatre in Vancouver.
All About EVER SO SLIGHTLY with Victor Quijada of RUBBERBAND
by Alyson Eng - October 18, 2021
, Vancouver
From October 21st to 23rd at the Vancouver Playhouse, DanceHouse will present Rubberband's EVER SO SLIGHTLY. Rubberband is a Montreal-based dance company and this is their first major work to feature their entire 10-artist lineup....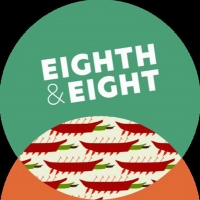 EIGHTH & EIGHT: a New Creative Arts Space in New Westminster!
by Alyson Eng - July 18, 2021
, Vancouver
A new creative arts space called EIGHTH & EIGHT is currently in the works for local artists and performers in Metro Vancouver. Located at 735 Eighth Avenue in New Westminster, EIGHTH & EIGHT will be a 35,000 square foot space with the Massey Theatre at the heart of the complex. The aim for the proj...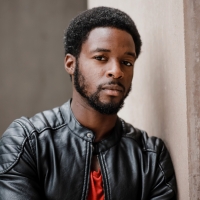 Sam Chimes shares a preview of Zee Zee Theatre's VIRTUAL HUMANITY coming up next month!
by Alyson Eng - February 16, 2021
, Vancouver
In a world where face-to-face conversations are currently at a minimum and online interactions are at a high, theatres are finding new ways to foster creativity and conversations to reignite a spark in a community that has been dimmed for a long time. Next month, Vancouver's Zee Zee Theatre will pre...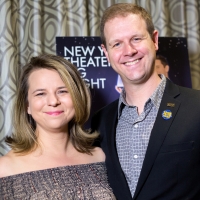 COME FROM AWAY Creators Irene Sankoff & David Hein Talk 'This Is Canada Nice', Broadway's Return & More
by Chloe Rabinowitz - December 12, 2020
, Vancouver
David Hein and Irene Sankoff, the Tony-nominated husband and wife creators of Come From Away, are back with a new venture! Partnering with Destination Canada, the creative duo penned an original song, 'This is Canada Nice', celebrating Canada's beauty, generosity, and diversity....
An Inside Scoop with Krystle Dos Santos: the Star of HEY VIOLA!
by Alyson Eng - September 30, 2020
, Vancouver
Returning from a long period of dormancy, theatre makes a comeback in Vancouver: better and safer than ever! At the Anvil Centre, the show: HEY VIOLA! Viola Desmond a?' the Soundtrack of a Life plays from October 15th to 25th. This production follows the life of Canadian civil rights activist: Viola...
Arts Club's NO CHILD . . . with Celia Aloma and Ali Watson
by Alyson Eng - September 17, 2020
, Vancouver
This September, Arts Club will be bringing back live theatre to Vancouver with NO CHILD a?? by Nilaja Sun. NO CHILD a?? is a play done by one actor taking on 16 different characters. This award winning show (including an Obie Award, 2 Outer Critics Circle Awards, and a Lucille Lortel Award) will be ...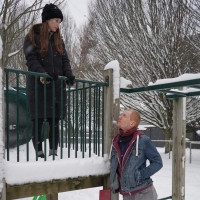 Talking with Jessica Aquila Cymerman of Gruesome Playground Injuries
by Alyson Eng - February 04, 2020
, Vancouver
This February, Untold Wants Theatre's production of Gruesome Playground Injuries will play at the Vancity Culture Lab. Written by Rajiv Joseph, this production revolves around main characters Doug and Kayleen who meet multiple times throughout a 30 year time period. Each time they reconnect, new iss...