Vancouver Interviews
An Inside Scoop with Krystle Dos Santos: the Star of HEY VIOLA!
by Alyson Eng - September 30, 2020
, Vancouver
Returning from a long period of dormancy, theatre makes a comeback in Vancouver: better and safer than ever! At the Anvil Centre, the show: HEY VIOLA! Viola Desmond a?' the Soundtrack of a Life plays from October 15th to 25th. This production follows the life of Canadian civil rights activist: Viola...
Arts Club's NO CHILD . . . with Celia Aloma and Ali Watson
by Alyson Eng - September 17, 2020
, Vancouver
This September, Arts Club will be bringing back live theatre to Vancouver with NO CHILD a?? by Nilaja Sun. NO CHILD a?? is a play done by one actor taking on 16 different characters. This award winning show (including an Obie Award, 2 Outer Critics Circle Awards, and a Lucille Lortel Award) will be ...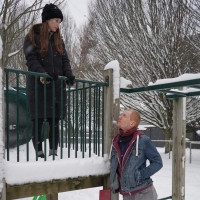 Talking with Jessica Aquila Cymerman of Gruesome Playground Injuries
by Alyson Eng - February 04, 2020
, Vancouver
This February, Untold Wants Theatre's production of Gruesome Playground Injuries will play at the Vancity Culture Lab. Written by Rajiv Joseph, this production revolves around main characters Doug and Kayleen who meet multiple times throughout a 30 year time period. Each time they reconnect, new iss...