Photos: Sneak Peek at For Short. Theatre's ANATOMY OF A MURDER
For Short. Theatre Co. presents the premiere of Elihu Winer's explosive courtroom drama, Anatomy of a Murder. Performances run between the 1-27 July 2013 in a site-specific venue on Victoria Embankment, London, and tickets can be purchased from the Pleasance Theatre box office. Scroll down for a sneak peek at the cast in rehearsals!
Paul Biegler isn't looking forward to becoming a defence attorney but his first case is sensational: a Lieutenant is accused of murdering the bartender who allegedly raped his wife. It's a high-stakes battle of wit and determination as Biegler uses every device to save the officer's neck.
The rehearsal process has also seen the development of their Elevator Platform Scheme for young actors. Established directors, actors and writers act as mentors to the company of Anatomy of a Murder and lead workshops that will benefit them in the wider industry. On the 23rdMay 2013, directors and writers, Federay Holmes and Susannah Waters worked with the company on Ensemble-led Direction of Performance.
For Short. specialise in adopting pop-up locations for their charm and function to perform appropriate plays, letting art truly reflect life. They have received acclaim for their visceral staging of new and published works, including Dennis Kelly's Orphans and Martin McDonagh's The Lonesome West. They have been described by Patron, Mark Rylance, as "A company with all the tools to make great theatre".
Anatomy of a Murder is being produced by For Short. Theatre Company in association with Pleasance Theatre Trust (http://pleasance.co.uk) by kind permission of Samuel French Ltd. Audit House is being used by kind permission of 3Space (http://3space.org).
Performances run at 3Space Hub Blackfriars, Audit House, 58 Victoria Embankment, London, EC4Y 0DS (Nearest Tube: Blackfriars). Dates: 1-3, 7-10, 14-20, 22-27 July 2013 (Monday - Saturdays, 7.30pm. Saturday & Sunday Matinees, 2.30pm). Press Night: 9 July 2013, 7pm. Ticket Prices: £12 (£8 concessions). Box Office: 0207 609 1800 or http://www.forshorttheatre.com.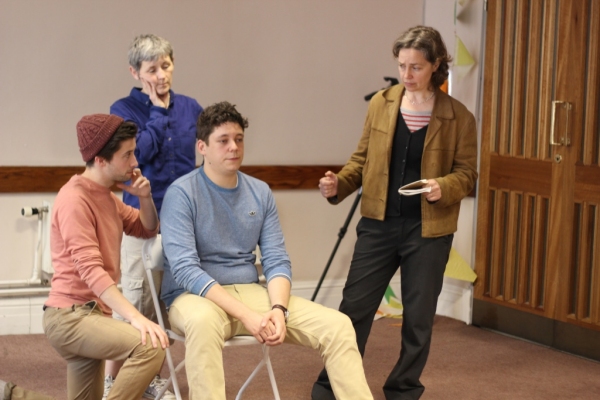 Matt Jessup (Claude Dancer), Susannah Waters, George McFadyen (Lt Frederic Manion) and Federay Holmes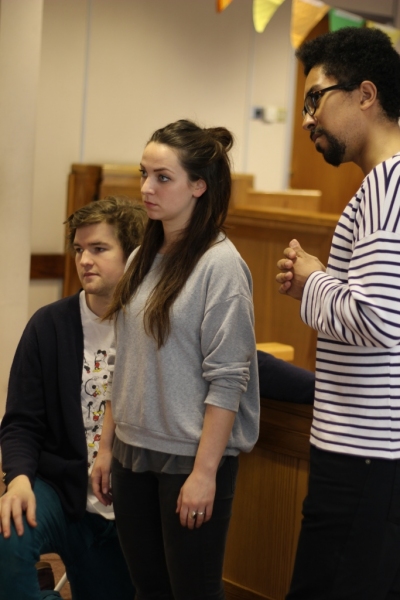 Benedict Hastings (Paul Biegler), Niamh Watson (Paquette) and Herb Cuanalo

The company of Anatomy of a Murder and Federay Holmes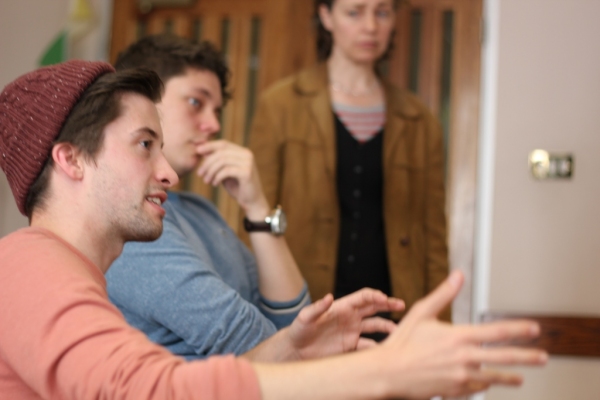 Matt Jessup (Claude Dancer), George McFadyen (Lt. Frederic Manion) and mentor Federay Holmes