Photos: Get a Look at Phil Daniels in DR. JEKYLL & MR. HYDE at King's Theatre Edinburgh
Phil Daniels will lead the company in the titular role of Robert Louis Stevenson's Dr Jekyll & Mr Hyde at the King's Theatre Edinburgh, Tuesday 10 - Saturday 14 April 2018, in this new production, adapted by David Edgar and directed by Kate Saxon.
A twisted tale of nerve-jangling horror, this adaptation of Robert Louis Stevenson's classic gothic thriller stars Phil Daniels as both Dr Jekyll and Mr Hyde.
'I'm playing Jekyll as a posh Edinburgh doctor and Hyde as a Glaswegian. I'm burying myself in all that, getting deep into characters. You have to put the work in. Although I don't get deep enough to go around murdering people, of course.'
In a secret experiment, the upright and respectable Dr Henry Jekyll splits his personality into two, releasing the fiendish and murderous Edward Hyde.
As Hyde brings about mayhem, terror and death in foggy London, can Jekyll find a way to suppress his monstrous alter-ego, before it takes him over for good?
David Edgar is a Tony Award-winning playwright for stage, radio, television and film. His original plays for the Royal Shakespeare Company include Destiny, Pentecost (Evening Standard best play award), The Prisoner's Dilemma and Written on the Heart. His RSC adaptations include The Jail Diary of Albie Sachs, Nicholas Nickleby (Society of West End Theatres and New York Tony awards), and, most recently, A Christmas Carol. For the National Theatre he wrote Entertaining Strangers (starring Tim Pigott-Smith and Judi Dench), The Shape of the Table, Albert Speer and Playing with Fire. Other adaptations include Julian Barnes's Arthur & George at the Birmingham Repertory Theatre. His other recent work includes Testing the Echo for Out of Joint and If Only for the Chichester Festival Theatre, as well as translations of Bertolt Brecht's Galileo (with Timothy West, Birmingham Rep), Brecht's Mother Courage (Stratford Festival, Ontario) and Ibsen's Master Builder (Chichester Festival Theatre). He has adapted many of his plays for television and radio, and wrote the screenplay for Helena Bonham Carter's first film Lady Jane. He founded Britain's first postgraduate playwriting course, and has served as President of the Writers' Guild.
Phil Daniels plays the title roles. For theatre his credits include King Lear (Chichester Festival Theatre), Anthony and Cleopatra, Knight of The Burning Pestle (Shakespeare's Globe), Les Miserables (Queens Theatre) and This House (National Theatre and Garrick Theatre). On television, he is perhaps best known for his role as Kevin Wicks in EastEnders. His other television work includes Zapped, Mooonfleet, Doctor Who, Rocks and Chips, New Tricks, Misfits, Outlaws, Waking the Dead, The Long Firm, Time Gentlemen Please, Holding On and Sex, Chips and Rock n Roll. For film, Access All Areas, The Hatton Garden Job, This House, Vinyl, Goodbye Charlie Bright, Chicken Run, Scum and Quadrophenia.
Kate Saxon directs. She has directed over 35 theatre productions, including the world première of John Fowles' The French Lieutenant's Woman, which opened in the US and then transferred to the UK, the first revival of Susan Glaspell's Chains of Dew (Orange Tree), The Real Thing (ETT/West Yorkshire Playhouse), and the US première of Nine Parts of Desire (The Public, New York). Having been Associate Director of Shared Experience Theatre from 2000 - 2012, Kate is now one of a group of artistic associates running the company and has recently directed their tour of As You Like It. Kate is Chair of Stage Directors UK. She was Voice Director on Paramount's animated feature film, Capture The Flag, which won the Goya Award for Best Animated Film 2016. Kate is currently developing a new film by Samuel Evans, Working Title Hold Me, and is one of 15 female TV and film directors chosen as one of the inaugural BAFTA Elevate group. For television, Kate's work includes EastEnders. For video games, Kate directs Cinematics and titles include Mafia III, Everybody's Gone To The Rapture and Alien: Isolation, which between them have won 4 BAFTAs.
---
IF YOU GO:
DR JEKYLL AND MR HYDE
Tue 10 to Sat 14 April 2018
King's Theatre Edinburgh
Evenings 7.30pm Matinees Wed & Sat 2.30pm
Tickets: £18-£31.50
Tickets can be booked on 0131 529 6000 or online at www.edtheatres.com/jekyllandhyde
---
The Festival City Theatres Trust aims to be recognised as a world class centre of excellence in the presentation of the performing arts. From the Festival Theatre (1,900 seats) and King's Theatre (1,300 seats) and the Studio on Potterrow, the Trust presents work of the highest quality that inspires audiences. More than 580 performance are staged each year attracting over 460,000 customers. In 2016-17 26% of our programme was exclusive to our venues in Scotland.
Photo Credit: Mark Douet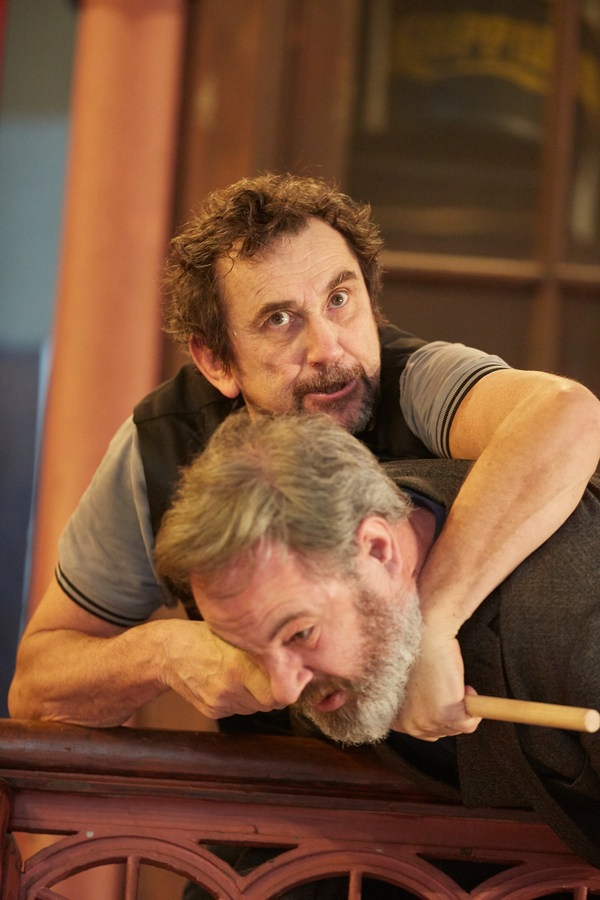 Phil Daniels, Robin Kingsland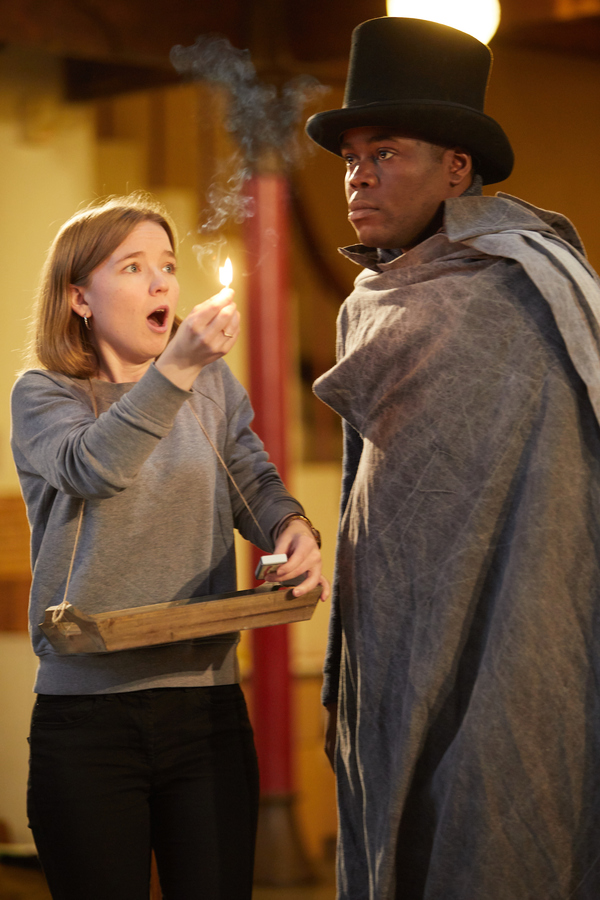 Rosie Abraham, Anyebe Godwin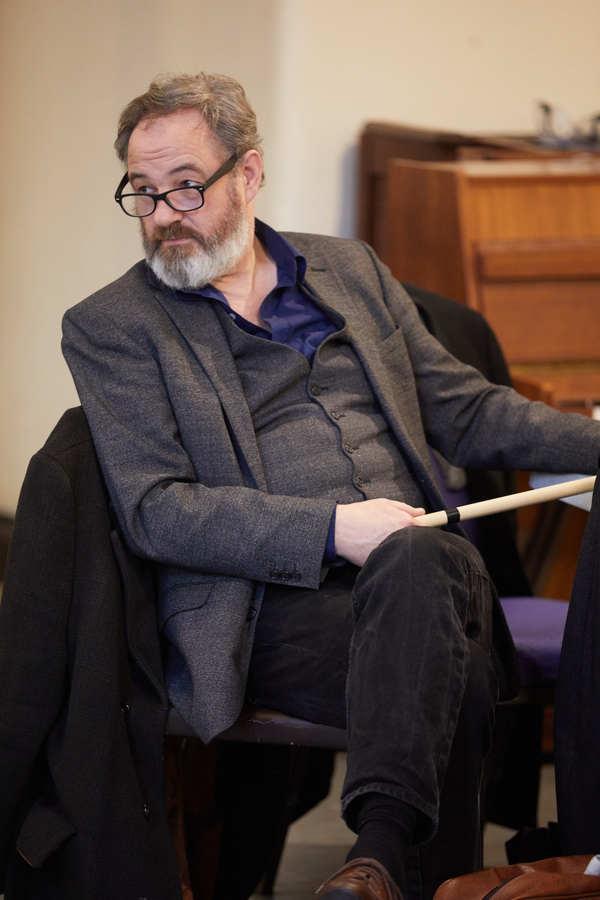 Robin Kingsland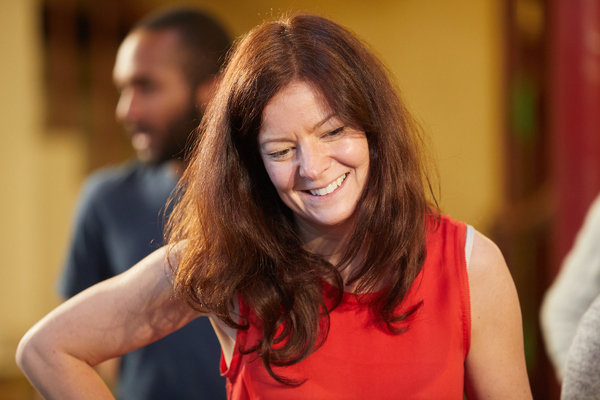 Kate Saxon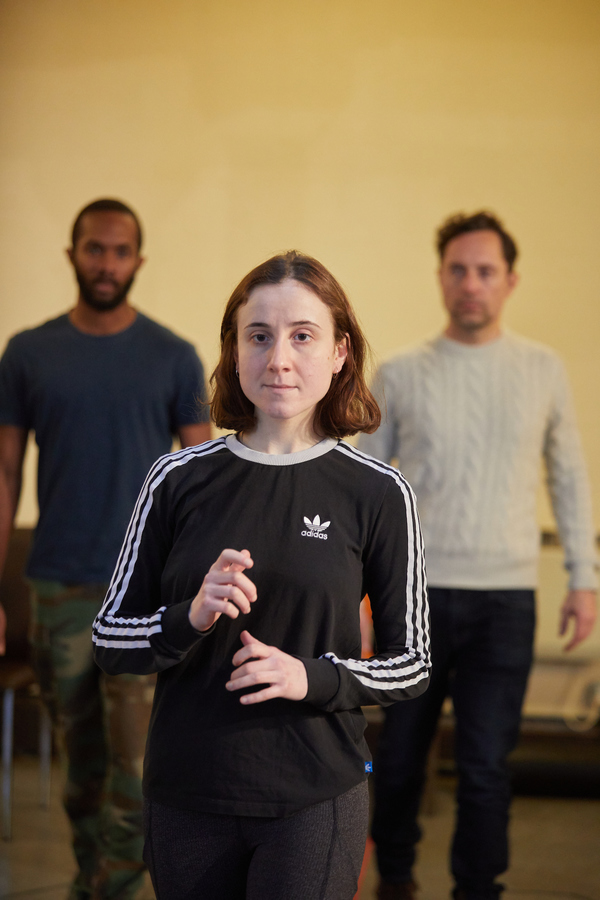 Alice Bonifacio