Photo Flash: First Look at Nice Swan Theatre Company's THE ADDAMS FAMILY
Nice Swan Theatre Company will be one of the first in the UK to stage the musical version of the cult TV hit The Addams Family.
The local company, a platform for young talent is to host the Northern Premiere of a musical production of the classic after securing the stage rights - and the tickets are already on sale! Described as a 'magnificently macabre' musical comedy, the show is written by Jersey Boys authors Marshall Brickman and Rick Elice with music by Drama Desk Award winner Andrew Lippa (The Wild Party)and features an all new story. The Addams Family was created by American cartoonist Charles Addams and first made an appearance in The New Yorker in 1938. But the eccentric characters, who delight in the dark and ghoulish while being totally unaware of how scary they are to others, are best known from the 1960s TV series (with finger clicking theme music) for which their creator came up with those now famous names: Gomez and wife Morticia, daughter Wednesday, son Pugsley, Uncle Fester, Grandmother and butler Lurch.
It has since inspired films and video games, while in 2010 Brickman and Elice's musical made its debut in the USA. Now Nice Swan, who also produced the North East premiere of musicals Spring Awakening and HAIR, is taking the favourite which will be staged at the Peoples Theatre in Newcastle this April. It's being produced by Jamie Gray from Whickham who also manages a children's performance academy based in Gateshead. The 23-year-old said "I'm so pleased to have been given the license to stage this show - it's a musical that's never been done before outside of America. We have a great creative team working on the production and I think its going to be something very special. Everyone knows The Addams Family so hopefully it will be popular with the Newcastle audiences". The story recounts every father's worst nightmare- only worse of course as this is The Addams Family after all - with princess of darkness Wednesday Addams now grown up and having fallen in love with someone the family won't approve of. But in the topsy-turvy world of The Addams Family, his fault is that he's a sweet, smart young man from a respectable family. At the start her family hasn't met him and Wednesday confides in her father but begs him not to tell her mother, putting Gomez in quite a spot as he has never lied to his beloved wife before. Everything is set to change for the whole family on the night they host a dinner for Wednesday's 'normal' boyfriend.
From April 9 - 12, Peoples Theatre, Stephenson Road, Newcastle. 7.30pm £13.50, £11.50concs. Tel 01912655020 or www.niceswan.com

Dale Jewitt as Gomez Addams

Jessica Brady as Morticia Addams

Carly Burns as Wednesday Addams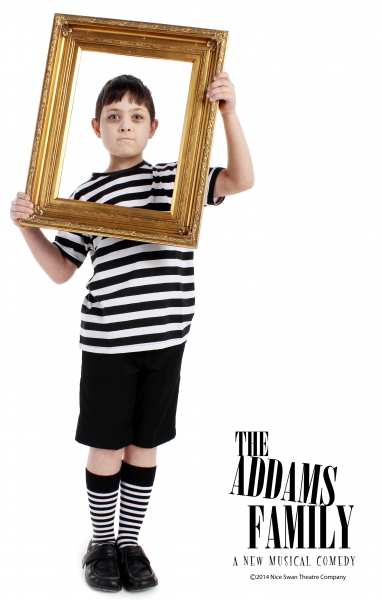 Jack Johnston as Pugsley Addams

Michaela Forbes as Grandma Addams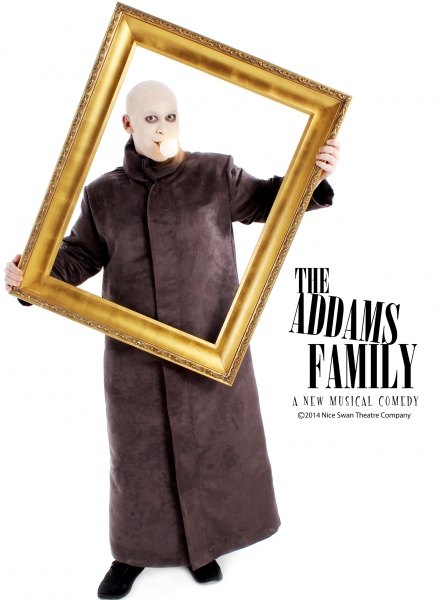 David Hopper as Uncle Fester

Jacob Anderton as Lurch

Cast of THE ADDAMS FAMILY